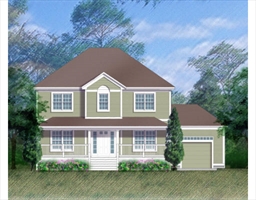 Exciting news. Fifty new single-family homes are currently under construction near the corner of Morton Street and Harvard Street, on the Jamaica Plain / Mattapan border.
The houses are pretty damn big, running from 1900 – 3000 square feet (?!) and the prices seem pretty good, from the low $400's (for 1900 square feet) up to $650,000, and beyond.
From MLS:
Announcing 50 new single family homes currently under construction on the Jamaica Plain / Mattapan line near Forest Hills, Franklin Park and bordering Mass Audubon Wildlife Sanctuary. These homes range in size from a 1,900 SF, 3 bedroom 2.5 baths style with garage to a huge 3,000+ SF, 4-5 bedrooms, 3.5 baths. These homes represent a huge value.
Construction scheduled to begin, soon.
(We can only hope the houses don't actually look like this. I mean, ugh.)
Comments
comments