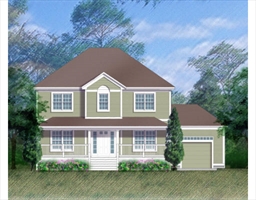 Exciting news. Fifty new single-family homes are currently under construction near the corner of Morton Street and Harvard Street, on the Jamaica Plain / Mattapan border.
The houses are pretty damn big, running from 1900 – 3000 square feet (?!) and the prices seem pretty good, from the low $400's (for 1900 square feet) up to $650,000, and beyond.
From MLS:
Announcing 50 new single family homes currently under construction on the Jamaica Plain / Mattapan line near Forest Hills, Franklin Park and bordering Mass Audubon Wildlife Sanctuary. These homes range in size from a 1,900 SF, 3 bedroom 2.5 baths style with garage to a huge 3,000+ SF, 4-5 bedrooms, 3.5 baths. These homes represent a huge value.
Construction scheduled to begin, soon.
(We can only hope the houses don't actually look like this. I mean, ugh.)
Contact me to find or to set up an appointment to start your Boston condo buying process.
SEARCH BOSTON CONDOS FOR SALE
For more information please contact one of our on-call agents at 617-595-3712.
Updated: January 2018
Comments
comments