2023 Boston condos and apartments: Rising prices?
2023 Boston condos and apartments: Rising prices? Yes, both saw increases once again.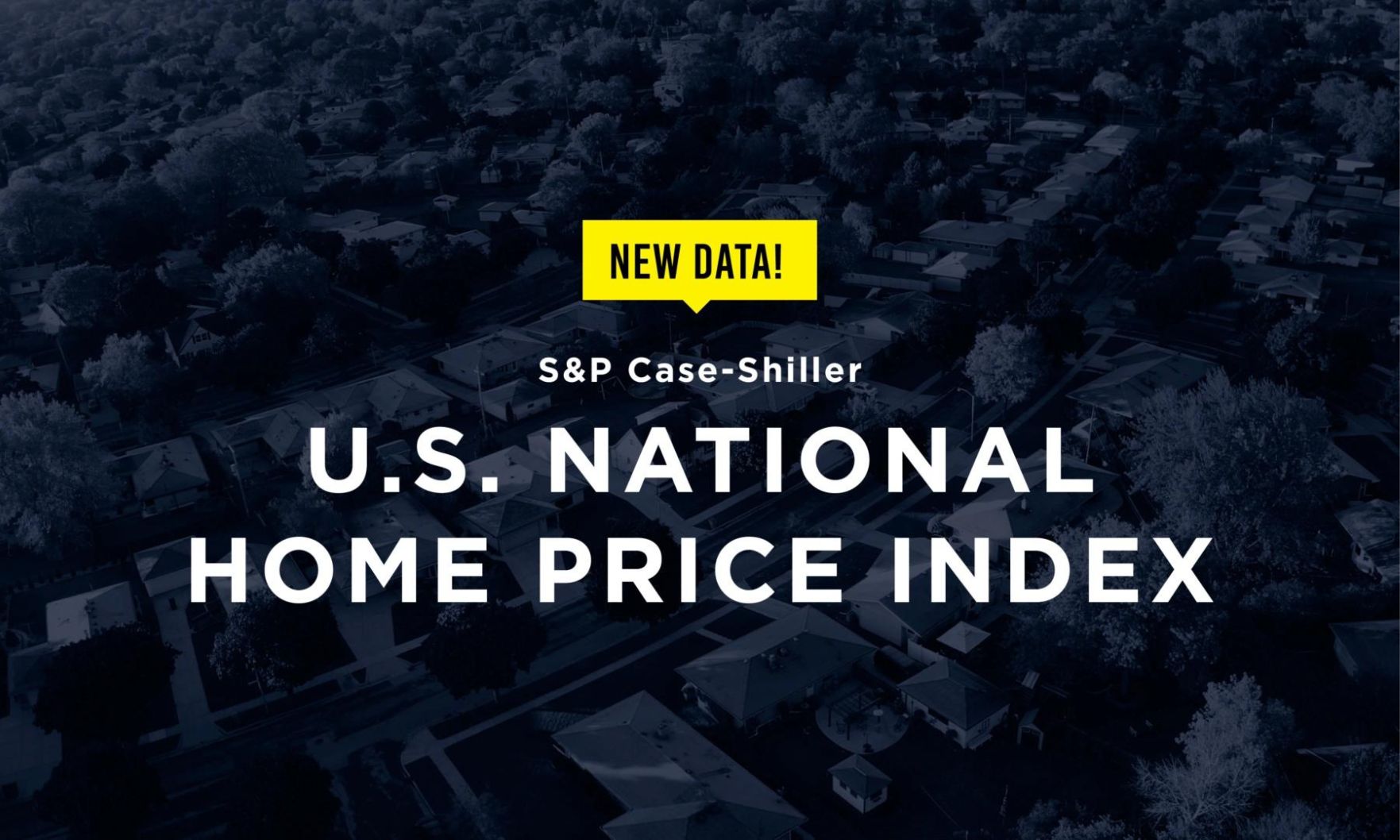 Home prices rose for the fifth month in a row in June to essentially match an all-time peak reached a year ago, S&P Dow Jones Indices said. 
Specifically, the S&P CoreLogic Case-Shiller U.S. National Home Price Index rose 0.9% month over month and was just 0.02% below its year ago level, which marked a historic high for the measurement.  
"June is the fifth consecutive month in which home prices have increased across the U.S.," S&P DJI Managing Director Craig Lazzara said in a press release. "With 2023 half over, the National Composite has risen 4.7%, which is slightly above the median full calendar-year increase in more than 35 years of data. We recognize that the market's gains could be truncated by increases in mortgage rates or by general economic weakness, but the breadth and strength of this month's report are consistent with an optimistic view of future results." 
In Boston, home prices posted a 0.9% year-over-year gain in June, while prices rose 1.3% month over month. 
The 10-city composite index slid 0.5% on a yearly basis and rose 0.9% on a monthly basis, while the 20-city composite fell 1.2% annually and gained 0.9% monthly.   
Updated: Boston Real Estate Blog
______________________________________________________________________________________________________________________________
Have you ever wondered how inflation impacts the housing market? Believe it or not, they're connected. Whenever there are changes to one, both are affected. Here's a high-level overview of the connection between the two.
The Relationship Between Housing Inflation and Overall Inflation
Shelter inflation is the measure of price growth specific to housing. It comes from a survey of renters and homeowners that's done by the Bureau of Labor Statistics (BLS). The survey asks renters how much they're paying in rent, and homeowners how much they'd rent their homes for, if they weren't living in them.
Much like overall inflation measures the cost of everyday items, shelter inflation measures the cost of housing. And for four consecutive months, based on that survey, shelter inflation has been coming down (see graph below):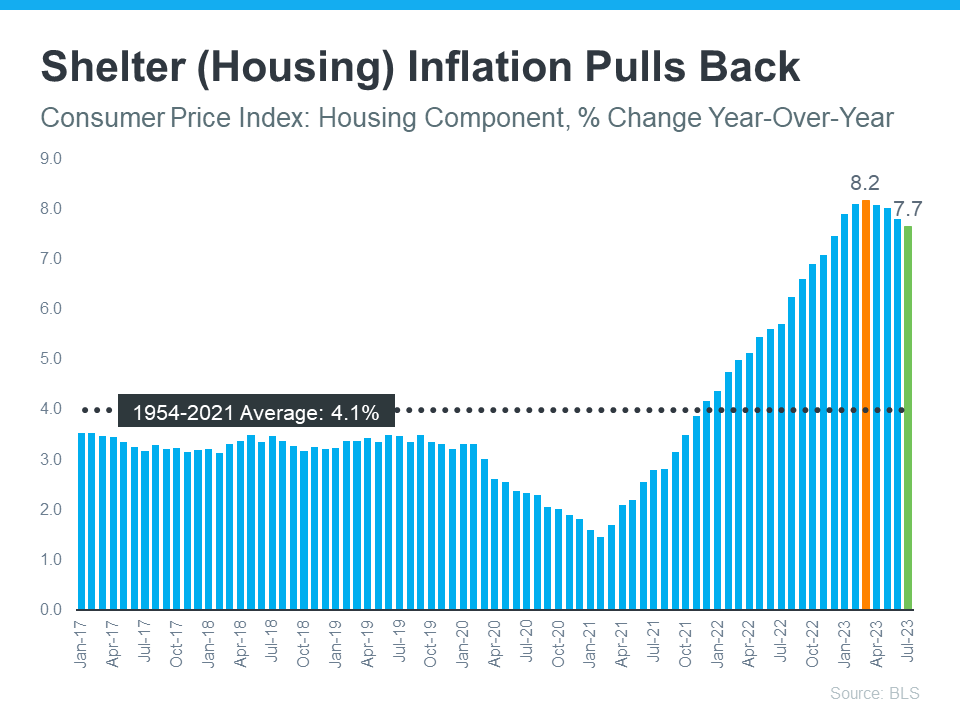 Why does this matter? Well, shelter inflation makes up about one-third of overall inflation, as measured by the Consumer Price Index (CPI). So, when shelter inflation moves, it leads to noticeable moves in overall inflation. That means the recent dip in shelter inflation might be a sign that overall inflation could fall in the months ahead.
That moderation would be a welcome sight for the Federal Reserve (the Fed). They've been working to get inflation under control since early 2022. While they've made some headway (it peaked at 8.9% in the middle of last year), they're still trying to get to their 2% goal (the latest report is 3.3%). 
Inflation and the Federal Funds Rate  
What's the Fed been doing to lower inflation? They've been increasing the Federal Funds Rate. That interest rate influences how much it costs banks to borrow money from each other. When inflation climbed, the Fed responded by raising the Federal Funds Rate to keep the economy from overheating.
The graph below shows the relationship between the two. Each time inflation (shown in the blue line) starts to climb, the Fed raises the Federal Funds Rate (shown in the orange line) to try to get it back to their target of 2% (see below):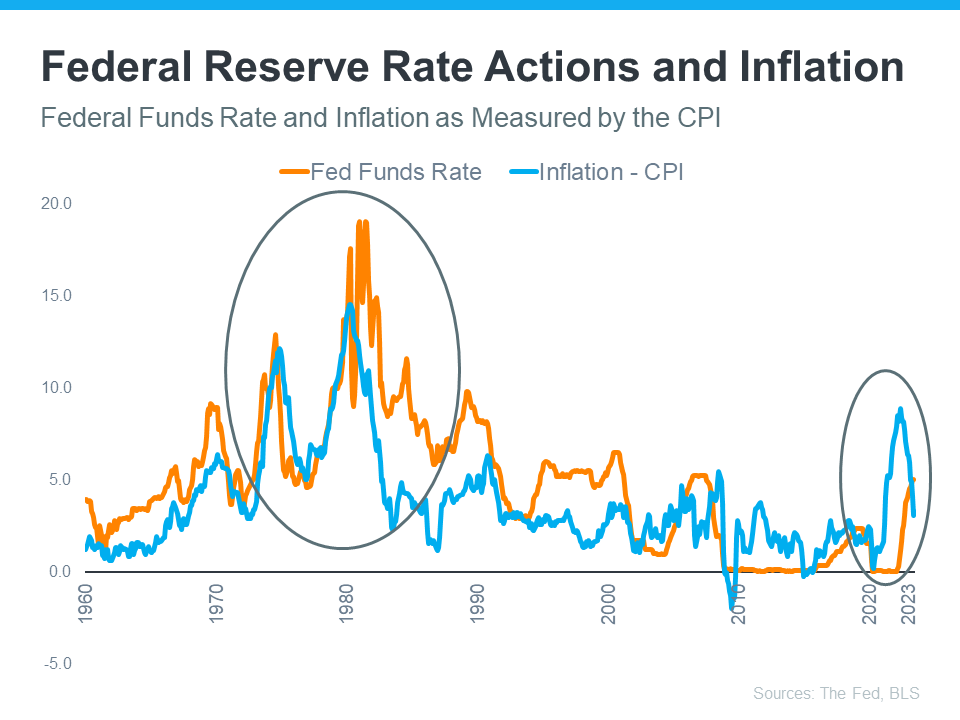 The circled portion of the graph shows the most recent spike in inflation, the Fed's actions to raise the Federal Funds Rate to fight that, and the moderation of inflation that happened in response to that hike. As inflation gets closer to the Fed's current 2% goal, they may not need to raise the Federal Funds Rate much further.
A Brighter Future for Mortgage Rates?
So, what does all of this mean for you? While the actions coming out of the Fed don't determine mortgage rates, they do have an impact. As Mortgage Professional America (MPA) explains:
". . . mortgage rates and inflation are connected, however indirectly. When inflation rises, mortgage rates rise to keep up with the value of the US dollar. When inflation drops, mortgage rates follow suit."
While no one can predict the future for mortgage rates, it's encouraging to see the signs of moderating inflation in the economy. 
Bottom Line
Whether you're looking to buy, sell, or just stay informed about the housing market, let's connect.
_________________________________________________________________________________________________
It's been a pretty crazy time for Boston condo buyers and apartment renters. Rents have been rising consistently since 2020. Vacancies are low, with more than a dozen would-be tenants per empty unit, so there's no real end in sight. And 2021 saw a number of records at the ultra-high end of the sales market including Boston Seaport and downtown Boston
But it's not all big sales and bidding wars anymore — this is where things start to get really wacky. Mortgage rates are spiking, so while a couple of months ago sellers were getting all cash offers and love letters, now they may need to adjust pricing. That means brokers may have to

adjust their expectations

.
Transaction volume has trended down a bit, too. Summer slowdown? Maybe.
Inflation concerns pose a major impact on mortgage rates, and it's still unclear when they will level out. In the meantime, the spike is trouble for mortgage lenders, several of whom have announced 
big layoffs in the last few weeks
.
Google Reviews__________________________________________________________________________________________________________________
The Boston condo for sale market still very expensive, and the rental market is starting to heat back up! Worcester, MA was also named the 3rd most competitive housing market nationally only competing with cities from California.
The Boston Housing Market has experienced a crazy spring, however since then the market has been returning to a more normal one with an uptick with Boston condo inventory — Just with much more expensive prices, however.
As Single Family Homes and Condos hit record highs, new listings are starting to inch back up. It's expected that the market will begin to cool off and become slightly less competitive, and the increase in prices will slow back down for the remainder part of 2021, especially if we see an increase in mortgage rates.
But this doesn't mean the Boston housing market has yet begun to cool off.. In fact, in Boston and surrounding cities and towns — The median price of a single family home soared to $811,000 — 19% higher than a year prior. We also saw condos soar as well, rising by 9% to $644k. These are both record high numbers which shows how much the pandemic has inflated prices both nationally and locally.
We've also seen sales volumes increase above pre-pandemic levels. Sales of single family homes were 14% above the pace of sales from 2 years ago in June of 2019, and condo sales soared by 27% over sales from 2019 which is a new record high for the month in the Boston area.
We've seen that the highest demand for homes has been in the high six figure range and above. About 14 percent of home sales are for homes selling for $1 million or more. Overall nearly 72% of Boston area homes have sold above list price which is significantly higher than the national average of 56% of homes.
Much of Boston's increase in prices, which has been strong even before the pandemic, has been because of supply and demand. We've seen 250,000 new jobs in the Boston area, however the number of new homes built in that time remained nearly even. 
Massachusetts as a whole is home to one of the nation's most expensive housing market, and is showing how wealthy Boston is becoming. Boston is home to many tech and healthcare companies that are going public and making a lot of locals very wealthy as they do.
Now for an update on the apartment rental market. Based on the quarterly report released this month — it found that of the people searching to rent in Boston, 38% of them live outside of the city. They also have 7% more money to spend than the current residents do, so they can afford a higher rent. Nationally we've been seeing rents increasing at staggering paces, with last month alone rents rising by 4.4%. This is occurring in large part to Boston apartment rents playing catch up with the housing market. With the housing market on such a sharp increase over the last year and a half, rents were always expected to follow. And that they are
_______________________________________________________
September was another month for the record books in Massachusetts real estate as the median sales price for single-family homes and condos grew from last year and inventory levels continued to shrink. 
The Warren Group's Massachusetts Sales Report for September 2021 found the median single-family home price rose 7.4% year over year to $509,000, up from $474,000 last year and up 27.8% from 2019, marking a new high for the month of September. It was also the sixth consecutive month it was above $500,000, according to the report. 
Despite the increase in median price, September's single-family home sales fell 10.4%, with 5,771 sales, compared to 6,439 transactions the year before. Last month's sales were 14.7% higher than September 2019's 5,031 transactions. 
Warren Group CEO Tim Warren said the third consecutive monthly decline in single-family home sales was the result of a few different factors, including lack of inventory and continued high prices. 
"First, there just aren't enough homes for sale in Massachusetts," he said in a release. "Historically, prospective buyers would just expand the radius of their home search to find a market with less competition, but with more people working remotely, this tactic doesn't work like it used to. Second, single-family homes have just gotten too expensive for a lot of buyers. The people who can afford homes already have them, while those with more modest budgets have been left with next to no options."
Condominium sales started to slide in September, falling 1.4% to 2,471 sales, compared to 2,507 transactions last year but up 25.2% from September 2019. Last month the median condominium sale price rose 6.7% year over year to $445,000, a new high for the month. It also marks the 14th consecutive month it's been above $400,000.  
"This is the first slip we've seen in condo sales in 2021 when examining transactions on a year-over-year basis," Warren said in the release. "Like single-family homes, every month there are fewer and fewer condos available on the market, which is limiting buyers and pushing prices higher."
Loading...
Click Here to view: Google Ford Realty Inc Reviews
Click to View Google Reviews
Updated: Boston Real Estate Blog 2021
________________________________________________________________________________________________________________________________________________________________________________________________________________________________________________
Loading...
Home-price growth remained in double digits for the 10th straight month in May as inventory lows pushed the median listing prices up 15.2% from last year. But there's good news for those looking for a home in this competitive market — the rate of price growth moderated for the second time in 13 months. 
Realtor.com's Monthly Housing Trends Report found median home prices across the country continued to appreciate by double digits in May, reaching a new high of $380,000. 
The median list price of a home in Boston increased by 11% according to the Monthly Trends Report
The avg list price for a Boston condo is $700,000. 
The spring market continued to show signs of normalizing, as new listings increased by 5.4% year over year.
Boston condos are selling 32 days faster than they were a year ago and 18 days faster than they were between 2017 and 2019, according to the experts.
In May, Boston's listings grew 26.8% compared to a year ago, more than twice the average national rate. Homes in the area stayed on the market 32 days less than they did in 2020. 
Boston homes were on the market for a median of 22 days in May. 
"Homebuyers looking to lock in still-low mortgage rates face fierce competition for fewer homes for sale than last year's historic pandemic lows, pushing up the typical asking price in May to an all-time high for the fourth consecutive month," said Realtor.com Chief Economist Danielle Hale in a press release. "The good news is that price momentum may be beginning to cool off. While still in the double-digits, May was the first non-weather-related slowing in price appreciation since April 2020. And with a normal, summer seasonal peak in home prices expected this year, we could see growth fall back to a more normal single-digit pace in the fall."
Loading...
________________________________________________________________________________________________________________________________________________________________________________________________________________________________________________
Apparently, the lack of Boston condos for sale has kept Boston condominium on its continuous rise, not just here but in nearly all major cities throughout the country. The National Association of Realtors  (NAR) last released report Quarterly Metro Home Price Report shows all metro areas i=with increase rising condo prices.
Lawrence Yun, Chief Economist at NAR, discussed the impact of low inventory on buyers in the report:
"Unfortunately, the pace of new listings were unable to replace what was quickly sold. Home shoppers had little to choose from, and many had to outbid others in order to close on a home. The end result was a slowdown in sales from earlier in the year, steadfast price growth and weakening affordability conditions."
What it means to Boston condo sellers
Rising prices are a homeowner's best friend. As reported by the Washington Post in a recent article post:
"The rise in median sales prices has made current homeowners much more willing to sell their home, and that willingness is one of the main drivers behind the inventory that does make it on to the market. While it hasn't been enough to meet demand, it has made the situation much better, compared with even three or four years ago."
With Boston condo buyers rising, buyers should take into account the cost of waiting. Obviously, they will pay more for the same condominium later this year or next year. However, as Construction Dive reported, the amount of cash needed to purchase that home will also increase.
"These factors have created a situation where the market keeps moving the goalposts in terms of the down payment necessary for first-time homebuyers to get into a home."
Loading...