Living in luxury isn't always a privilege only reserved for the wealthy. 50 Liberty Boston Seaport Condos offers a unique living experience with exceptional amenities and stunning waterfront views. Situated in the desirable Seaport District of Boston, this condo complex is the perfect balance of convenience, value and prestige. From spacious floor plans to pampering amenities, the 50 Liberty condos provide a luxurious and comfortable home away from home. Take a peek inside and explore why living in this prime location is a dream come true.
Quick Overview of Key Question
The 50 Liberty Boston Seaport condos offer many luxurious amenities, including 24-hour concierge service, a fitness center, and an indoor heated pool. Residents also have access to a clubroom and business room, along with access to the waterfront Seaport Promenade.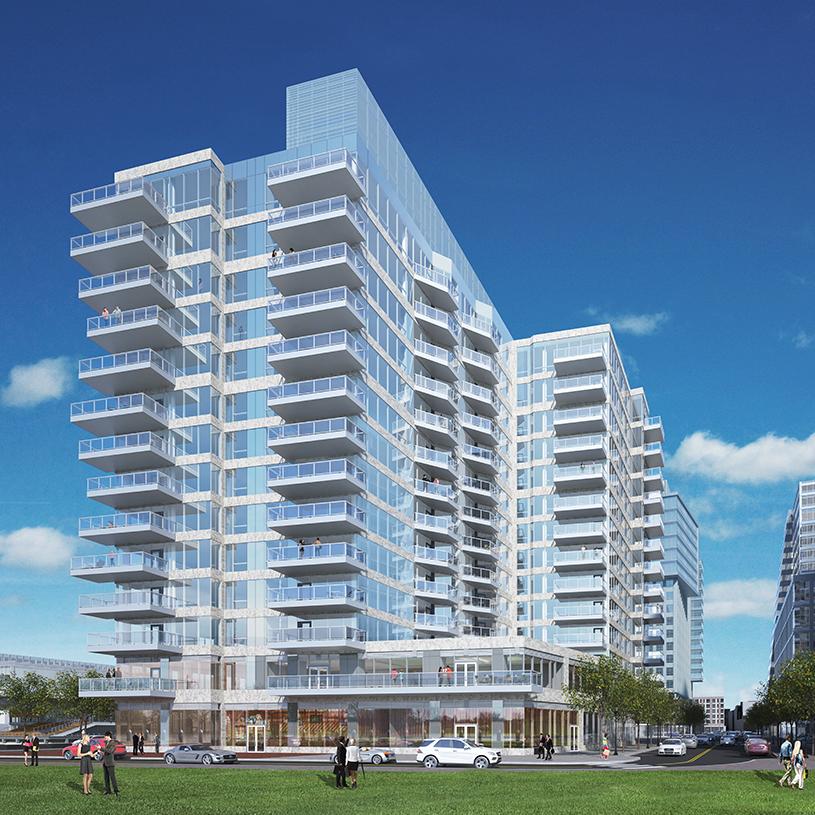 50 Liberty Luxury Condos in the Seaport Area
Located in the heart of Boston's vibrant Seaport District, 50 Liberty is a luxurious condominium building that offers its residents unparalleled access to modern amenities and city life. Boasting high-end finishes such as marble countertops and imported Italian tile, along with well-appointed common spaces and thoughtful features, 50 Liberty luxury condos set the bar for Seaport living.

Not only does 50 Liberty provide stylish homes for its residents, but it also provides a fantastic location. With numerous restaurants, parks, bike paths, and shopping within walking distance, there is something for everyone. Furthermore, public transportation is close by and makes it easy for commuters to get around the city quickly.

The Seaport has long been known as a neighborhood to those seeking the modern comforts of a thriving city while still being close to nature. Ranging from family-style eateries to trendy hotspots, the area provides an array of opportunities for leisure activities and entertainment. Whether exploring nearby waterfront parks or indulging in local culture via galleries or signature events, it's easy to take advantage of all the area has to offer at 50 Liberty.

As wonderful as it all sounds though, there are of course a few downsides potential buyers should consider prior to choosing 50 Liberty as their home. Apartments may be subject to noise from neighbors due to thin walls and from street traffic due to proximity to major roads in the area. The bustling nightlife can mean more noise on weekend nights than one might prefer. There can also be high monthly fees due to the services offered by the building such as 24/7 concierge service or extensive security measures.

No matter what opinion potential buyers have of luxury living at 50 Liberty Boston Seaport Condos, there is no denying that they offer some of the finest residential real estate in the area. With all this in mind, it's now time to explore the floorplans and amenities available within these stunning condos so that you can decide if this opportunity is right for you.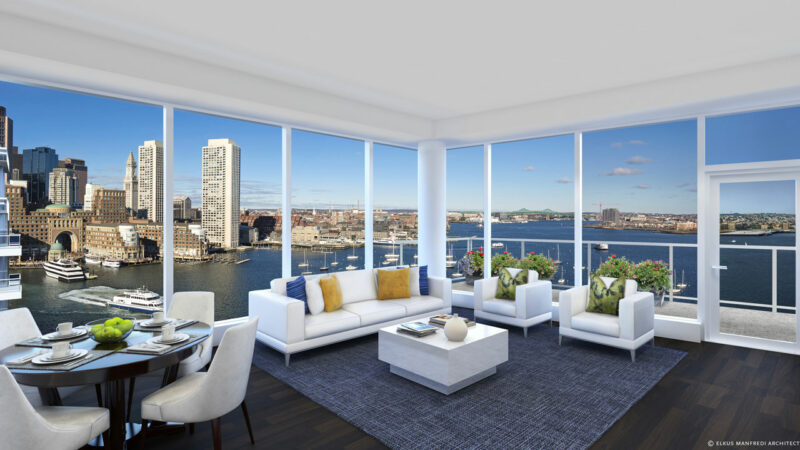 Key Summary Points
50 Liberty is a luxurious condominium building located in the heart of Boston's Seaport District that offers quality finishes such as marble countertops, Italian tile and well-appointed common spaces. It is close to many restaurants, parks, bike paths and shopping, making it an ideal location for those looking for modern comforts of city life while still being close to nature. However, potential buyers should consider potential noise from neighbors, street traffic and lively nightlife before buying as well as any fees associated with services offered by the building.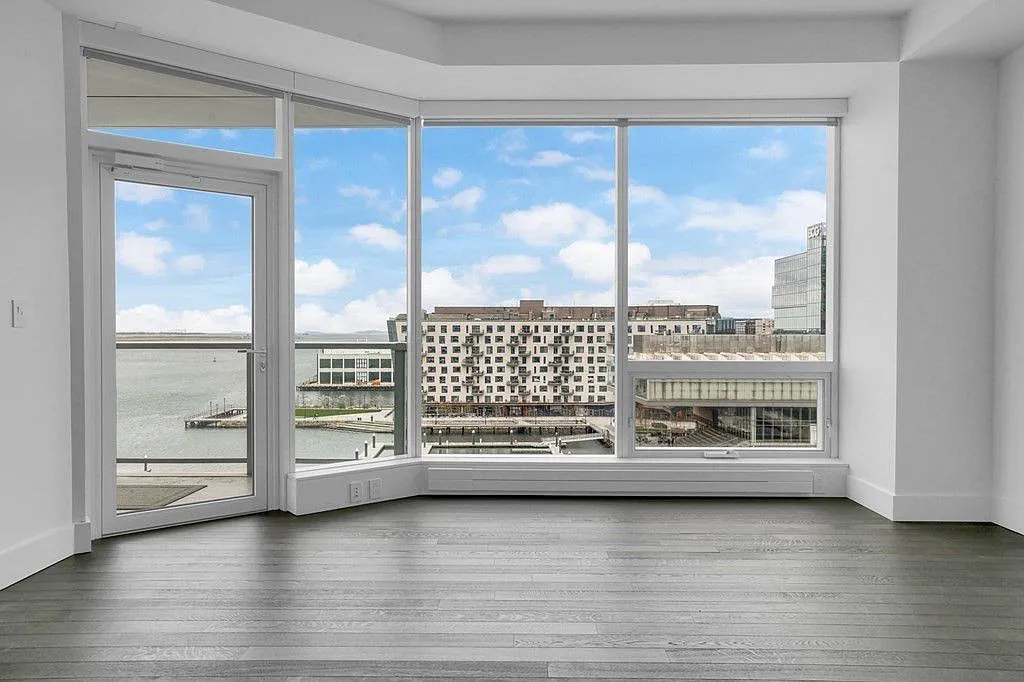 Floorplans and Amenities
50 Liberty's luxurious condos have no shortage of amenities. Floorplans range in size from studios to four-bedroom units, with varying levels of space and floor-plan designs that cater to a variety of lifestyles. All units come equipped with nine-foot ceilings and standard hardwood flooring, while some also include private balconies that offer stunning city views. Residents can also take advantage of the community's living spaces such as its shared lounge, clubroom, screening room, rooftop terrace, or complimentary bike storage.

Luxury living doesn't stop at 50 Liberty's communal spaces though. These condos offer features traditionally found in high-end residences such as concierge services, pet spa and grooming services, a lease cancelation policy for economic hardship, and a 24/7 emergency maintenance crew. Other amenities include spacious closets outfitted with customizable organization systems, built-in wireless access points throughout units, keyless entry with prompt guest services via the building's entrance lobby, virtual package deliveries for added safety and convenience for residents, stone countertops in kitchens and bathrooms, modern appliance packages with refrigerators and stovetops made by top manufacturers, and more.

Clearly, 50 Liberty strives to deliver quality experiences to its residents by incorporating modern amenities that enhance everyday life. Every detail has been carefully designed to effortlessly blend sophistication and comfort into one space―giving luxury living a whole new meaning. Now let's see how these same luxuries extend into the kitchen and dining areas of 50 Liberty's condominiums.
Kitchen and Dining Areas
As if vast floor plans and features aren't enough, 50 Liberty Boston Seaport Condos offers stunning kitchen and dining areas. Cooking in a space that includes luxurious stone countertops, top of the line stainless steel appliances, and hand-crafted cabinetry is like taking a master cooking class. The choice is available to go with a conventional island design, making the kitchen spacious and inviting, or opt for an open concept, which allows guests to be heard from all corners of the kitchen. If a more private occasion is desired, there's always the option of direct access to a cozy dining room where gathering is made possible for up to 10 family members or friends. For those who are especially enamored with 50 Liberty, unit 409 provides an even more exclusive version of this area: 227 sq ft of private outdoor space attached directly to the kitchen!

Transitioning away from discussing floorplans and amenities, one cannot help but be wowed by these luxurious kitchen and dining areas — truly catering to those who admire visual appeal as well as practicality. In this setting every host will have the opportunity to bring their culinary skills up to professional levels. And no matter what atmosphere is desired − grand parties in the open concept kitchen or intimate gatherings in the adjoining dining room − 50 Liberty takes care of its residents with care and being at home never felt so good. As we move on from the kitchens, its time to explore 50 Liberty's high-end living spaces whose beautiful designs will provide an unparalleled level of comfort for any guest.
High-End Living Spaces
From the exquisite kitchen and dining areas, to the luxurious living spaces, 50 Liberty Boston Seaport Condos offers a truly high-end experience. Boasting beautiful hardwood floors, cozy fireplaces, and bright sunlight from large picture windows, these living spaces are designed for comfort and relaxation. The spacious floorplans provide ample space for entertaining family and friends with room to enjoy activities or simply sit back, relax, and appreciate the stunning views of the city skyline or harbor water. In addition to its timeless aesthetic and calming atmosphere, the condo complex also boasts a host of modern appliances and amenities to elevate any stay. From in-unit laundry machines to custom cabinetry, residents can count on having all the comforts of home at their fingertips.

No matter how anyone chooses to spend their time in these highly desirable living spaces within 50 Liberty Boston Seaport Condos, they'll be sure to savor every moment while enjoying a lifestyle that exudes luxury and sophistication. As their days are spent soaking up the breathtaking views and marveling at modern conveniences such as underfloor heating systems or even virtual doormen, it will quickly become evident why these exclusive condos embody an experience that exceeds all expectations for those seeking a high-end lifestyle.

Now with the chance to further explore what awaits within this incredible condo community, it's time to take a look at who lives there and just how much a unit may cost – two key ingredients that make 50 Liberty Boston Seaport Condos so attractive.
Residents and Prices
Residents of 50 Liberty Boston Seaport Condos will enjoy luxury living in the prime location of this vibrant, up-and-coming neighborhood. The price for such a comfortable and stylish lifestyle is competitive, providing excellent value for those seeking luxurious accommodations by the sea.

Those who hesitate to invest in a property due to high prices may take comfort in knowing that 50 Liberty condos are a sound investment over time. Recent analysis of luxury living spaces along the eastern coast show an average price increase well above that of other residential investments. Furthermore, due to their proximity to the Seaport district, the value of the property can only go up in accordance with the growth and development of this booming area.

Nevertheless, some prospective buyers might be discouraged by the current asking prices at 50 Liberty. Indeed, it is impossible to deny that cost plays an important factor when it comes to purchasing real estate. Nevertheless, many factors come into play when assessing value; not just the initial purchase price but also projected cost savings on taxes and similar expenses over time.

For those seeking a luxury lifestyle in downtown Boston there aren't many options rivaling that provided by 50 Liberty Boston Seaport Condos — either financially or in terms of quality living spaces and amenities. After all, few other places offer such an ideal combination of luxury, convenience and potential reward as 50 Liberty Boston Seaport Condos. With that said, it's time to move on from residents and prices to what those luxurious amenities are that make 50 Liberty such an attractive option in today's real estate market.
CONDO PRICES
1 Bed – $1,250,000+
2 Bed – $2,200,000+
3 Bed – $4,200,000+
RENTAL PRICES
1 Bed- $5,200+
2 Bed – $9,500+
3 Bed – $22,000+
Lifestyle and Amenities
For individuals looking to experience the lap of luxury, 50 Liberty Boston Seaport Condos provide an impressive range of lifestyle and amenities. Residents of this building can take advantage of top-notch features such as an expansive fitness center with state-of-the-art equipment and professional trainers, a heated outdoor pool, a 24/7 concierge desk, and the opportunity to access the building's business center with conference space. Other advantages include memberships to premier golf clubs and private beach clubs, high-end in-home services from a curated list of vetted companies, as well as access to first class events hosted by 50 Liberty.

Additionally, residents benefit from nearby shopping boutiques and gourmet restaurants in the area. A vibrant nightlife scene is also available for those looking to explore more of what their city has to offer. All this makes it clear why 50 Liberty Boston Seaport Condos are considered one of the premier destinations for luxury living.

No matter what type of lifestyle they prefer, the combination of luxury amenities and culture available at the 50 Liberty ensures that its residents will have an exciting and fulfilling stay. With these exceptional offerings, it's no surprise why this level of luxury living is sought after among such a wide array of individuals. By offering visitors an unparalleled lifestyle experience at such a prestigious building, 50 Liberty sets itself apart from competitors as it continues its mission to redefine luxury condo living in Boston's Seaport District. As such, its residents come away truly having experienced the pinnacle of luxury living.

And speaking of eye-catching amenities and prime location, 50 Liberty Boston Seaport Condos also provide access to some renowned shops and award-winning restaurants located within walking distance from where its residents call home. This provides yet another layer of convenience making it easy for occupants to take advantage of all there is to enjoy in their new city as they look forward to discovering what else lies ahead for them near this top-ranked location.
Top-Ranked Location
Residents of 50 Liberty Boston Seaport Condos enjoy living in one of the nation's top-ranked locations. This waterfront neighborhood provides convenience, walkability, and security that few locations can match. With its stunning ocean views, direct access to a thriving business center, top-rated restaurants, famed historic attractions, and luxury shopping destinations, the neighborhood is beyond compare.

Located steps from the city's Financial District, residents are a short-walk or cab ride away from some of Boston's hottest spots. In addition to all of this exciting activity, the neighborhood is one of the safest places in Boston residents can call home. Studies have found that people who live in seaport neighborhoods are typically subject to far less crime than those in other areas of the city.

Those who choose to purchase a luxury condo at 50 Liberty Boston Seaport may also enjoy unmatched access to open spaces, recreational outlets, and local services. From boating rules and regulations to cultural activities and more – the possibilities are endless. All this and more makes it easy to understand why this neighborhood is among one of Boston's most desirable locations for luxury living.

With such a convenient and secure location nearby endless amounts of shopping and entertainment opportunities right outside your door, 50 Liberty Boston Seaport always offers something new for residents to explore and enjoy. Whether it be a leisurely stroll through town or getting up close and personal with the skyline views –there's never a shortage of activities for residents to indulge in.​​​​
Shopping and Skyline Views
Residents at 50 Liberty Boston Seaport Condos are in for a real treat when it comes to shopping. Located in the popular downtown district of the city, their access to high-end shops and boutiques is unmatched. Living in this desirable area grants them a wide selection of options, from designer brands to stylish homegrown pieces from local stores. Not only do they have easy access to all kinds of retail stores, they also benefit from being located within walking distance of some of the best restaurants in the region.

But perhaps the most attractive feature of living in 50 Liberty Boston Seaport Condos is its breathtaking views of the Boston skyline. On sunny days and crisp nights alike, residents can take in stunning vistas, with waterfront views that never fail to impress. For urbanites who want to escape the hustle and bustle of city life, this luxury community can provide an oasis away from it all while still keeping them close enough to enjoy all that urban living has to offer.

Of course, whether or not shopping and skyline views make for a desirable living experience is largely subjective. Some may find that these features offer little practical benefit and prefer more specialized amenities – like an onsite fitness center or top-notch spa – that more directly support a healthy lifestyle. Others may find that having coffee shops and convenience stores so close by outweighs luxurious landscape pictures any day.

Ultimately, 50 Liberty Boston Seaport Condos offers something for everyone – no matter what their unique preferences are. Whether you're looking for direct access to major attractions and landmarks, vibrant city life right outside your window, or both, this luxury condo building promises something special that can't be found anywhere else. With unparalleled shopping opportunities and stunning skyline views just steps away, this one-of-a-kind place truly stands out as a prime example of modern sophistication in the heart of downtown Boston.
Responses to Frequently Asked Questions
How close are 50 Liberty Boston Seaport apartments to public transportation?
50 Liberty Boston Seaport Condos are a great option for anyone looking to take advantage of the convenience of public transportation. Located just 0.3 miles away from Courthouse Station on the MBTA Silver Line, commuters and residents can easily access subway and regional rail services throughout Boston. The MBTA Ferry runs right in front of the complex, connecting passengers with key destinations across the harbor. Additionally, several bus routes are available nearby offering additional public transportation options.
Is 50 Liberty Boston Seaport a luxury development?
Yes, 50 Liberty Boston Seaport is a luxury development. This high-end condominium complex boasts exclusive amenities like marble baths, Chef-designed kitchens, private outdoor spaces, and a 24-hour concierge service. Residents also enjoy spectacular views of the harbor and waterfront as well as convenient access to downtown Boston's trendy restaurants and shops. The modern apartments are designed with features that reflect contemporary trends in luxury residence, such as floor-to-ceiling windows, plush furnishings, and designer kitchen appliances from top brands like Miele, KitchenAid, and SubZero. With these exceptional features, 50 Liberty Boston Seaport is an unparalleled luxury destination in the heart of Boston.
What amenities are available at the 50 Liberty Boston Seaport?
The 50 Liberty Boston Seaport is a luxury condominium that offers a variety of amenities to its residents. Among these are 24-hour concierge service, access to an outdoor pool, hot tub and sundeck overlooking the harbor, fitness center, and private underground parking. Additionally, there are various shared spaces located throughout the building, including a lounge area with a bar and media room as well as a rooftop terrace with views of the city skyline. In addition to these features, residents also enjoy access to an on-site business center, conference rooms, and complimentary Wi-Fi throughout the property.