The Sudbury Boston Condos
Ah, luxury living. It's a dream that so many of us aspire to, but few are blessed enough to realize. The concept of a truly luxurious home is alluring and when you find something that meets your standards and expectations, it can feel like a little slice of paradise.
Sudbury condo prices for sale
Pricing at The Sudbury will range from $3,000,000-$6,000,000, while unit sizes will start at 1,700 square feet.
UNIT PRICING
2 bedrooms $3,000,000 1,700+

2 bedrooms + den $3,700,000 | 2275+ sq ft

3 bedrooms $3,900,000 2,700+

4 bedrooms $5,500,000 2,700+
Located on floors 34-45, the luxury condo component of the Sudbury will offer unprecedented views of Boston, the Atlantic Ocean, Charles River, Boston Harbor, and surrounding cities/towns.  The Sudbury is a luxury sky-oasis boasting massive windows in each residence as well as oversized bedrooms and living areas. Each unit will have a fireplace, another detail that is unique for luxury high-rises in Boston. More info call John Ford 24/7 at 617-595-3712 cell/text.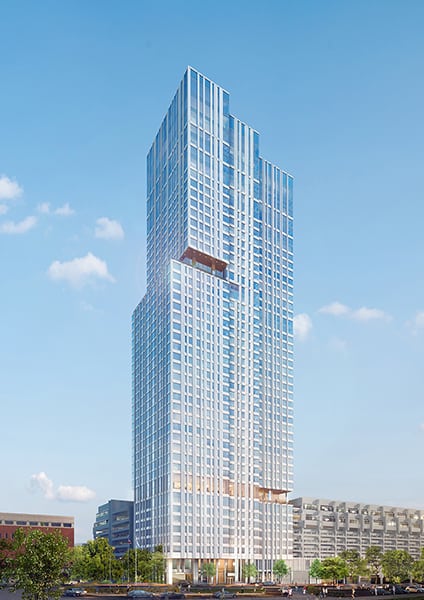 For those of us who are lucky enough to call luxury living home, there's an added level of appreciation and satisfaction that can be had when you rest assured that you are living somewhere that not only looks beautiful and is comfortable and inviting, but also meets or exceeds your expectations of durability and quality. The Sudbury Boston Condominiums are one such place that embodies both luxury and quality.

Synonymous with luxury and a steadfast commitment to quality, The Sudbury Boston is one of the premier spots for luxury living in the Boston area, and it shows. From its stand-out architecture, to its inviting common areas, to its modern amenities, the Sudbury Boston sets a bar for luxury living that's hard to beat!

For those interested in seeing what all the hype is about, we're here to give you a guided tour of what it's like to live in luxury at The Sudbury Boston Condominiums. So, let's dive in and take a look at what makes this place so special!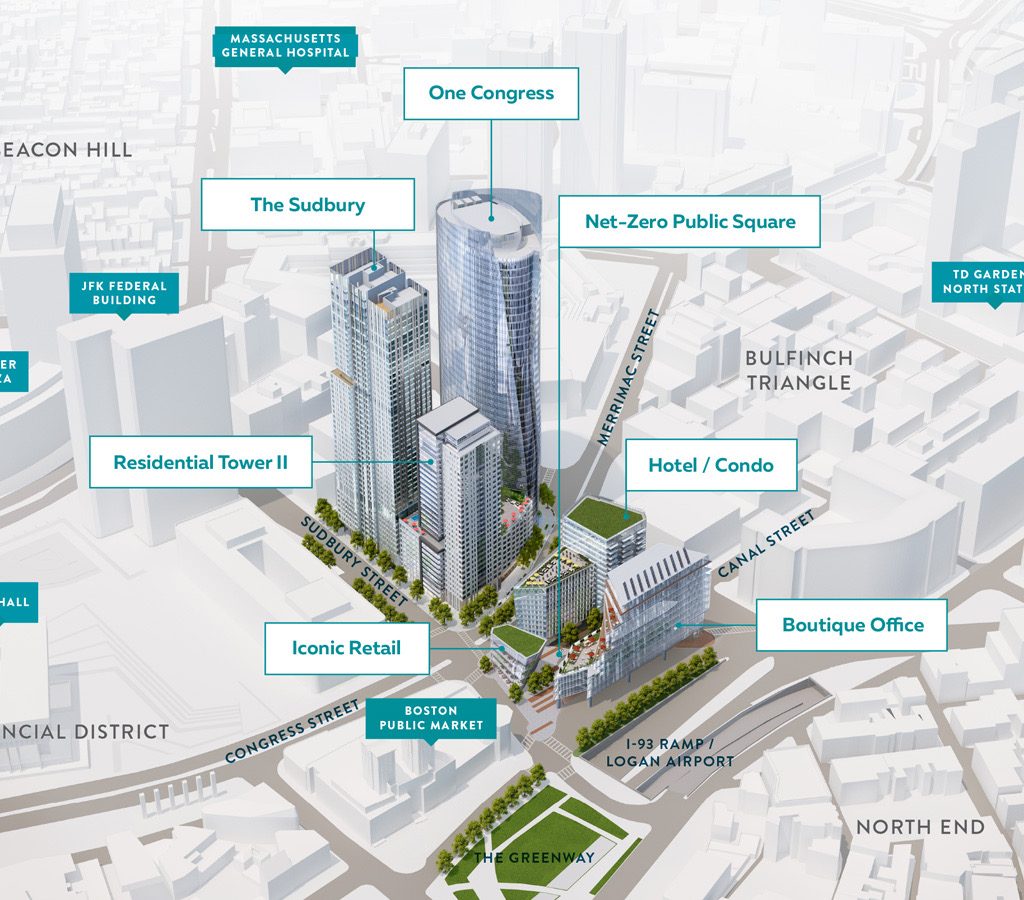 Quick Summary of Key Points
The Sudbury Boston Condominiums offers an extensive list of features, including 24-hour concierge services, on-site parking, and fitness center. Additionally, all units have access to high-speed Wi-Fi and restaurants located in the building.
The Sudbury Boston Luxury Condominiums
The Sudbury Boston Luxury Condominiums offer a lifestyle of unparalleled luxury, convenience, and comfort. Set in the heart of the city, residents can enjoy the prime location within easy reach of shopping, dining and entertainment districts. With its two towers soaring to over 11 stories, these condominiums stand as an iconic symbol in downtown Boston. Inside, one is welcomed with spacious studio, one-, two- and three-bedroom suites that boast custom fixtures, marble bathrooms, floor-to-ceiling windows and private balconies overlooking the city skyline. All of these amenities further add to the prestige and appeal of The Sudbury Boston Luxury Condominiums.

In addition to this unparalleled lifestyle, there are also economic benefits for those looking to own their own condominium here. Investing in a unit at The Sudbury Boston provides numerous tax incentives for both individuals and businesses alike—not only can the cost of the property be deducted from taxable income but it may also be eligible for any applicable depreciation or capital gains deductions.

From its prime location in downtown Boston to its luxurious amenities and financial benefits, The Sudbury Boston Luxury Condominiums provide a lifestyle choice that truly stands apart from other options available on the market. It's no wonder that it's become such a sought after address amongst discerning buyers looking to make an investment in urban living! As you look further beyond the walls of The Sudbury Boston Luxury Condominiums though, you'll find yet another element that makes this such an attractive option -a scenic downtown location just steps away from everything else that this vibrant city has to offer.
A Scenic Downtown Location Nearby
The Sudbury Boston Luxury Condominiums boast a downtown location in one of the most coveted parts of Boston. This placement is ideal for those who wish to remain close to popular city attractions while still enjoying a peaceful, suburban-like living environment. Residents can enjoy nearby parks, galleries, and shops. The building is even within walking distance of a few popular restaurants and entertainment venues.

At the same time, there are a few potential drawbacks that come with this downtown location of The Sudbury Boston Condominiums. Depending on the floorplan, outside noise can be an issue for some residents as many streets are known for having heavy traffic or being very close to lively bars. During special events or holidays, these issues could become more pronounced as banners and promotional materials cover buildings along the streets.

Fortunately, these potential annoyances do not outweigh the benefits of living in such a scenic downtown environment. After all, residents can truly enjoy the best of both worlds by taking advantage of an urban lifestyle without sacrificing serenity. Plus, with several other amenities available at The Sudbury Boston Condominiums – including multi-level floorplans and spacious apartments – it's easy to see why this condominium complex remains one of the most desired places to call home in Boston.
The Sudbury Boston condominiums provide luxury apartment units with a variety of amenities, such as 24/7 gym access, a resident lounge, and heated outdoor pool.

The community also offers a business center and Wi-Fi access in all common areas, as well as garage parking for tenants.

It has an impressive rating of 4.4 out of 5 stars on Google Reviews, with over 100 reviews from past and current tenants.
Multi-Level Floorplans and Spacious Apartments
From the heart of downtown Boston to the multi-level building of The Sudbury Boston Condominiums, life here is nothing less than luxurious. One unique feature that sets this property apart from its competitors is its variety of available floorplans, offering something for everyone from studio apartments to 3 bedrooms over multiple levels with spacious layouts. This can be especially attractive for potential buyers looking for a larger living space or searching for one that offers more privacy.

The floorplans range widely in size, with some providing enough room for a home office and private loft style layout, while others have the capacity to entertain family and friends even during these times of physical distancing. Furthermore, many of the units contain opulent details such as high ceilings, which can make an already spacious unit appear even larger.

The multi-level floorplans and spacious apartments at The Sudbury offer something truly special within the scope of downtown Boston real estate market. With luxury living right outside your door and captivating views around every corner, you need not look any further than The Sudbury Boston Condominiums to feel like every day could be your own personal vacation. As if this wasn't enough already, what comes next will surely seal the deal – spectacular views and high-end amenities that are second to none in the area.
Spectacular Views and High-End Amenities
The Sudbury offers residents more than just carefully crafted floorplans and expansive apartments, it also invites them to an elevated lifestyle experience complete with unparalleled views from the rooftop terrace and first-in-class amenities prepared to meet the highest standards of contemporary living. For those looking for a luxurious lifestyle in Boston, The Sudbury provides one of Boston's best views from its state-of-the- art terrace. Residents have full access to infinity pools with city skyline backdrops, firepits, and private cabanas. With views like these, many can't help but consider The Sudbury for their next home.

This kind of luxury living is designed to make life a breeze for the most discerning homeowners. With sleekly finished amenities such as modern gyms and state-of-the-art lounges that rival those found in some of the most upscale establishments, the opportunities for opulent relaxation at The Sudbury are abundant. Even common areas such as rooftop gardens are fitted with designer furniture set against a panoramic view of downtown Boston.

For prospective buyers looking to experience all that The Sudbury has to offer beyond stunning views, look no further than the sophisticated living services and amenities available both inside and outside its gates. From concierge services to 24 hour maintenance teams, living here is sure to provide the optimal luxury living experience for any homeowner seeking attractive views paired with exquisite comforts.
Sophisticated Living Services and Amenities
At The Sudbury Boston Condominiums, residents are able to experience an unparalleled level of sophistication and luxury with its living services and amenities. From valet parking to maid services, the staff at The Sudbury Boston is available 24/7 to ensure the highest amount of comfort and convenience for those that call it home. Residents may even avail in the extra special features such as the limousine service and personal concierge. By taking advantage of these options, residents truly feel that they are treated like royalty, providing them with a sense of security and ease.

When looking for additional activities or entertainment options, The Sudbury Boston has everything one could imagine. A full-service spa and wellness center allows for massage therapy, yoga classes, and other unique activity options. Additionally, a private theater allows for blockbusters from the comfort of one's own home. For those that enjoy outdoor activities, there check out their professional putting green and bocce court; perfect for enjoying some sun during the day or having an intimate gathering during the night.

The Sudbury Boston is undeniably a place of luxury; however, this does not come without its maintenance fee requirements. But with its private gym facilities, roof-top lounge with stunning skyline views, sixth-floor pool terrace with captivating sunsets, available chauffeur service, and more – it is no surprise as to why so many flock here to make it their home. One thing is certain: when you live at The Sudbury Boston Condominiums you will be living your life more luxurious than ever before.

Now that residents can comfortably rest assured of all the sophisticated living services and amenities they are provided at The Sudbury Boston Condominiums, let us next take a look into its courtyard area which provides even further what can be expected from this piece of high-end real estate: extraordinary outdoor entertainment areas (including covered porches) located within mature landscaping that offer optimum relaxation environments for its guests – both day and night alike.
Courtyard with Outdoor Entertainment Areas and Services
For luxury living at The Sudbury Boston Condominiums, a peaceful courtyard is available for residents to enjoy the outdoors and socialize with their neighbors. Along with the courtyard, there are several outdoor entertainment areas and common services available. The complex offers comfortable patio furniture with umbrellas to relax in the sun. There is also an open space for outdoor BBQ grilling with friends. A shared fire area allows for cozy gatherings, s'mores, and storytelling. On hot days, the inviting pool area serves as a great place to cool off and bask in the sun. The landscaping surrounding the courtyard presents sophisticated greenery along contemporary lighting, adding aesthetic beauty and ambience all year round.

The courtyard also provides unique amenities such as an outdoor gym and yoga deck in addition to outdoor ping-pong tables that promote physical wellbeing while enjoying time outdoors. For those looking to garden or engage in some light agriculture, gardening plots are also conveniently located on-site with access to necessary supplies from The Sudbury Boston Store.

As you can see, The Sudbury Boston Condominiums offer plentiful services both indoors and outdoors to benefit its residents, making it a perfect choice for luxury living that meets every need. More than just an everyday apartment complex, the variety of amenities and services of this urban oasis adds unparalleled value and comfort that makes any stay here even more enjoyable. And these attractive prices combined with truly amazing views make it an even more irresistible opportunity.
Attractive Prices and Amazing Views
The Sudbury Boston Condominiums offer attractive prices and amazing views. Prospective residents will find that these impressive accommodations offer high-end living mixed with competitive pricing. When compared to other luxury condominium developments in the area, the pricing at The Sudbury is very competitive. This makes these condominiums more accessible to those looking for high-end accommodations but with more economical pricing.

These condominiums also offer amazing views of the city of Boston and the surrounding area. Residents can take in the spectacular sites from their private terraces and balconies, adding to their luxurious experience. From their terraces or balconies, residents can see sweeping views of Boston's skyline and its many iconic landmarks like Fenway Park, Beacon Hill, and the John Hancock Tower. Such breathtaking views add to the appeal of living at The Sudbury Boston Condominiums while allowing residents to appreciate the beauty of their city in a unique way.

The combination of affordable pricing and amazing views make The Sudbury one of the most attractive luxury condominium complexes in all of Boston. While prospective buyers may debate which feature matters most, both buyers and sellers alike should keep in mind that these two attractive elements – pricing and scenery – play an integral role in making living at The Sudbury a memorable experience for generations to come.
Answers to Frequently Asked Questions
What is the proximity of the Sudbury Boston condominiums to local attractions?
The Sudbury Boston condominiums boast an unbeatable proximity to the city's best attractions. Residents are just a short walk or drive away from countless restaurants, shopping, and entertainment options in downtown Boston. The nearby Financial District, Chinatown, North End, and Faneuil Hall Marketplace are all popular destinations for residents that are just a few minutes' drive away. Additionally, the condominiums offer easy access to public transportation services like MBTA buses and trains, making it easy to explore the area without relying on personal vehicles. With so many exciting sights just around the corner, living at the Sudbury Boston condominiums provides an undeniably rich and convenient lifestyle.
What amenities are offered by the Sudbury Boston condominiums?
The Sudbury Boston condominiums offer a wide range of amenities designed to provide luxury living. Residents enjoy private access to an exclusive clubhouse with state-of-the-art fitness center and yoga studio, a heated pool and hot tub, and a rooftop terrace with stunning views of the city. The property also includes an on-site convenience store and dry cleaners, so all your daily needs are taken care of in one place. Plus, you're only footsteps away from fine dining and entertainment options in the neighborhood. With so much available close by, it's easy to make the most of your time while living at The Sudbury Boston Condominiums.
What is the pricing range of condos at the Sudbury Boston condominiums?
The pricing range of condos at the Sudbury Boston Condominiums varies greatly, depending on size, location, and amenities. Generally, you can find one bedroom apartments in the low-$400,000 range, and three bedroom apartments in the mid-$1 million range. Additionally, since the property is situated in an affluent area of Boston with top-tier amenities, some units have been known to fetch prices in the high seven figures.