Loading...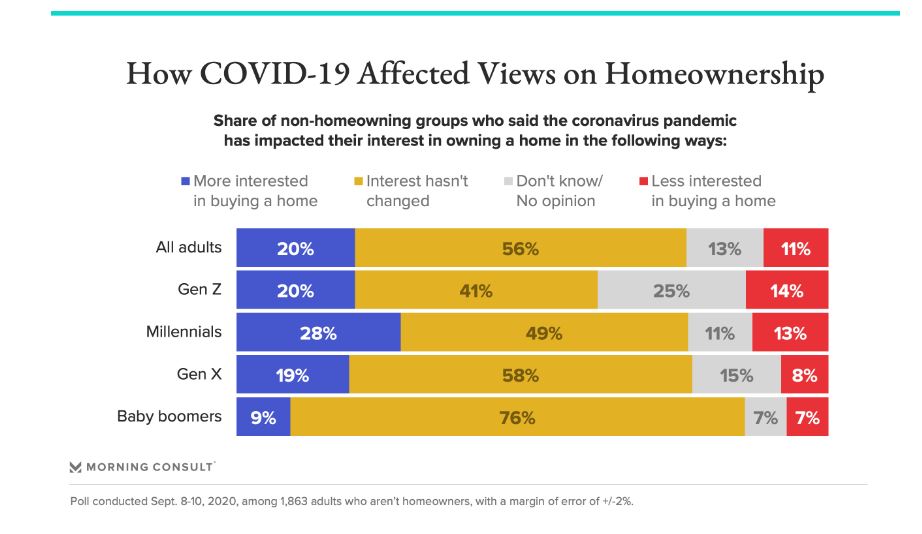 This chart shows the generational changes among non-homeowners about their interest in owning a home.
Being interested doesn't mean they are buying, necessarily, but it's a step in the right direction.
https://morningconsult.com/2020/09/28/millennials-economy-homeownership/
The good doctor has a more-gloomy outlook here:
http://www.doctorhousingbubble.com/young-americans-moving-back-home-because-of-covid-19-nearly-40-percent-of-younger-millennials-say-the-pandemic-has-them-moving-home-again/
Loading...
Contact me to find your next home.
SEARCH FOR CONDOS FOR SALE AND RENTALS
For more information please contact one of our on-call agents at 617-595-3712.