Beacon Hill Condos for Sale and the Benefits of Staging
Should I stage my Beacon Hill condo or not? Is staging worth the cost? In my 20 plus years, I believe a condo should be staged before it goes on the market.
I am finding that "staging" doesn't mean the same thing to everyone. To me, it starts with cleaning decluttering, and, removing excess stuff as needed.
It means taking the magnets off the front of the fridge and I really encourage people to pack up their Knick knacks Sometimes rooms can be staged by just rearranging the furniture, removing a piece or two, and adding fresh flowers.
I like to add green plants too but it is important to not overdo it. Plants take up space and they can make the home look cluttered.
Some condominiums going on the market just needs some fresh paint.  If so,  choose neutral colors and keep it light. There isn't any one color that everyone likes which is why neutrals work the best.
I often end up recommending that throw rugs be removed. It really depends on how many rugs and where they are. The whole idea is to de-personalize the home a bit so that buyers can imagine it as their own.
Loading a Beacon Hill condo for sale for the market with rented furniture usually isn't necessary but if the homeowners want to go that route I ask them to pay the rental fees.
All too often I see "staged" homes that have too much in them. It is as if every square inch of the place needs to look like it has a special purpose. I have seen some bad staging over the years.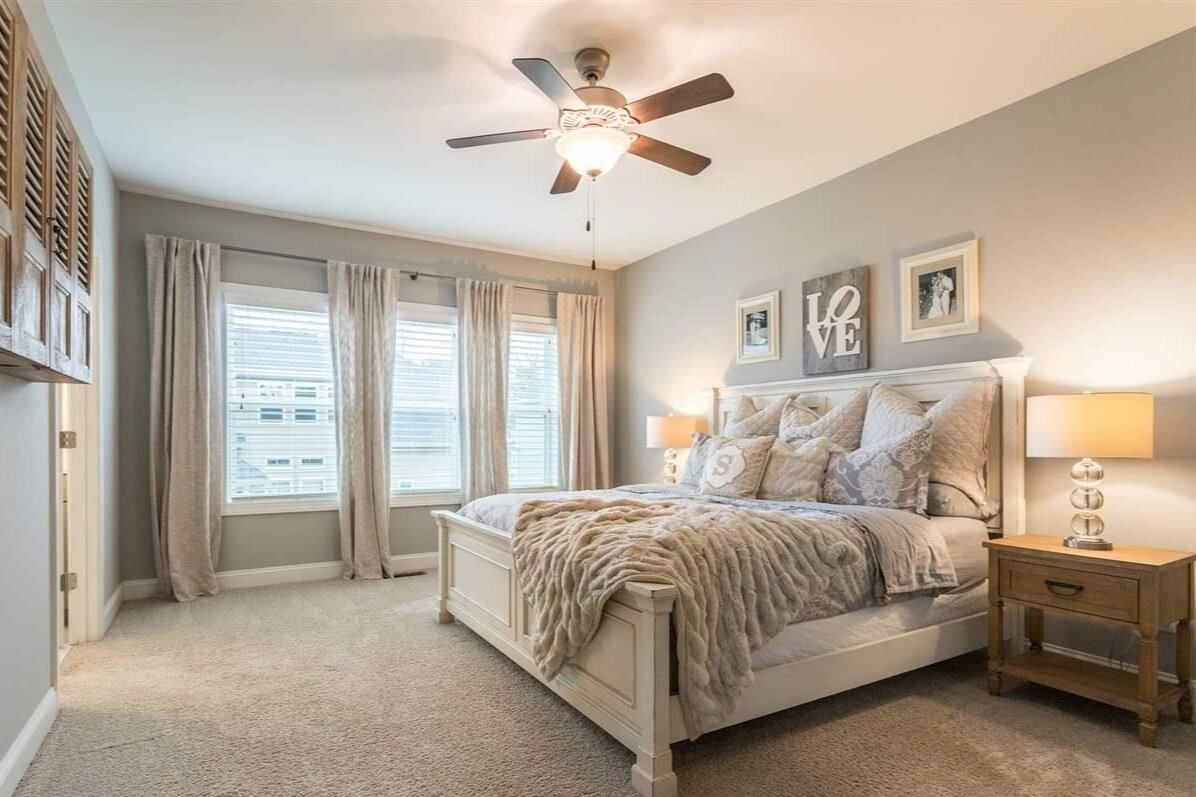 Sometimes less is more 
_________________________________________________________________________________________________________________________________________________________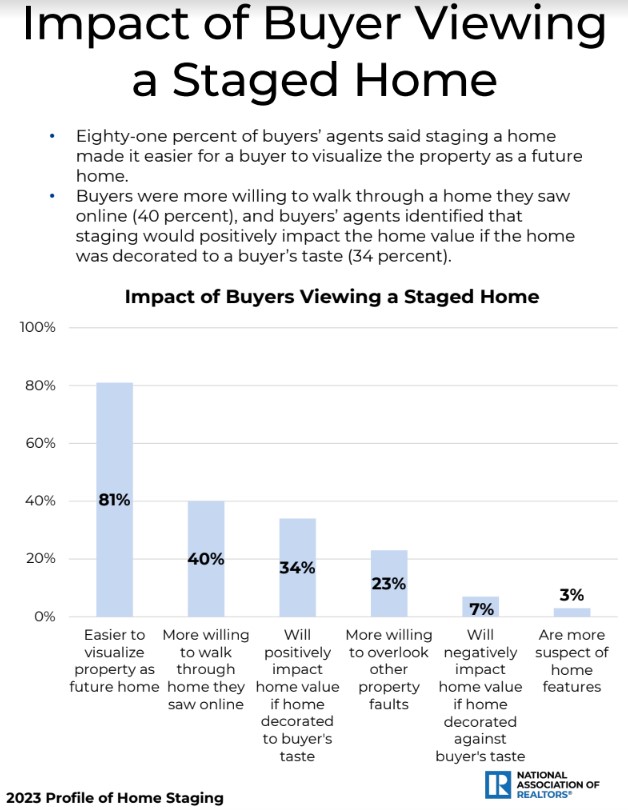 _______________________________________________________________________________________________________________________________
There are two good reasons to do staging:
1) To ensure the online photos catch the buyer's eye, and
2) Once they arrive, the staging helps to remove any visual distractions and keep the focus on the positives.
We've yet to understand the full impacts of the 2020 pandemic on the Beacon Hill real estate market, but one thing that is certain is that more home buyers are viewing homes online. They're clicking through dozens of Beacon Hill photos and sometimes taking virtual tours before, or sometimes instead of, touring in person.
This means home staging is more important than ever in 2020. Photographs of an empty home typically do not look as good online, and even in 3D virtual tours, furnishings in the room help the buyer to grasp the dimensions and potential functions of the space. Even that being said, staging isn't the best choice for every home. I'll explain more as we go.
The positive outcomes of home staging have been well researched. First, we go to a  study by Home Staging Resource, an industry association. They found that among the 4,200 homes they surveyed:
40% of staged homes sold for more than a comparable unstaged home in the same neighborhood. 
Also note, the higher the asking price, the more the Boston condo buyer will expect the home to be staged for marketing.
NAR Real Estate Survey
Next, let's look at the National Association of Realtors' 2019 research on home staging. By surveying over 2,000 real estate agents across the country, they obtained some interesting results:
40% of buyers' agents state that home staging affects buyers' view of the home. Staging a home sets off nice architectural features while distracting from bad ones, and allows buyers to "step into" the home and imagine living there. 
Nearly half of sellers' agents recommend cleaning and decluttering to their clients, but only 28% of agents actually recommend that the home be staged prior to listing.
Real estate reality TV shows are a trending influence among buyers in 2019 and will be in 2020 — One-fifth of buyers' agents surveyed reported that their clients were disappointed when viewing homes because they weren't staged as well as they expected based on shows like Property Brothers.
Beacon Hill Real Estate and the Bottom Line
Let's face it, good stagging always shows off space and floor plan layout of a Beacon Hill condo. Things like color, smell, organization, and layout are all the influencing factors that can allow a buyer to feel comfortable and connect with space.  A well-stagged unit will always show better, and as a result add considerable value in the eyes of a buyer.

Sorry we are experiencing system issues. Please try again.

Click here back to Boston Real Estate Home Search
Ford Realty – Boston Real Estate Google Reviews 2019 and 2020
Click to view The Most Recent Beacon Hill Condo Sales Data Reports