Loading...
Let's take a moment to discuss the Boston condo for sale inventory. Boston condo buyers who worry that their money doesn't get them much these days will be bummed to hear that it's probably not going to change.
The changes in the market forces are conspiring together to create less inventory, and a couple of big blows this year could really drive down the number of Boston condos for sale in 2023 if what other brokers are telling me comes true,
Why Boston condo sellers may hold off in selling
Having to pack everything up.
The difficulty of finding a suitable replacement home.
Paying capital-gains tax.
Have to leave town to make it worth it
Added to the list this year:
Getting a higher mortgage rate.
Recession worries
We know that over 80% of the existing mortgages have a rate that's lower than what you can get today. Even if you could sell your home for top dollar, the thought of paying a higher interest rate is enough to stop potential sellers in their tracks.
But this one can put a nail into the coffin.
Once sellers get the feeling that the market has cooled off and they might not be able to sell their home for their fantasy price, then it is WAY TOO EASY for them to suspend all thoughts of selling, and decide to wait until "the market gets better".
The Fed Chairman thinks that raising rates will cause home prices to come down, but he didn't talk to any homeowners about it. It's only going to continue the trend of fewer homes coming to market, and keep pricing high.
The 2023 Selling Season could be an all-time dud, just because there will be so few homes available.
Another point of view is below…
___________________________________________________________________________________________________________________________
Boston condo inventory is finally on the rise as we approach the Fall Boston condo sale season.
Boston housing inventory
In this episode, Byron & Nicole discuss the recent rise in available listings hitting the housing market.
____________________________________________________________________________________________________________________________
Boston housing inventory
There will be a few more newly built Boston condos for sale added to this year's total but the homedemic continues – without additional inventory, the market will struggle to pick up momentum. The intensity of the fight over the quality of homes could increase while other buyers have a hard time keeping their chops up and become disinterested.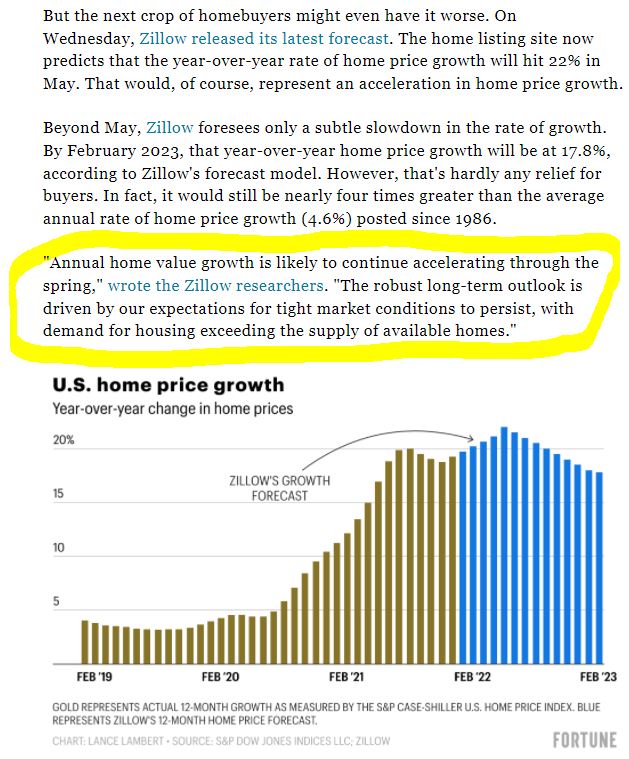 Loading...
Residential real estate sellers have a great opportunity this season as buyer demand still heavily outweighs the current supply of homes for sale. According to the National Association of Realtors (NAR), today's housing inventory sits at only a 2.6-month supply. To put that into perspective, a neutral market typically features a 6-month supply. That places today's market firmly in the sellers' market category.
That same NAR data also shows today's inventory of single-family homes is trailing behind the level we saw last year (see graph below):
Because of the ongoing real estate supply challenges, buyers can feel like they're wandering across a vast, empty desert when searching for their next home. That means your house could provide an oasis for buyers thirsty for options – and it could increase the chances of buyers entering a bidding war for your home.
The latest Realtors Confidence Index Survey from NAR shows houses are receiving an average of 3.8 offers. A multiple-offer scenario lets you select the best offer and gives you incredible leverage when you sell this fall.
Boston condo buyers today are looking for relief as they wander today's inventory desert. Listing your Boson home this fall – before more options appear – gives your house the best chance to be noticed by multiple buyers. Let's connect today so your house can stand out as the oasis it truly is.
Loading...
________________________________________________________________________________________________________________________________________
Could long-term housing fall in the near future. Watch this video and find out why.
____________________________________________________________________________________________________________________________
Loading...
Downtown Boston condo and Home prices have surged in most markets across the country. What should investors do?
The problem with giving a good answer is that there aren't any good reasons why prices are higher. It's a pandemic phenomenon that's unrelated to ordinary economic factors – and therefore we don't know how it will develop.
One thing we do know is that there isn't a great surge of pent-up demand. Last year 5.5 million homes were sold, just a few hundred thousand more than in previous years; this year it's likely to be close to 6 million, well within the normal range. 8 million homes changed hands the last time home prices rose across the board, in 2007, when the big bust in real estate was just around the corner.
I think it is most likely that the biggest cause is tight supply. During a pandemic that also imperils their finances, many people just don't want to sell their home and move. The few homes available start a bidding war, sharply higher prices tempt more sellers – and all of a sudden the momentum of upward prices takes over.
The problem with all these scenarios, including mine, is that there's no hard evidence to back them up. So we don't know what will happen next. I think the surge in prices will fade fairly soon – but I don't know when. Booms have a life of their own.
In real estate the tail wags the dog – only one out of every 200 homes is sold in any month, but from that one sale we think we know what all the others are worth.
Loading...
________________________________________________________________________________________________________________________________________________________________________________________________________________________________________
Loading...
Boston housing inventory
July brought some good news for first-time homebuyers. New listings grew as smaller, more affordable homes hit the market.
Realtor.com's July monthly housing report found new listings grew for the fourth month in a row, and those listings included a higher number of smaller homes. Homes for sale nationally dropped 33.5% year over year last month, and while inventory is still lower than it was a year ago, the report found the rate of decline is slowing.
Realtor.com chief economist Danielle Hale says July's housing trends show the market is starting to reflect seasonal patterns of years past, even as the number of new listings grew higher than normal this summer.
"This is shifting the housing market balance in a more buyer-friendly direction, but buyers may not see as much price moderation as suggested by the national trend because it's partly attributed to a shift toward smaller homes for sale," Hale said in a press release. "Still, if these changing inventory dynamics continue, we could see a wave of real estate activity heading into the latter part of the year."
New listings are continuing to surge as summer continues, while inventory is declining. More sellers entered the market in July, as inventory increased 6.5% year over year, higher than June's 5.5% increase from 2020. While newly listed homes usually decline from June to July, this year, they remained steady down just 0.6% from June, the report found.
In July, these newly listed homes were smaller in size than in 2020, helping first-time homebuyers looking for something within their price range.
According to the report, the share of single-family homes between 750 and 1,750 square feet increased from 30.2% in July 2020 to 36.3% last month. Inventory of 3,000- to 6,000-square-foot homes decreased from 24.2% to 20.1%
New listings on average grew 11.1% year over year nationally, and more than half of the country's 50 largest cities posted double-digit gains. Regionally, the largest increases were seen in the Midwest and West, where listings grew 19.8% and 11.3% respectively.
In Boston, new listings were actually down 10.7% in July.
Home prices held steady in July, due to the addition of more affordable homes to the market. The median list price of a home in July was $385,000, an increase of 10.3% year over year. As a benchmark, a 2,000 square-foot single-family home was up 18.6% year over year in July.
In July, Boston's median list price grew just 0.6% year over year to $679,000.
Almost half of the country's largest markets had lower median list prices in July compared to a year earlier, again attributed to more affordable options.
Loading...
_______________________________________________________________________________________________________________________________________________________________________________________________
A year after COVID put a stronghold on housing inventory, a recent surge in new listings may mean the inventory crunch homebuyers have been dealing with for months may be showing signs of easing.
With the seasonal rise in new listings, for-sale inventory fell only 1.1% month over month, a marked improvement after months of drops, according to Zillow's Monthly Market Report. That monthly decline was the smallest since last July and is due to inventory rising 30% from late February to late March, signaling a more traditional pattern of sellers listing their homes in the spring.
"March often sees a boost in inventory, and then return to some seasonal norms is a positive sign that supply is beginning to catch up with demand," said Zillow economist Treh Manhertz in a press release. "With home values skyrocketing, vaccination rates rising and employees getting long-term guidance on where they can work, we expect an increasing number of homeowners to join the market and list in the coming months. That will come as welcome news to home shoppers who are seeing bidding wars and homes plucked from the market weeks faster than usual."
In March, home values rose a record 1.2% month over month to $276,717, according to the report, the largest monthly rise in Zillow records since 1996 and jumping almost $3,200 in value from February to March. Annual appreciation also had its largest jump in 15 years, rising 10.6%.
According to the release, Zillow economists expect 6.4 million homes to sell this year, an increase of 13.5% from 2020 and the strongest since 2006. They also expect home values to increase by 10.4% over the next 12 months.
The fastest monthly home value growth rates were in Austin, Texas at 2.4%, Phoenix, Arizona at 2.4%, and Riverside, California, at 1.9%, the report found. The slowest growth was seen in San Jose, California (0.05%), San Francisco, California (0.6%), and Orlando, Florida (0.7%). Boston's home values grew 1%
Additionally, March saw growth in rents nationwide up 0.9% over February, the largest monthly increase since 2014. Boston rents remain some of the lowest at -5.2%
Click on Boston real estate inventory chart to enhance.
Housing inventory in Boston, which is typically highest in the spring/summer and lowest in the fall/winter, peaked at 45,412 in June 2006. The lowest housing inventory level seen was 19,327 in January 2011.
Contact me to set up an appointment to start your Boston condo-buying process.
Loading...
Back to homepage Boston condos
SEARCH BOSTON CONDOS FOR SALE AND RENT
For more information please contact one of our on-call agents at 617-595-3712.
Loading...
Click to View Google Review
Updated: Boston Real Estate 2021