Loading...
Can social media impact the Boston condo market? The answer is a resounding yes.
This is the first time that social media has had the chance to influence the real estate market, and as you can guess, it isn't pretty. There are no guardrails or qualifying of the author's opinion, and as a result, people get away with saying whatever they want.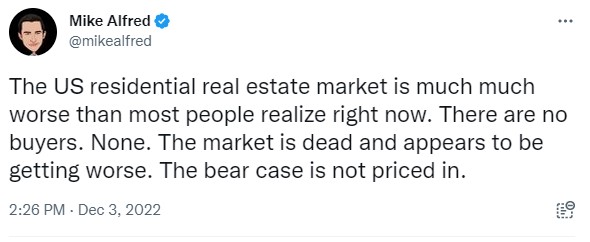 Source: Twitter
Logically, the conscious mind will remember that the real estate market is local, and that you can't believe what you read from strangers on Twitter or on the internet who might be from California. However, if you listen to friends and family, and they have been influenced by social media, it can still play a role in your decision-making process.
It's why we will likely get off to a slow start in 2023 – people won't believe it, until they see it. Plus, if they don't see it by the end of March or April, then they might even give up prematurely both Boston condo buyers and sellers.