The Boston Globe ran a story yesterday about the Ladder District, which is an ill-defined neighborhood near "Midtown" and "The Financial District". You or I might also know it by its other name, "Downtown Crossing".
The residential condos that already exist in the area are mostly in converted office or light-manufacturing buildings, making the layouts funky and unique.
The location is not suitable for everyone, however. Not necessarily the prettiest neighborhood or one with lots of amenities (well, after 7:00 PM, I mean).
Still, obviously, you are within walking distance to just about everything. To the financial district, for work, to the State House, to protest, to the Boston Common, and the Back Bay.
Properties for sale are not cheap.
This 968 square foot loft is on for $489,000. It's located on Washington Street. That's the lowest-priced property, right now, and, as you can see, not a lot of character.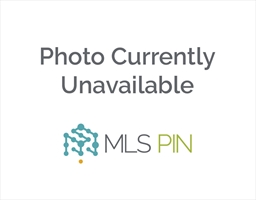 Then, there's these new condo conversions on Winter Street. Luxury, high-end finishes, in large units, with separate bedrooms. A 1465 square foot unit will cost you $729,000.
Then, at the very top end, there's this unit – on Chauncy Street, in a converted electrical station, it's obviously very dramatic. It's over 2900 square feet, on for $1,395,000.
The Globe article mentions some new developments on the way. I'm looking forward to the Millennium Partners project, which will bring brand new condos to the parking lot across the street from the old Paramount Theater (which is being renovated by Emerson College).
Oh, and don't forget that they're constructing 50 new condos where the Littlest Bar used to be.
Oh, progress.
More information: The Ladder District is looking up – By Tina Cassidy, The Boston Globe
Contact me to find or to set up an appointment to start your Boston condo buying process.
SEARCH BOSTON CONDOS FOR SALE
For more information please contact one of our on-call agents at 617-595-3712.
Updated: January 2018