We went to two open houses today. Both properties were in Brookline, and both were in multi-unit buildings. That was about all that they had in common.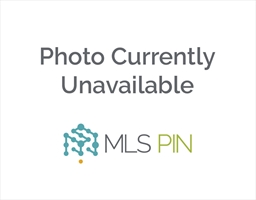 The first property we visited was at 910 Beacon Street. This is the property that was profiled in yesterday's Boston Herald. The building is on the border of Brookline & Boston (it is legally a Boston address).
There are seven units in the building; unit #6 is under agreement and the rest are available, including a one-bedroom, first-floor unit, priced at $449,900 and a two-bedroom, penthouse unit, priced at $799,900.
Each home features hardwood floors (carpeting in the bedrooms), gourmet kitchens with maple cabinets, granite countertops and stainless steel appliances (GE fridge, KitchenAid everthing else), central air conditioning, in-unit laundry hook-up, and deeded storage space in the basement. There are three parking spaces available, one for $29,900 (compact car) and two for $34,900.
What we liked:
The building fits in nicely with the neighborhood. The property is right across the street from the St Mary's MBTA Green line stop, on the C line, in case you don't have a car.
There is only one unit per floor, which is great for privacy. Even better, the elevator stops on each floor, with private access to your unit/floor by key. The kitchen is very spacious and the living room is of fine size, with a bit of room off to the side for a dining room table or work-area. There is a Juliet-balcony off the living room in the second floor and penthouse units.
The bedrooms are fair-sized. There are two bathrooms in the two-bedroom units; one has a shower (very nicely tiled) and the other a shower and tub.
There is direct-access parking, for sale, behind the building.
What we didn't like:
Basically, the price. The two-bedroom units are spacious – 1260 square feet (1060 for the penthouse, due to its different configuration), but you might be disappointed at what you get for $729,900 to $799,900. That price is a Back Bay price, yet it's a Fenway address. The neighborhood, in Audubon Circle, is kind of cold, not much going on, even though there's a Chinese food place two doors down, a Johnnie's Fresh Market, for food shopping, and a Dunkin' Donuts. And, you can walk most places, including Boston University and Fenway Park.
The one-bedroom unit is too small for two people, most likely. The living room is very narrow. The bedroom, in the back, is dark, and is slightly below street-level, so anyone parking behind the building will be pulling in and flashing their headlights into your face every night. It would make a good investment property for someone, I think.
The carpeting is nice, but some would probably prefer hardwoods throughout. The penthouse has private access to the roof-deck, so no outdoor space for anyone else.
The open house was hosted by Jason Bordas, of The Copley Group Realty. You can find out more about the property, including Jason's contact information, at www.910Beacon.com.

We then traveled over to 1600 Beacon Street, in Washington Square. It is also on the Green line, on the C line. Washington Square is about halfway between Coolidge Corner and Cleveland Circle. There is a great mixture of shops and restaurants (and temples) in the neighborhood, most independently owned.
The property is a condo-conversion; it was built in 1960. There are 125 units in the building; 38 are on the market right now. The remainder will come on, as renters end their leases, up to a year from now.
The totally renovated units will offer kitchens with granite countertops and stainless steel appliances, and new hardwood floors.
All common areas will be updated. The outside will offer a new aluminum clad entry way, grand European lobby with concierge station, infused glass, and maple paneling.
A renovated studio will cost in the low $300,000's for a 557 square foot unit. One-bedrooms are almost all in the mid-$300,000's range. For example, there is a one-bedroom, 748 square foot unit, on the tenth floor going, for $370,000.
The two-bedroom model unit we saw had two complete baths (second with shower). There are a good amount of two-bedrooms available in the mid-$400,000's range, and some in the low $500,000's, depending on location. Most are in the 950 square foot range.
There will be a large, landscaped, common backyard, where there used to be a pool (with private cabanas!).
Direct, covered parking is available beneath the building, for $45,000 per space.
What we liked:
Just about everything, starting with price, size, and location.
The model unit looked great, and not just because of all the fancy furniture. They put in new kitchens, and the cabinetry is nice. There was a nice breakfast bar. The living room was good-sized. The second bedroom was big enough for an office (or a roommate). The master bedroom was large. The model unit is a corner unit, and the best in the building – you get incredible amounts of sunlight, and a great unobstructed view off the front and to the west.
(There is even a ZipCar located right beside the building!)

What we didn't like:
The building is ugly as sin, from the outside. It is extremely plain. They have better looking buildings outside St. Petersburg, USSR.
Actually, it isn't that bad. The brick facade is in good shape, at least, and the developer will be completely redoing the front entrance.
The bathrooms are serviceable, but not much better than that. The bathtub is tiled, but there wasn't much done to update the sink, toilet or vanity. They appear to be offering a granite upgrade (the sink is very small). You might want/need to put some money into the baths, if you plan on staying for more than a couple years.
There is no private laundry; there is a common laundry room, downstairs. They are thinking about offering to put laundry plumbing in some of the units, but I wouldn't expect that to happen.
The building is large, so you lose some intimacy. And, the hallways are long. Bright, but long, and the stairwells on either side look like they were built for a high school.
I would move to this building, in a second, because of price and location.
Bill Re and Luan White of Coldwell Banker Residential Brokerage are the sales agents. They have a website, www.washingtononthesquare.com, but there's not much there, beyond a front, splash-page. Bill's contact information is listed, there.
** I also didn't like the fact that, due to the condo conversion, some of the elderly residents will be displaced. Put that on your conscience.
Contact me to find to set up an appointment to start your Boston condo buying process.
SEARCH BOSTON CONDOS FOR SALE
For more information please contact one of our on-call agents at 617-595-3712.