Helping your kids buy a Boston condo for sale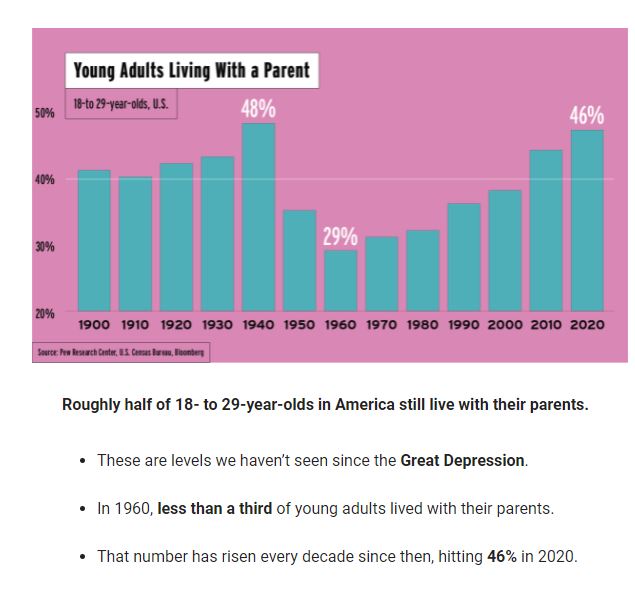 One of the primary questions? How are the kids going to be able to buy a Boston condo for sale?
If prices just stay at this level, it will be near impossible for local kids to save the down payment and afford the monthly nut when starter condos in Back Bay, Beacon Hill and Boston Seaport are selling for around $1,200,000.
Plus, there is the incentive now for seniors to hang onto the family homestead and then let one of the kids live there so they can keep the old property-tax basis. For kids who never left, they will live in the same home their whole life!
But if you have more than one kid, then what? It used to mean selling the family homestead and dividing up the loot, but today's heirs probably own their current home too. Tomorrow's heirs? Not so sure, which means more homes will stay in the family when the parents die, and fewer homes will be coming to market.
The tight Boston condo for sale inventory could get worse.
Because the majority of homes being purchased today are 'forever' homes and will be owner-occupied for generations, it narrows down the list of probable sellers to those who have owned their home for longer than 12 years, AND are selling for one of the Big Three reasons (death, divorce, and job transfer).
And the baby boomers are going to decide the outcome.
Baby boomers are:
Still relatively young, and living longer than ever.
Aging-in-Place, rather than pay the imposing tax penalty for selling before you die.
Hoping a kid will inherit the house and live in it.
There may be a boomer-liquidation surge in the future, but it will be at least 5-10 years before it could happen on a larger scale. In the meantime, seniors will live comfortably in their old family homesteads, and probably be joined by as many kids as can fit.
The seniors who do move will be from these categories:
Those buying a one-story house.
Those buying a multi-gen house so kids can help with senior care.
Those moving to assisted living.
Those who will rent, at least for now.
Some may have to move out-of-town, but at least their pockets will be full of cash.
Once they take care of themselves, boomers are going to focus on their kids – many of whom are still hanging around the house!
It means the entry-level markets will be full of younger buyers backed by affluent parents and grandparents – and they are loaded. There is also the multi-gen buyers who are looking for larger homes that will suit the whole family – or they will buy the one-story home for the folks, and then leave the old house for the kids.
There really should be an extra premium available for those home types when they sell, given the demand. If you are going to sell one of those (entry-level, multi-gen, or one-story), then list your home with me, and I'll make sure you get all you deserve!
Updated: Boston Real Estate Blog 2022
Loading...
Young adults who moved back in with their parents may have been expected to move out again once the COVID-19 pandemic eases, but it's becoming apparent that many are likely to want to stay at mom's and dad's even longer than that.
It's a trend that has big implications for housing. Last year it was reported by the Pew Research Center that 52% of Americans aged between 18 and 29 years old were living with their parents, the highest percentage since the Great Depression in the 1930s. Many of those people moved back home thinking it was only going to be temporary, for a few months at the most. But now, more than a year later, most are still at home.
Now, even as vaccinations begin to role out, hopefully signaling an end to the pandemic, not everyone is eager to move out again as soon as they can. Some younger adults say they now prefer to live closer to home, while others are jumping into the growing multigenerational home trend. Indeed, data from the National Association of Realtors shows that 16% of buyers in 2020 purchased a multigenerational home, versus just 11% in 2019.
Helping your kids buy a Boston condo for sale
Boston real estate prices that have been rising faster than wages, combined with burdensome levels of student debt, are fueling this trend. Moreover, helping with your child's Beacon Hill condo ownership in the here-and-now can transform a child's financial life, rather than waiting to bequeath money down the line.
Whether you are the Bank of Mom and Dad or the adult child eager to buy, a successful intra-family deal requires careful consideration of the various options:
OK, parents, it is hereby stipulated that you, of course, want to help your child buy a Boston condo for sale. Now the hard question: Can you cope with the long-term ramifications?
A $10,000 gift you make at age 65 would be worth more than $26,000 at age 85 if it kept growing at a 5% annualized rate. A $50,000 housing stake today would be worth more than $130,000 at age 85. If you have any inkling you could use that extra cushion in retirement, you probably shouldn't be gifting money today. You could consider making it a loan – more on this below – but also keep in mind that if you intend to pull the money out of a traditional 401(k) or IRA, you not only will owe taxes, but a large withdrawal could bump you into a higher tax bracket for the year.
Help them save for a down payment. According to the Pew Research Center, about 15% of today's millennials are living at home, nearly double the rate when their parents were in their 20s and 30s. Making it a financial free ride does nothing to help your child build adulting muscles. If they're focused on paying off student loans, great. But if they have ample cash flow and want to eventually buy a Back Bay condo, now's the time they should start to save. You should insist that they set up a separate savings account and have automatic monthly deposits zapped into it from their checking account. A $500 monthly contribution is a down payment fund of more than $6,000 in just one year. That can be more than enough to qualify for a low down payment mortgage in many regions of the U.S.
Sorry we are experiencing system issues. Please try again.
Loading...
Back to Boston condos for sale homepage