Loading...
During the pandemic, many people distanced themselves from their loved ones for health reasons. Grandparents were told to stay away from their grandkids, especially as schools started to open. That's because it would have been risky to visit with their grandchildren who may have gotten sick from school.
Now that the pandemic has passed, many grandparents want more than ever to be near their grandchildren again to make up for that lost time. But how are they getting that "Grandparent Wish?" The data tells us many are moving to make sure they're getting more quality time.
Recent data from the National Association of Realtors (NAR) shows people between the ages of 55 and 74 are moving farther (more than 100 miles) than any other age group (see graph below):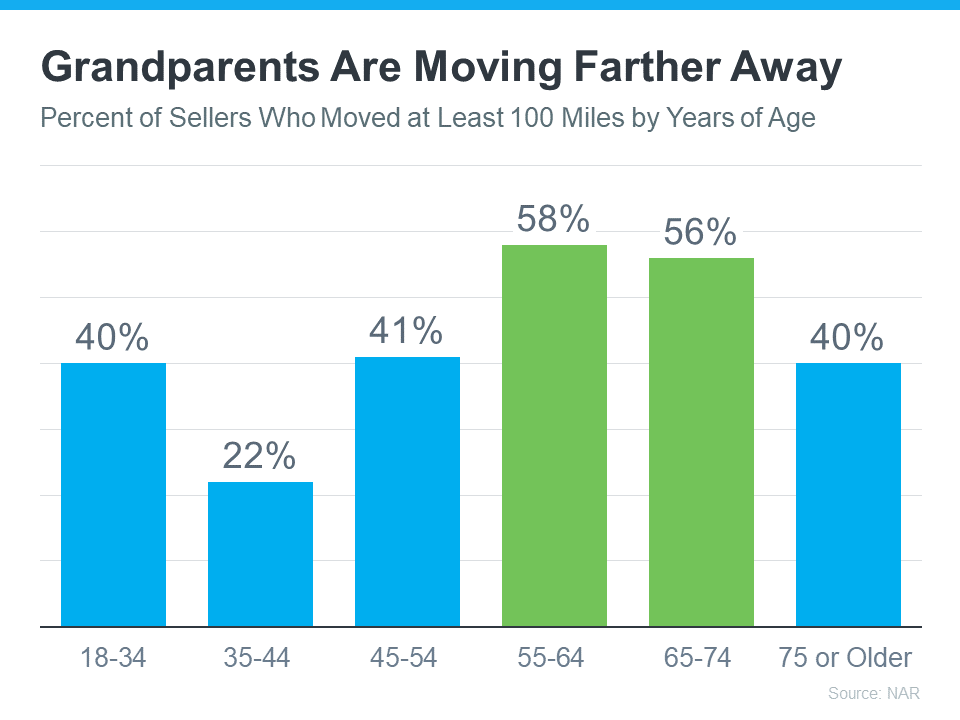 The average age of grandparents in the U.S. is 67 years. The logical leap is that at least some of the people who are moving the furthest are grandparents. But what's causing them to move so far?
The same report from NAR shows the top reason people move is to be closer to loved ones (see graph below):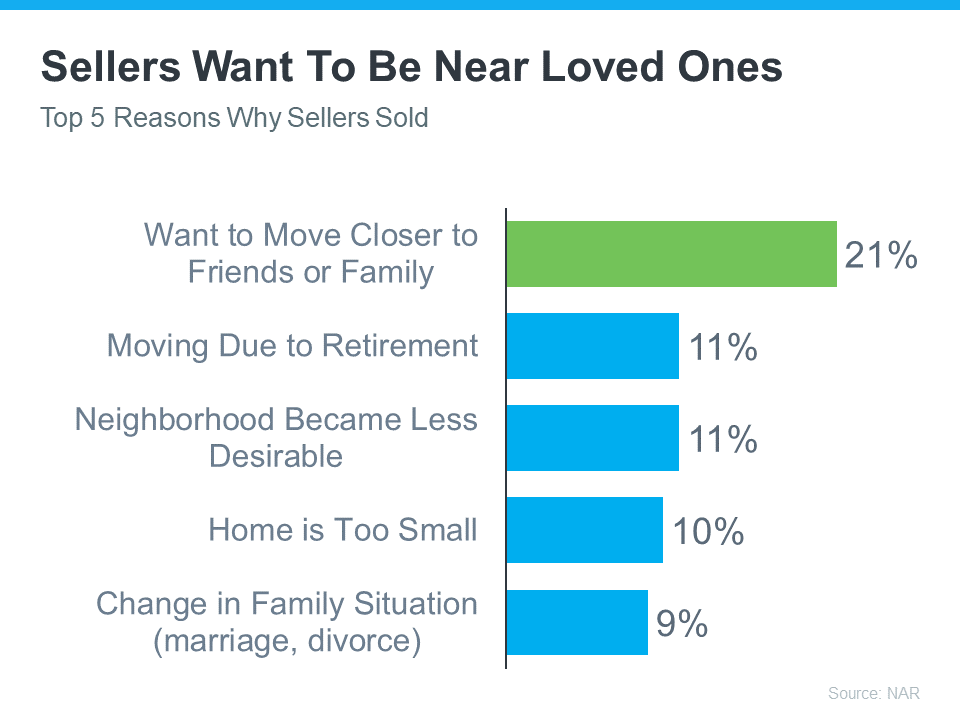 Based on this data, it's fair to say many grandparents are getting their wish of more quality time with their grandchildren by moving to be closer to them. And after experiencing isolation and loneliness during the COVID pandemic, that's an especially good thing.
If you're a grandparent, you know how important your grandchildren are. And you may be willing to sell and move just to be closer by. As Vance Cariaga, a journalist at Go Bank Rates, explains:
"Never underestimate the power of grandchildren – especially when it comes to lifestyle and financial decisions. Recent data shows that many baby boomers are relocating further away from home than they used to so they can be closer to their grandbabies."
The data shows grandparents are moving further to be near their grandchildren. If you have grandchildren of your own, maybe you can relate. When you decide it's time to be closer to your loved ones, let's connect.
Updated: Boston condos for sale website 2023
_______________________________________________________________________________________________________________________________________
Many years ago, when I started writing for the Boston Real Estate Blog, I asked my mentor how can I come up with then ideas to write about, he told me, "Write about what happened to you that day, or the evening before."
Based on that recommendation, lets give it try. Presently I'm working with a senior looking for a Beacon Hill or Back Bay condo for sale.
I have had many clients over the years who are 70 or older. I think my oldest client was in her early 90's.  There is no one size fits all housing solution for people who are over 65. It mostly depends upon what kind of a lifestyle the person has or wants.
Health and money weigh into the equation too.  I have worked with a few people who are blind or almost blind. Some seniors like to jog and others don't want a Back Bay or Boston high-rise condo where there are stairs to climb.
Some of my older clients have downsized while others have purchased larger homes. Sometimes it takes a larger house to meet the needs of a few generations.
Listening is the most important skill for working with seniors. It is best not to make any assumptions about the size, and style of a house a person might want.
Click here to view Google Ford Realty Reviews