Loading...
A Boston Real Estate Story about Charles Clark. Can this happen to you?
Charles Clark moved to Boston's South End when he was a young musician, just getting by. Forty years later, he lives in the same historic brownstone, even as rising wealth has pushed many people out of the neighborhood.
He's stayed thanks to a nonprofit that's kept a few hundred apartments like his affordable. Tenants' Development Corp. is one of the oldest groups of its kind in the nation, protecting the rights of renters — many of them families of color and seniors.
But now, TDC and its residents are facing the fight of their lives, as a Denver-based investment firm battles for control of 36 of the nonprofit's properties. It's a tactic Alden Torch Financial and firms like it are using to squeeze extra profits out of the federal government's chief program for backing low-income housing, according to court cases in multiple states and interviews with more than 20 housing and legal specialists.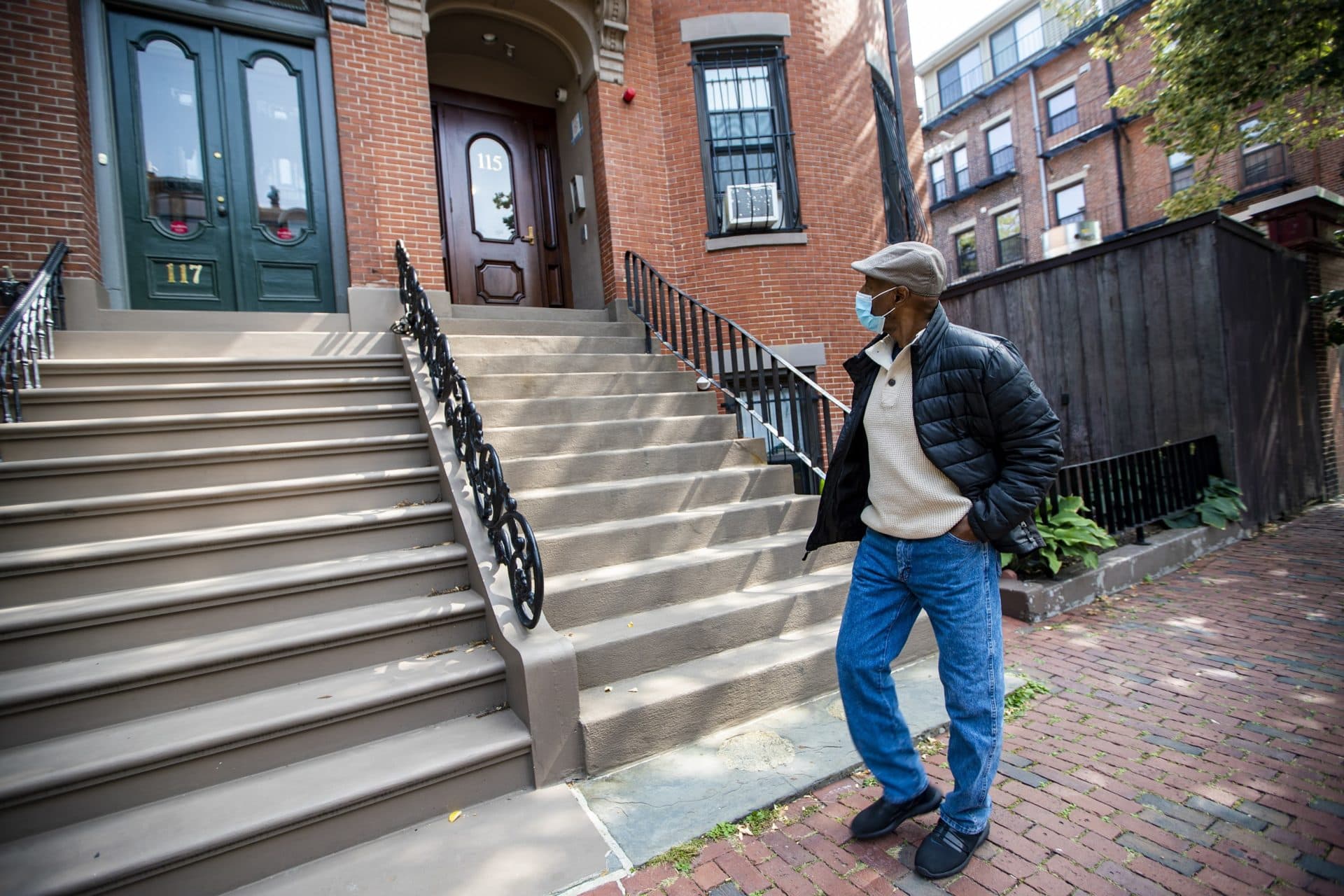 "They wanted us to sell the units — put them on the market, so that they could reap a lot more money than what they were entitled to," Clark said of Alden Torch. "I'm appalled, and I'm upset about how they're handling it."
TDC officials never imagined this scenario when they tapped into the federal Low-Income Housing Tax Credit program back in 2003, to renovate their buildings. Under these deals, a nonprofit forms a partnership with an investor (often a large bank) that provides funding in exchange for tax breaks. At the end of 15 years, the nonprofit generally gets to buy out the investor's stake, taking ownership of the property for well below market value.
Get exclusive reports and special projects from the WBUR investigative team in your inbox. Sign up now.
At least that was Congress's intent, housing specialists say — keeping properties affordable for the long-term and in community hands. But the game has changed in recent years, as some project funders began selling off their partnership interests to investment firms with more aggressive profit motives. And those firms are demanding bigger payouts to exit the deals.
This shadowy secondary market is unregulated at the federal level and in nearly every state, a WBUR investigation has found, and it's wreaking havoc in an $8 billion-a-year program funded by taxpayers.
"Honestly, I think it's a national crisis," said David Goldstein, a lawyer representing a Brooklyn, N.Y., housing group that's fending off one such property challenge from a Wall Street giant. "This is a really serious problem and affordable housing is going to be potentially threatened, especially for places like Boston, New York, and Los Angeles."
This new breed of investors is challenging housing groups in cities where real estate values have soared. The firms are looking to wrest cash and control away from local nonprofits and developers, lawsuits show, or attempting to oust managers from partnerships. And in some cases, they are forcing the sale of low-income housing to maximize their profits — as they have tried to do in Boston.
"They wanted us to sell the units — put them on the market, so that they could reap a lot more money than what they were entitled to."

CHARLES CLARK
If investors are successful and properties are sold on the open market, the risk is that new owners could eventually abandon the affordable housing mission, charge higher rents or convert apartments to expensive condos. It's a risk that looms on the horizon for thousands of residents in Massachusetts and across the country.
With a lack of federal or state oversight, these feuds are largely being decided in courts, where conflicting rulings on contract language only add to the confusion. In the past few years:
A senior housing group in Seattle was forced to sell 10 properties for about $250 million. The majority of the money went to Alden Torch and other investors.

An Opa-locka, Fla., nonprofit has spent $1.5 million fighting to keep a low-income property after Bank of America sold its interest to a new investor that pushed to sell.

A nonprofit was blocked from buying a low-income property in Pontiac, Mich., and preserving the housing for seniors, when it was sued by SunAmerica in federal court. The case is under appeal.
Click to View Google Reviews
Loading...