Boston condos for sale: Mortgage rate ride of 2023
Loading...
If you're in the market for a Boston condo for sale in 2023, you've must have noticed the mortgage rate ride in the last 12 months. The graph below shows how mortgage rate hikes impact your purchasing power in buying a Boston condo.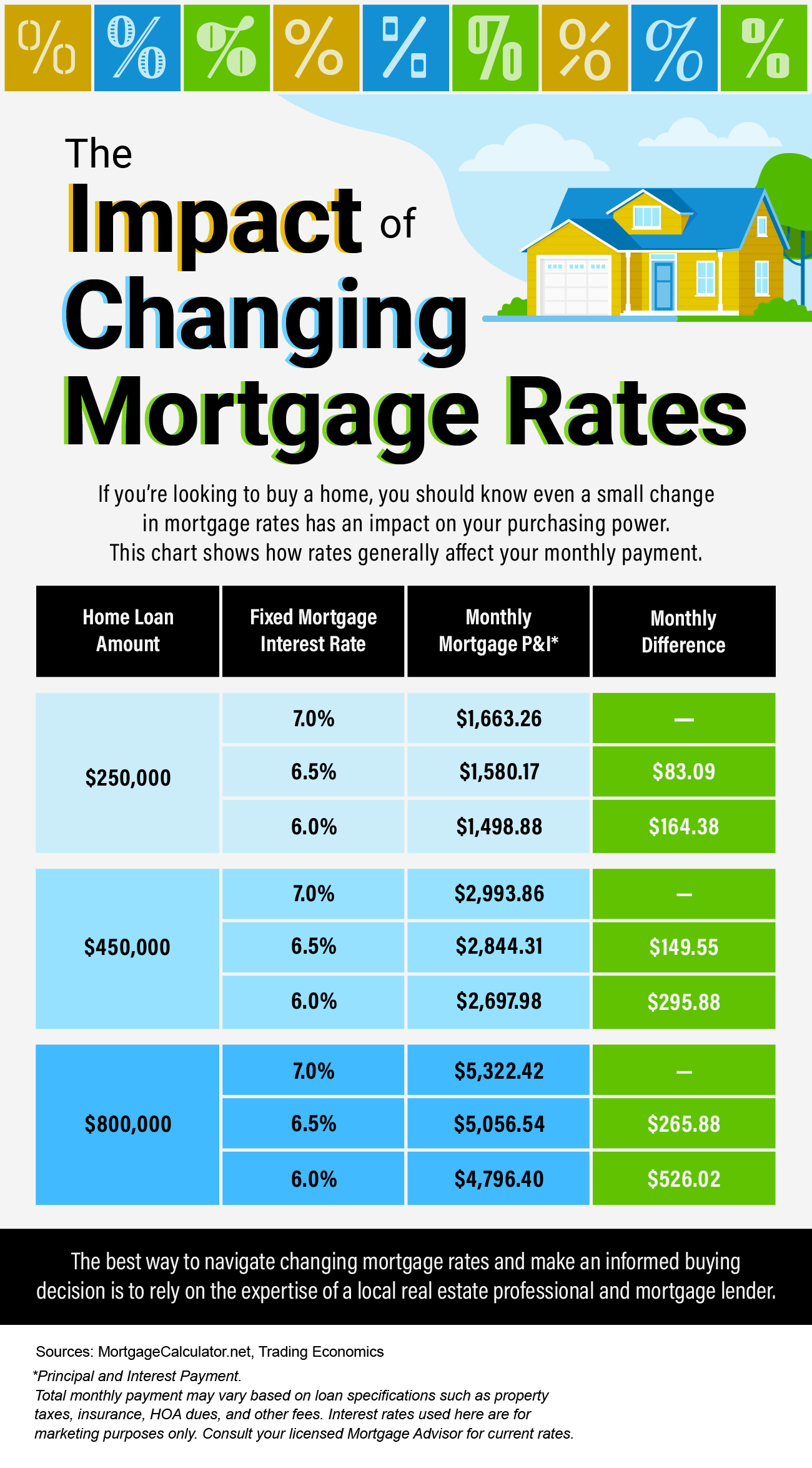 Boston Real Estate Blog Updated in 2023
__________________________________________________________________________________________________________________________________________
The mortgage industry had a banner year. Loan originations for 2020 were expected to reach nearly $3.6 trillion, second only to 2003's all-time high of $3.8 trillion, according to the Mortgage Bankers Association's December forecast. Refinances fueled the boom as many lenders struggled to keep up with a barrage of homeowners taking advantage of record low rates.
Let's face it: we're not made of money! That's why the ability to borrow cash in the Boston downtown real estate market is a crucial aspect of buying and selling Boston condos for sale
Most people borrow that cash with a mortgage, and every mortgage comes with an interest rate. Mortgage rates have been in the news recently: First they were falling to historic lows, then we started seeing headlines about a "surge". When that happens, those of us in the real estate business start looking at how the changing mortgage rate will affect Boston condo for sale prices, buyer activity, and seller confidence. Most important, will mortgage rates go up or down in 2018 and at the start of 2019, and how will this affect the Boston midtown condo market.
Mortgage rates and the real estate market are connected in a number of ways, and with all of the acronyms, percentages and types of mortgages out there, it can get very confusing very quickly. That's probably why most Beacon Hill condo buyers I meet in my Beacon Hill real estate office don't understand all of the dynamics. But they should try — in real estate, timing is everything. In this post, we'll delve into what the experts are predicting will happen to mortgage rates and buying power in the new year. Then we'll apply it to the local market so that you can better understand how mortgage rates influence Boston condos for sale whether you're buying or selling a home this year.
Simple fact about mortgage rates: They go up and down. And, when mortgage rates go up, typically, the real estate market slows down a bit. That's because mortgage rates directly impact what a buyer can afford to pay for a Boston condo for sale. A higher mortgage rates means buyers are paying more interest. If your lender is charging you more interest, it takes a bigger chunk of your available income, meaning you'll have less to put toward the home itself. That's why real estate agents monitor mortgage rates — and develop close relationships with local lenders to help insure their clients are getting the best deal possible.
Technically, any lender can set any interest rate they like, and rates will always vary based on the length of the loan, the amount, the borrower's credit score, etc. So how do we get a picture overall of what mortgage rates are doing?
Most analysts look at the Federal Housing Administration's mortgage rate as a baseline. Specifically, they monitor the average rate for Freddie Mac's 30-year mortgage, a common type of mortgage. When I say "average mortgage rate" in this article, that's the one I'm referring to.
Lately, there have brought a fair amount of excitement to the mortgage rate world. The average mortgage rate had generally been fluctuating up and down.
If you looked at the news about mortgage rates in the last couple of days they have risen
What caused this rise? Many factors influence the mortgage rates, but most analysts said that it was either an investor reaction to the election, or the mortgage industry was raising rates in anticipation of a Federal Reserve rate hike, or some combination of both.
It's hard to point to a specific point where rates are "too high". In fact, it's the job of the Federal Reserve to try to balance mortgage rates and buyer activity. When we're seeing a hot housing market like we have in downtown Boston right now, the natural reaction would be to increase rates and slow down that activity. If activity dies down, like it did during the housing market crash of '09, it makes sense to lower rates (which is exactly what the Federal Reserve did). Now, no one expects that type of crash again, anytime soon.
It's not a perfect system, and there may be a delay of months or even years before mortgage rates move in the direction they "should". With an increase in mortgage rates, not only do buyers think to themselves "I should wait to buy a home until they go down a bit," but sellers also tend to wait to put their home on the market. 
Right now, it would be hard for mortgage rates to be much lower, and as we saw in the last couple of months, any kind of shift in the political or economic climate is liable to send them climbing again. It might not be this year or next, but what we do know is that with interest rates at 3% or below, many buyers are not seeing the barriers to entry that they had five years ago, and they're jumping on the Boston Beacon Hill condo market! So what are you waiting for? Call the number one real estate team in downtown Boston condo team and let's talk.
Loading...