Loading...
Boston: The future of the 30-year fixed-rate mortgage
What are Boston condo buyers biggest concerns?
The biggest concerns that I hear from potential Boston condo buyers as we enter the Fall real estate market: Where are mortgage rates heading? If they keep rising will I get priced out of the downtown Boston condo market?
My thoughts
If rates would stay around 5% over the next four quarters, the market should digest it and get comfortable with the new era.
Does the Fed want to hurt housing? Some say yes, here's why.
How accurate are Boston condo mortgage brokers?
Apparently not that great. Check out these national mortgage charts below.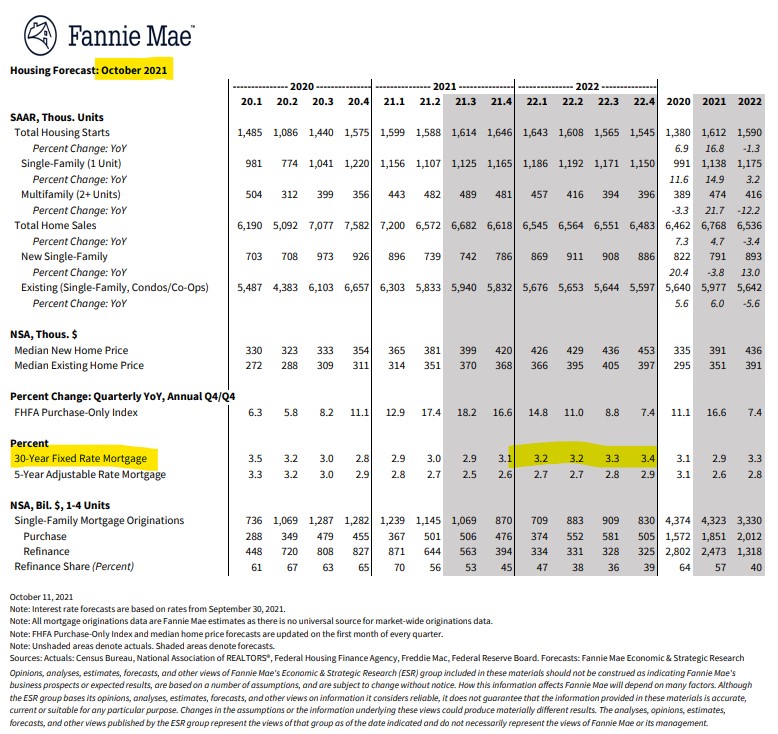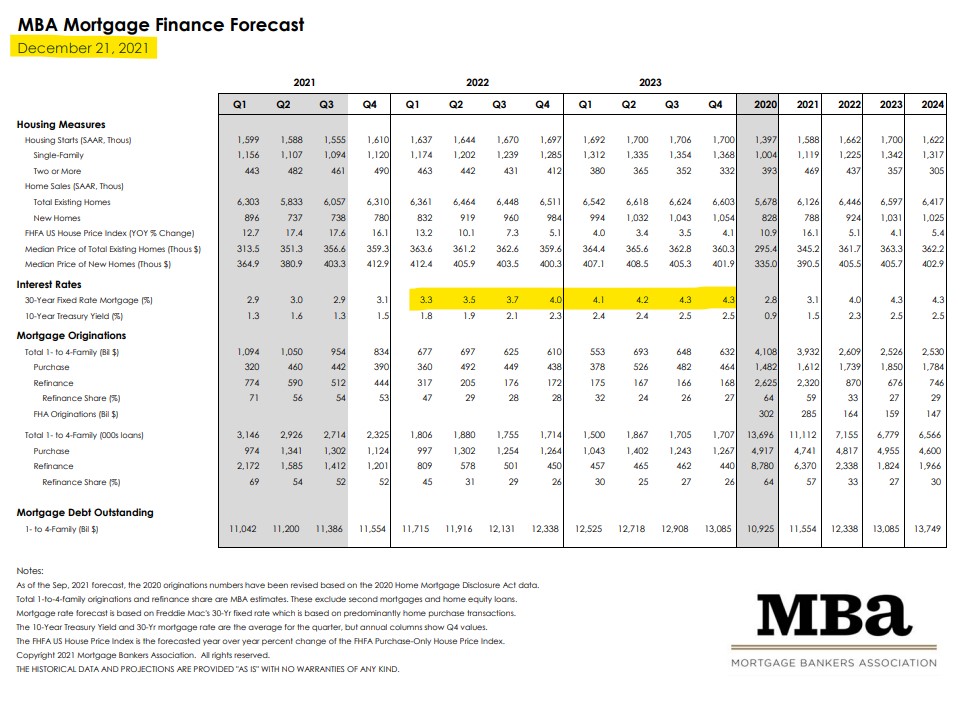 Where do Boston real estate brokers think mortgage rates are heading?
On the upside, the labor market posted stronger-than-expected job growth with a falling unemployment rate last month. Meanwhile, inflation – as measured by the Consumer Price Index – decelerated last month, which will influence the Federal Reserve's policy decisions in the months to come. Mortgage rates for prime borrowers remain elevated compared to last year but have recently leveled off. Thus, I don't see anymore upward pressures being placed on the Fed. Hopefully, the rate increases will halt, and the Fed goes back to a wait and see approach regarding anymore rate increases.
_____________________________________________________________________________________________
Mortgage rates bounced higher again this week, making homebuying even more expensive at the start of the all-important spring market.
With home prices skyrocketing, any rise in rates knocks even more potential buyers out of the running, and yet somehow the housing market is more competitive than ever.
The average rate on the 30-year fixed mortgage hit its last low of 2.75% at the end of January, and has since climbed pretty steadily, according to Mortgage News Daily. After a sizeable move overnight, it now stands at 3.45%.
The long-term mortgage, which began as a Depression-era remedy to keep Americans in their homes, may be out of step, given the current housing crisis.
American homeowners, it turns out, have a very sweet deal to buy their home sweet homes, with the government being their candy man. For instance, America is nearly alone in not charging a fee for paying off mortgages early. And it's one of the most liberal countries in allowing interest to be tax-deductible.
"The 30-year mortgage is outdated, the standard fixed-rate mortgage is outdated, and it has to be improved," housing expert Robert J. Shiller told CNBC. Shiller is Yale University professor and author, who is best known for co-creating the S&P/Case-Shiller Housing Indices, which track home prices in the United States. "People want a more modern vehicle, and that's something we need to think about next," Schiller said.
The 30-year, fixed-rate mortgage — the bedrock of American home ownership — but for how long?
Once Americans look more closely at this country's housing situation, they may realize, and maybe even be surprised by, the fact that even though the US leads the world in 30-year mortgages, it doesn't in home ownership.
Your thoughts?
Loading...