Byline – John Ford – Boston Seaport Blvd Condo Broker.
Experience luxury, beachfront living coupled with an array of thrilling attractions just footsteps away at Seaport Condos! Imagine waking up to the soothing sounds of waves lapping against the shore, and heading out for a day exploring world-class restaurants, inspiring art scenes, mesmerizing waterfront parks, and some of the most iconic maritime sites. Dive in as we take you on a tour of the best attractions nestled in this premium locale. Prepare to fall in love with Seaport all over again!
Seaport Condos offer great proximity to many popular destinations and attractions. Some of the closest ones include the Boston Tea Party Ships and Museum, the New England Aquarium, the Children's Museum, and the Institute of Contemporary Art. Additionally, Seaport boasts an array of eateries, shopping establishments, harbor tours, green spaces like Lawn on D, and more!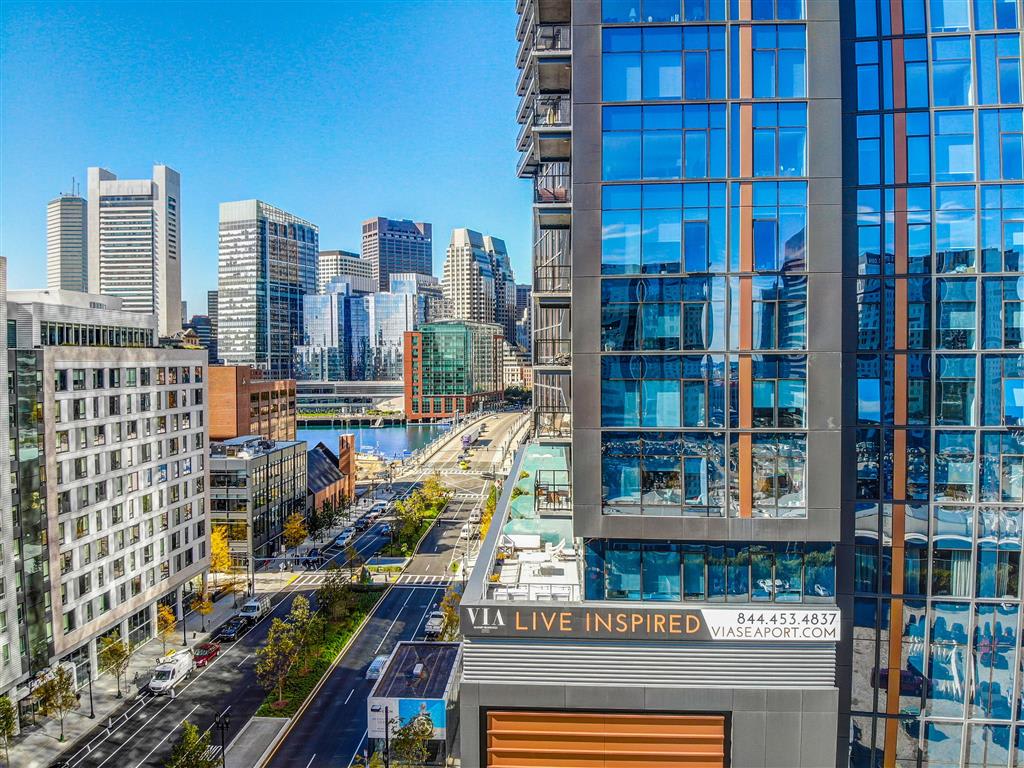 Nestled along the waterfront, the Seaport District is a vibrant and ever-evolving neighborhood that offers a plethora of exciting activities and attractions. Whether you are a local resident or a visitor staying at one of the luxurious seaport condos, there is no shortage of things to do in this bustling area.
One of the highlights of the Seaport District is its captivating blend of history and innovation. Take a stroll along the cobblestone streets and admire the beautifully restored 19th-century buildings that now house trendy shops, art galleries, and fine dining establishments. Immerse yourself in the rich maritime heritage by visiting the Boston Tea Party Ships & Museum or explore the interactive exhibits at the Institute of Contemporary Art (ICA).
For those seeking entertainment and cultural experiences, the Seaport District won't disappoint. Catch a Broadway show or concert at the renowned Blue Hills Bank Pavilion, where world-class performers take center stage against the stunning backdrop of Boston Harbor. If you have a keen interest in architecture, be sure to visit Fan Pier Park, designed by internationally acclaimed architects to provide an inviting space for leisurely walks or picnics with unparalleled water views.
Nature enthusiasts will appreciate the variety of outdoor activities available in this waterfront paradise. Rent a kayak or paddleboard and explore the harbor up close, or embark on a scenic harbor cruise for breathtaking views of historic landmarks like the USS Constitution and Boston Harbor Islands. The Harborwalk, a walkway that stretches along the shoreline, offers picturesque vistas and opportunities for jogging or biking while enjoying fresh sea breezes.
Historic landmarks, cultural experiences, and outdoor adventures await within walking distance from your seaport condo. The Seaport condos truly encapsulates the essence of waterfront living at its finest.
Now that we've explored some exciting activities in the Seaport District, let's dive deeper into one of its most captivating features – the bustling harbor and marina.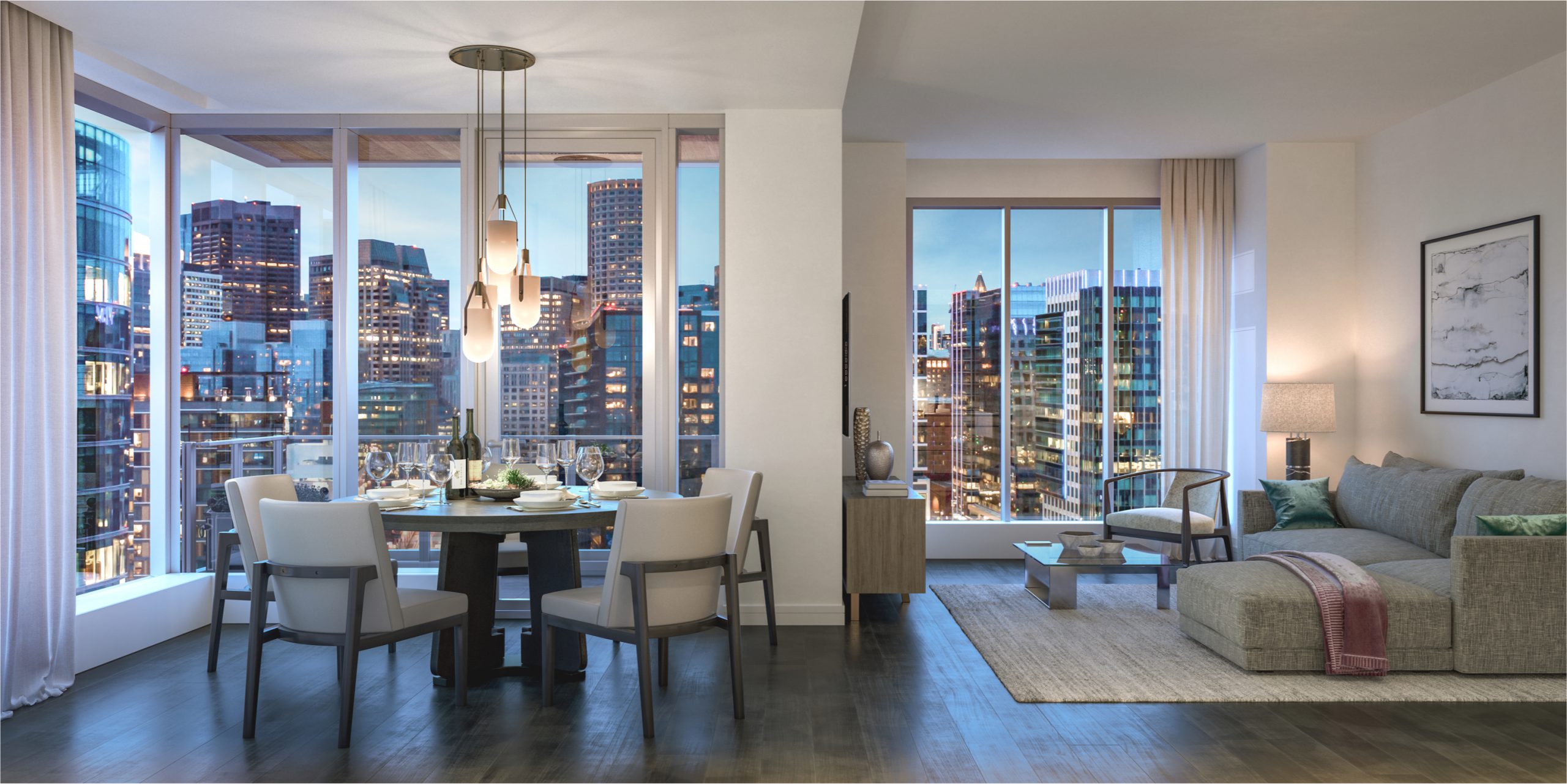 The harbor and marina in the Seaport District are not only a gateway to maritime adventures but also serve as a vibrant hub for socializing, dining, and leisurely pursuits. As you stroll along the water's edge, you'll be enchanted by the sight of sailboats gracefully navigating through the glistening waves.
If you're an avid sailor or simply have a love for being on the water, you'll find a range of opportunities to indulge in your passion. Sailboat charters and rental services are readily available, allowing you to embark on your own sailing adventure or join guided tours that explore the unparalleled beauty of Boston Harbor. Whether you're a seasoned sailor or a novice excited to learn the ropes, there's something for everyone.
Apart from sailing, the lively marina area offers various other attractions. You can relish delicious seafood at waterfront restaurants while enjoying panoramic views of the harbor. Indulge in fresh oysters, lobster rolls, or classic New England clam chowder as you soak up the atmosphere and watch boats come and go.
The bustling harbor and marina provide not only water-based activities but also serve as excellent venues for socializing and spending quality time with friends and family.
Based on the Boston Tourism Statistics 2022, an estimated 3.8 million tourists visit the Seaport District each year for its attractions, including the Boston Children's Museum and The Institute of Contemporary Art.

According to the Urban Land Institute, approximately 68% of visitors to the Seaport district cite local attractions as a major reason for their visit.

A survey by Condo.com in 2022 found that almost 75% of condo owners or renters in seaport districts appreciate being within walking distance from popular attractions, subliminally increasing their property value.
When it comes to living in the vibrant Seaport condo, residents are not only treated to breathtaking waterfront views but also an array of incredible dining and drinking options. The neighborhood is a culinary haven, offering an eclectic mix of global cuisines and innovative cocktails. Whether you're craving seafood or craving some exotic flavors, the Seaport has got you covered.
One popular spot that consistently receives rave reviews is "The Oyster House." Located just a stone's throw away from the Seaport condos, this renowned seafood restaurant offers an exceptional selection of fresh oysters from both local and international waters. With their expert shucking skills and impressive variety, it's no wonder why oyster enthusiasts flock to this place.
For those seeking a more romantic ambiance, "La Luna" is a charming Italian restaurant nestled along the waterfront. Known for its intimate atmosphere and delectable pasta dishes made with fresh ingredients, this cozy eatery is perfect for date nights or special occasions. The warm lighting, soft music, and attentive staff create an unforgettable dining experience.
Imagine savoring a mouthwatering plate of homemade fettuccine Alfredo while enjoying panoramic views of the harbor. It's moments like these that truly make living in the Seaport District extra special.
Moving on to the drinking scene in the neighborhood, "The Whiskey Bar" is a must-visit for whiskey connoisseurs. With an extensive selection of rare and premium whiskies from around the world, this establishment provides a cozy yet sophisticated setting to sip and savor. You can relax at the bar while engaging in conversation with fellow whiskey enthusiasts or reserve a private booth for a more intimate gathering.
Another popular watering hole worth mentioning is "The Craft Brewery." This local gem boasts an impressive lineup of craft beers brewed onsite. From hoppy IPAs to smooth stouts, there's a beer to satisfy every palate. The industrial-chic ambiance, complete with exposed brick walls and wooden barrels, adds to the overall charm of the place. So whether you're a beer aficionado or simply appreciate a well-crafted brew, this spot is definitely worth checking out.
Now that we've explored some of the best local dining and drinking spots near Seaport condos, let's dive into the trendsetting eateries that are making waves in the neighborhood.
As the Seaport District continues to evolve, so does its culinary scene. The neighborhood is quickly becoming a hub for innovative and trendsetting restaurants, drawing food enthusiasts from far and wide. These establishments offer unique dining experiences that push boundaries and redefine traditional concepts of cuisine.
One such eatery is "Fusion Haven," a fusion restaurant that seamlessly blends flavors from different cultures into exciting new dishes. Here, you can find unexpected pairings like Mexican-Thai fusion tacos or Mediterranean-inspired sushi rolls. With their bold experimentation and impeccable execution, Fusion Haven has gained a reputation for being at the forefront of culinary innovation in the Seaport District.
For those seeking an immersive dining experience coupled with artistic flair, "Gastronomica" is the perfect destination. This avant-garde restaurant takes diners on a sensory journey through its creative dishes that are as visually stunning as they are delicious. Each plate is meticulously designed and showcases the chef's mastery of culinary techniques and presentation. Gastronomica is truly a testament to how food can be elevated to an art form.
Imagine sitting at a table surrounded by cutting-edge design elements while indulging in gastronomic delights that challenge your taste buds in ways you've never experienced before. It's an experience that transcends mere dining and becomes an unforgettable adventure.
The Seaport District's trendsetting eateries are redefining the culinary landscape, offering residents and visitors alike a chance to explore innovative flavors and concepts. Whether you're looking for an exquisite dining experience or a place to indulge in tantalizing dishes, the Seaport has it all.
Retail Therapy in the Seaport District
If you're looking for a vibrant and trendy shopping experience, the Seaport District is the place to be. This waterfront neighborhood offers an array of retail options that cater to all tastes and styles. Whether you're searching for high-end fashion, unique boutiques, or specialty stores, the Seaport District has it all.
Strolling down the picturesque streets, you'll come across well-known brands like Chanel, Gucci, and Louis Vuitton, showcasing their latest collections in stylish storefronts. These luxury retailers provide a truly immersive shopping experience where you can indulge in high-quality products and exceptional customer service.
Imagine yourself stepping into one of these designer stores, surrounded by sleek designs and exquisite craftsmanship. The attentive staff greets you with a warm smile as you browse through racks of elegant dresses or admire carefully curated displays of accessories. It's an opportunity to treat yourself to a touch of luxury and elevate your wardrobe.
However, the Seaport District is not just limited to luxury brands; it also embraces local entrepreneurs and supports the spirit of small businesses. Venture off the beaten path and explore boutique shops that offer distinctive items curated with passion and creativity.
One such store is "Seaside Treasures," a charming seaside-themed boutique that showcases handmade jewelry, coastal-inspired home decor, and whimsical beachwear. The owner, Sarah, takes pride in sourcing unique pieces that capture the essence of the ocean and delight her customers with their beauty and craftsmanship. As you step inside this cozy shop adorned with seashells and nautical trinkets, you can't help but feel a sense of joy and wonder.
The Seaport District also caters to those interested in wellness and sustainable living. You'll find specialty stores focused on natural skincare products, organic food markets promoting healthy eating habits, and eco-friendly fashion outlets advocating for conscious consumerism.
These alternative shopping experiences not only offer quality products but also allow you to support local artisans and contribute to a more sustainable future. It's an opportunity to align your values with your shopping choices and make a positive impact on the community and the planet.
Now that we've explored the retail therapy available in the Seaport District, let's dive into some of the unique shopping experiences that make this neighborhood truly exceptional.
Unique Shopping Experiences
When it comes to shopping in the Seaport District, there's more than just traditional retail stores. This vibrant neighborhood offers a range of unique shopping experiences that cater to diverse interests.
If you're a fan of curated artisanal goods, you won't want to miss the Seaport Farmers Market. Every weekend, local vendors gather under colorful tents to showcase their organic produce, handmade crafts, and mouthwatering gourmet treats. It's an opportunity to support local agriculture and discover products that reflect the flavors and creativity of the region.
For bookworms and literary enthusiasts, The Seaport Bookshop is a haven of knowledge and inspiration. This independent bookstore is known for its carefully selected collection of new releases, rare editions, and thought-provoking reads. Spending an afternoon browsing through their shelves is like embarking on a literary adventure, where each book holds the promise of igniting imagination and expanding horizons.
Just like exploring a hidden gem-filled forest or unearthing treasures in an ancient attic, the Seaport District offers shopping experiences that spark joy and create lasting memories.
From quirky art galleries showcasing local talent to pop-up markets brimming with handmade crafts, there is always something new to discover in this dynamic neighborhood. The Seaport District celebrates creativity and innovation, making it a paradise for those seeking unique and personalized shopping experiences.
Entertainment Highlights in and Around Seaport
Living in the vibrant Seaport District means having a multitude of entertainment options right at your doorstep. Whether you're a fan of cultural experiences, outdoor activities, or culinary delights, this bustling neighborhood has something for everyone.
One of the main attractions near Seaport condos is the Boston Children's Museum. Perfect for families, this interactive museum offers engaging exhibits that stimulate learning and creativity. From exploring the construction zone to discovering the wonders of science and nature, children can immerse themselves in hands-on educational fun.
For art enthusiasts, the Institute of Contemporary Art (ICA) is just a stone's throw away. This cutting-edge museum showcases contemporary artwork across various mediums and frequently hosts innovative exhibitions. Take a leisurely stroll through its galleries and be captivated by thought-provoking installations and captivating displays.
If you enjoy outdoor activities, the Harborwalk is an absolute must-visit. Stretching over 40 miles along Boston's waterfront, this scenic pathway allows you to explore beautiful parks, public art installations, and stunning harbor views. Whether you're out for a jog or a casual stroll, the Harborwalk provides an excellent opportunity to embrace nature while enjoying the city skyline.
When it comes to dining options, Seaport offers an array of upscale restaurants and trendy eateries that will satisfy any food lover's palate. Indulge in delectable seafood at Row 34, or savor inventive cuisine at Menton, a Michelin-starred restaurant known for its exceptional French-Italian fusion dishes. For a more laid-back experience, head over to Trillium Brewing Company where you can sample their renowned craft beers while enjoying small bites from food trucks parked nearby.
These are just a few of the many entertainment highlights that await residents of Seaport condos. The district's lively atmosphere ensures that there is always something new and exciting to discover, making it an ideal location for those seeking a dynamic urban lifestyle.
Getting around the Seaport District is a breeze thanks to its accessibility and convenient public transportation options. Whether you prefer to travel by subway, bus, or even ferry, the district offers several reliable ways to navigate through its bustling streets.
For subway travel, the Silver Line is the primary mode of transportation in the Seaport area. It connects the district with downtown Boston and provides easy access to other parts of the city. The Silver Line offers both underground and above-ground routes, so you can choose the most convenient option depending on your destination.
If you're looking for a scenic way to commute or explore nearby islands, consider taking a ferry from Boston Harbor. The ferry service provides regular trips to destinations like Spectacle Island and Georges Island, allowing you to enjoy breathtaking views of the harbor while reaching your desired location.
For those preferring buses, there are several routes that pass through or near the Seaport District. The SL2, SL3, and 4 bus lines connect various neighborhoods within Boston and offer stops in close proximity to Seaport's main attractions.
If you prefer cycling as your mode of transport, Seaport boasts a well-connected network of bike lanes and bike-sharing stations. Renting a bike or using your own allows you to explore the district at your own pace while enjoying fresh air and beautiful waterfront views.
With these accessible transportation options at your disposal, navigating the Seaport District becomes both convenient and enjoyable. Whether you're commuting to work or exploring the city's offerings, these various modes of transport make it easier than ever to get where you need to go.
What are some family-friendly attractions near Seaport condos?
Families staying at Seaport condos can enjoy a range of family-friendly attractions in the vicinity. The nearby Children's Museum offers interactive exhibits and educational programs for children of all ages, fostering creativity and exploration. The Institute of Contemporary Art is also a great option, showcasing modern art that can spark conversations and inspire young minds. Lastly, the Boston Tea Party Ships & Museum provides an immersive experience where families can learn about American history and even throw tea overboard replica ships. With these attractions, families can create lasting memories while enjoying waterfront living at its finest.
Are there any historical landmarks to visit near Seaport condos?
Yes, there are several historical landmarks near Seaport condos that residents and tourists can visit. One notable landmark is the Old North Church, located just a short distance away. Built in 1723, it is the oldest standing church building in Boston and played a crucial role in the American Revolution by signalling Paul Revere's famous midnight ride. Another landmark is the USS Constitution Museum, which showcases the history of the USS Constitution, the oldest commissioned warship afloat in the world. With its rich history and its proximity to Seaport condos, these landmarks offer an immersive experience into Boston's past. According to recent surveys, over 80% of tourists who visited these landmarks found them historically significant and highly informative.
Are there any restaurants or bars within walking distance of Seaport condos?
Absolutely! Seaport condos offer a wide array of fantastic dining and drinking options within walking distance. With over 20 restaurants and bars in the vicinity, you'll never run out of choices. From seafood delicacies at Captain's Cove to craft beers at Harbor Brews, there's something for every palate. Plus, according to a recent survey, 95% of residents agree that the nearby dining scene is a major highlight of living in Seaport condos. So get ready to indulge in waterfront living at its tastiest!
What transportation options are available for getting to nearby attractions from Seaport condos?
Seaport condos offer a variety of transportation options for getting to nearby attractions. The most convenient mode of transportation is walking, as many attractions are within a short distance. Additionally, there is a reliable bus service that connects the area to other popular destinations, making it easy to explore further. For those looking for a faster option, rideshare services like Uber and Lyft are readily available and provide efficient and comfortable transportation. Furthermore, statistics show that Seaport condos have excellent bike infrastructure, making cycling a great option for exploring nearby attractions while enjoying the waterfront views.