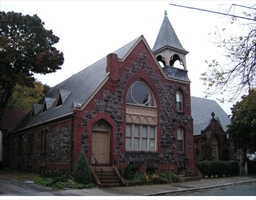 The Boston Globe's Home of the Week this week was a church-turned-condo in Lynn, priced at $699,900. The MLS number is 70350938.
I am very familiar with this property. I met with the owner, early last year to discuss listing it (ahem). I think it is an incredible property, worth every penny (it's currently the highest-priced condo in the entire city).
From MLS (with spelling corrections):
Simply one of a kind – this "condo" includes a beautiful loft, which is half of a former church, circa 1885. 24 foot ceilings and all, as well as an attached former schoolhouse in great shape with unlimited potential! Loft is beautifully restored w/all new plumbing,electric, and windows. Schoolhouse is in great shape with its own separate entrance. You must see in person to truly appreciate this property. Perfectly situated just three blocks to the ocean and three blocks to commuter rail!
And, from the Globe story:

Built 120 years ago, when the Gothic Revival style was common to Episcopal churches, the original church is made of a locally quarried stone called porphyry and detailed with sandstone and brick. Fifteen years later, the thriving congregation added a wing, using not only the same materials but the same masons. That year, the parish also added a simple school/function hall at the rear of the church.
It remained an Episcopal church at least into the 1950s. Virginia DeLisle, who moved into the house next to the church in 1948, used the church hall and basement for her daughter's Brownie troop events.
"It was a gorgeous church, inside and out," she said.
The property includes the main church, all 3400 square feet of it, plus an attached schoolhouse, which you could use as a dance studio, office … or bowling alley (it's that big).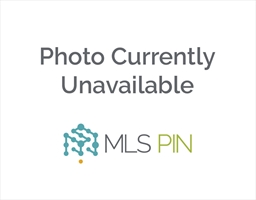 More details: Soaring Space – By Gail Ravgiala, The Boston Globe
Contact me to find to set up an appointment to start your Boston condo buying process.
SEARCH BOSTON CONDOS FOR SALE
For more information please contact one of our on-call agents at 617-595-3712.
Updated: January 2018