Loading...
If you're getting ready to buy your first Boston condo, you're likely focused on saving up for everything that purchase involves. One cost that's likely top of mind is your down payment. But don't let a common misconception about how much you need to save make the process harder than it could be. The newest trend.
". . . nearly a third of prospective homebuyers think they need a down payment of 20% or more to buy a home. This myth remains one of the largest perceived barriers to achieving homeownership."
Unless specified by your loan type or lender, it's typically not required to put 20% down. This means you could be closer to your homebuying dream than you realize. According to the National Association of Realtors (NAR), the median down payment hasn't been over 20% since 2005. In fact, the median down payment today is only 14%. And it's even lower for first-time homebuyers at just 6% (see graph below):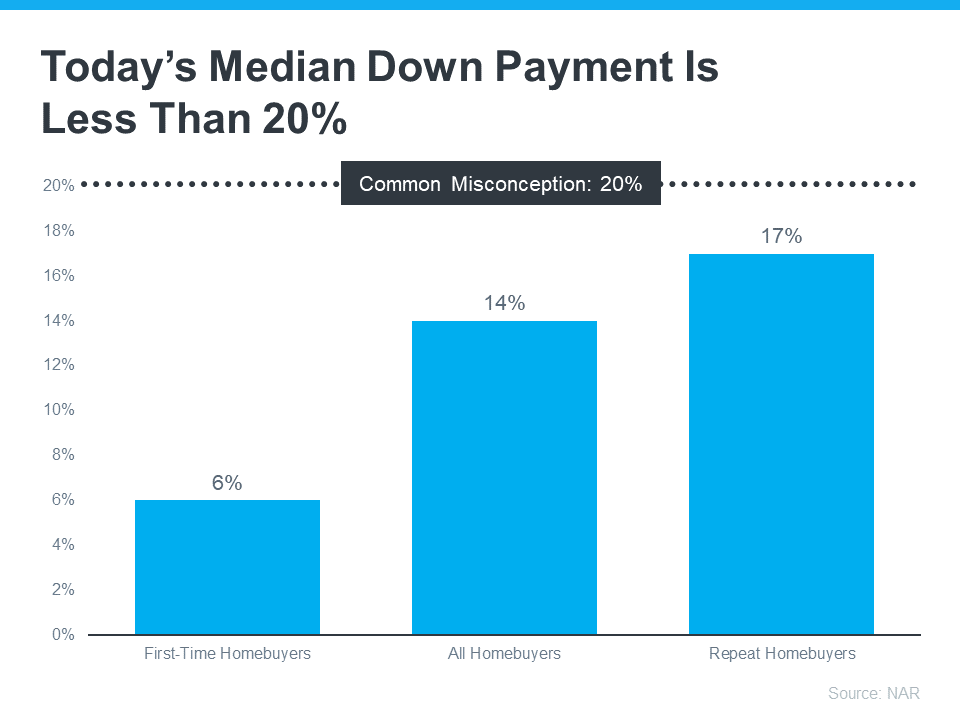 If saving for a down payment still feels like a challenge, know that there's help available. A real estate professional and trusted lender can show you options that could help you get closer to your down payment goal. According to latest Homeownership Program Index from Down Payment Resource, there are over 2,000 homebuyer assistance programs in the U.S., and the majority are intended to help with down payments.
Plus there are even loan types, like FHA loans, with down payments as low as 3.5%, as well as options like VA loans and USDA loans with no down payment requirements for qualified applicants.
To understand your options, be sure to do your homework. If you're interested in learning more about down payment assistance programs, information is available through sites like Down Payment Resource. Then, partner with a trusted lender to learn what you qualify for on your homebuying journey.
Remember, a 20% down payment isn't always required. If you want to purchase a home this year, let's connect. You'll also want to make sure you have a trusted lender so you can explore your down payment options.
______________________________________________________________________________________________________________________________________
 Even with mortgage rates hovering near all-time lows, rising home prices are putting more pressure on buyers to come up with a bigger down payment.
In the April-June quarter, the median down payment on a single-family U.S. home was $13,955, a 15.3% increase from a year earlier, according to industry tracker Attom Data Solutions. In the first three months of 2020, it vaulted 29% from the same period in 2019.
The trend follows a steady climb in U.S. home prices this year. As of August, they were up 5.2% from a year earlier.
The rise in home prices is stretching the limits of affordability for many Americans already struggling to save for a down payment.
Loading...