What to look for when first viewing a Boston condo for sale
Buying a Boston condo for sale is exciting but also requires a lot of hard work. You must be careful and consider every critical factor so you can choose between different properties. In-person condominium viewings are an integral aspect of house hunting. They can help you identify problems, give you leverage during negotiations, and potentially save you a significant amount of money in the long run. Knowing what to look for when viewing a Boston condo for sale is helpful since it can aid you in making an informed decision.
Back Bay and Beacon Hill condo viewings are more useful when you come armed with a list of things to consider. You can view properties more effectively and keep these points in mind as you compare the different condominiums.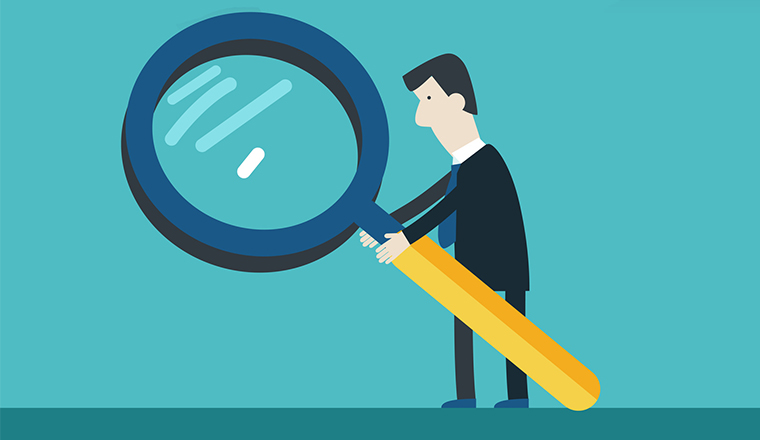 While more minor drywall cracks aren't something you have to be worried about, larger cracks could be telltale signs of Boston condo structural issues. Some of the places you should look for cracks include end-of-terrace walls, bay windows, and where extensions meet. If there are cracks and signs of falling or bowing, the condominium may be structurally unsound.
When you're first viewing a Boston condo for sale, you may not think its direction is important. However, whether or not it's north or south-facing can determine how much warmth and sunlight you're likely to get. Unless you want to live in a dark Seaport condo during the summer, you may want to consider using a compass app or asking about specifics regarding sunlight. Make sure you stay in rooms long enough to see whether they get too hot or not. If you're visiting the same condominium multiple times, visit at different times to see what kind of lighting you can expect.
It's critical to keep an eye out for dampness when viewing a Boston condo for sale. Signs include flaky plaster, a moldy smell, and watermarks on the ceilings or walls. Make sure you look for dampness near the ceiling and the baseboards. Additionally, while a freshly painted wall can indicate good care and upkeep, it may also have been done to cover up signs of dampness. Keeping an eye out can save you a lot of money in the future.
Damp is especially important when it comes to Boston basement condos. You have nothing to worry about if it's been rainy recently and the basement is completely dry. However, if you notice dampness, you should investigate this further. It's important to figure out where the water is coming from.
People sometimes overlook storage space when they're viewing a Boston condo for sale. However, it's a valuable requirement and you should consider it when touring a Boston condo. It's especially important for families with children or lots of supplies they need to store seasonally. Keep an eye out for inbuilt storage and whether there's room for some to be installed. When you're viewing a Boston condo for sale, the owners have likely tidied it and staged it. However, this isn't the case when you're living in the home, and it's important to ensure enough storage, especially in the bedrooms.
When viewing a South Boston condo, always make sure to look out for sagging floors. This is one of the ways you can tell if there's a problem with the plumbing. If the floor is dipping or sagging near the bathroom, it could mean that there's an issue with the plumbing. If you see sagging floors in other parts of the condo, it could indicate that the property needs structural work.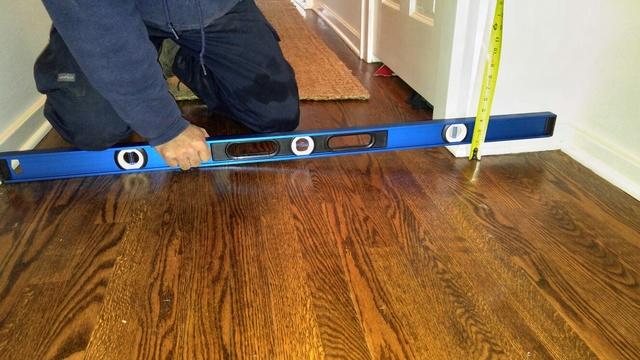 Even if the floor isn't sagging, you must look at the floor's condition. If you're looking at tiles, you need to keep an eye out for chips and cracks and investigate this further. Ask about whether they have spare tiles and whether replacement tiles are available for purchase. If the tiles are old and you can't buy replacements, you may need to retile. This is an additional cost to incur. On the other hand, if the floor is wooden, you must double-check the condition. An inspection may be helpful to determine whether there's any water damage or termite damage.
While this isn't something you can look for physically, it is a question you should consider asking when viewing a home. Since flipping houses has become popular in recent years, it's common to find shorter terms of ownership. In many cases, if homes have been flipped too quickly, they may look cosmetically elegant but may have other oversights. For example, while the tiles may be brand new, you may find fault with the wiring or plumbing. When you learn details about ownership, dig more and ask about problem areas so you can be completely informed before purchasing a new home.
When viewing a condo, one of the most sensible questions you can ask is when they installed the roof. Always confirm this by asking to see the warranty instead of simply taking the owner's word for this. This is an important question to ask because older homes may have asbestos between the layers of roofing. Additionally, if the roof replacement was a long time ago, you may need to factor this into the price. Most roofs last about 15-20 years. Replacing a roof is very costly, and if it's been more than ten years since replacement, you may need to consider this or any repairs points you need to negotiate.
When you consider these aspects when viewing a Boston condo for sale, you're sure to consider all possibilities. Thus, you can make an informed decision when it comes to buying a Boston condo that's perfect for you and your family's needs.