Loading...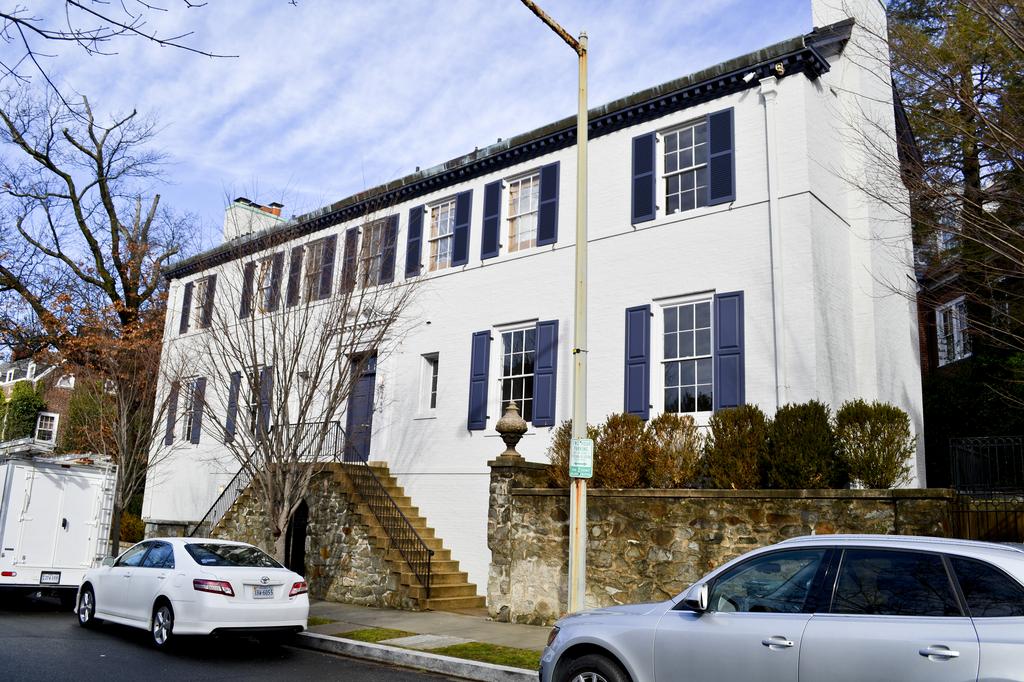 Ivanka Trump and Jared Kushner's rented home on Tracy Place NW in the District is going back on the market as a rental
The Washington D.C. residence Jared Kushner and Ivanka Trump moved into at the start of President Trump's lone term is back on the market just as that term ends.
Keller Williams Capital Properties is listing the six-bedroom, six-and-a-half bath home at 2449 Tracy Place NW for rent, available on Feb. 8, for a mere $18,000 a month. The property is being brought to market by Rodrigo Valderrama, the listing agent and a director with Keller Williams Commercial and Keller Williams Capital Properties.
The home, built in 1923, is near the residences of former President and First Lady Barack and Michelle Obama and Amazon.com Inc. CEO Jeff Bezos. It is assessed at about $5.5 million, roughly the same amount its current owner, Tracy DC Real Estate Inc., paid for the property in 2017, per D.C. land records. In March 2017, the Wall Street Journal reported that Chilean billionaire Andrónico Luksic was behind Tracy DC Real Estate Inc.
The nearly 7,300-square-foot house is coming back to the market a day after movers were spotted loading up what appears to have been up Jared and Ivanka's things, Washingtonian reported. President Trump's daughter and son-in-law, meanwhile, reportedly leased a waterfront condo in Miami for their new residence.
Per the Tracy Place listing, the residence is "One of the most well known and photographed houses on the planet, given recent tenants." It has been fully renovated with contemporary and high-end finishes throughout, and "has been meticulously maintained by landlord and former notable tenants."
Interested in touring it? Only prospective residents who have been financially prequalified and have an appointment can look around, per the listing. 
Loading...