Loading...
Boston condo market correction on its way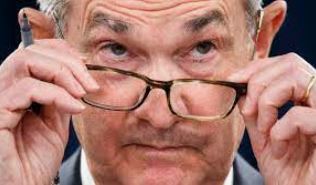 By the end of today, the 30-year mortgage rate should be in the mid-6s – who would buy a Boston condo for sale now?
Between higher Boston condos for sale prices, higher rates, and the hefty federal and state capital gains tax, the move-up/move-down homeowners are effectively locked into their existing homes. It's just too hard to make sense of a move unless there is another strong reason to overcome those.
It would help if they don't mind leaving town, and probably leaving Massachusetts. But who wants to do that?
Without the move up-and-downers, the supply and demand will both be greatly diminished, and the number of Boston condo sales should drop significantly. But there will always be sales!
Here are the potential buyers who might still be interested, even at 6%-7%:
The Mega-Rich – When they see something they like, they just buy it.
Tenants – They are sick of how high Boston apartment rents have become, and they don't want to keep moving around trying to ease the pain. Some inheritance would help.
Inheritance/Gifts – They have been waiting, and now their ship has come in.
Job Transferees – They are used to own, and they usually have their company's blessing – and relocation package ($$) to assist them with the transition.
Contrarians/Opportunists – The deal-hunting will kick into high gear.
Self-Employed – Lenders should ease up a bit on underwriting to keep the doors open, and the alternative mortgage products might get more love. Qualifying with 24 months of bank statements, instead of tax returns, and getting an 8% or 9% rate won't sound as onerous as it did when rates were 3%.
Most Everyone at a 10% to 20% discount – Those who stay on the hunt might get lucky!
If sales drop significantly then I'll be looking for the panic button!
___________________________________________________________________________________________________________________________
Boston condo market correction on its way
If you're following the news, all of the headlines about conditions in the current Boston condo for sale market and how mortgage interest rates are on the rise, all this may leave you with more questions than answers. Is the boom over? Is the Boston condo market crashing or correcting? Here's what you need to know.
First without doubt the Boston condo for sale market is moderating compared to the last two years, but what everyone needs to remember is that the past two years were record-breaking in nearly every way.
Record-low mortgage rates and millennials reaching peak homebuying years led to an influx of buyer demand. At the same time, there weren't enough homes available to purchase thanks to many years of underbuilding and sellers who held off on listing their homes due to the health crisis.
This combination led to record-high demand and record-low supply of Boston condos for sale, and that wasn't going to be sustainable for the long term. The latest data shows early signs of a shift back to the market pace seen in the years leading up to the pandemic – not a crash nor a correction. As realtor.com says:
"The housing market is at a turning point. . . . We're starting to see signs of a new direction, . . ."
The ShowingTime Showing Index tracks the traffic of home showings according to agents and brokers. It's a good indication of buyer demand. Here's a look at that data going back to 2019 (see graph below):
The 2019 numbers give a good baseline of pre-pandemic demand (shown in gray). As the graph indicates, home showings skyrocketed during the pandemic (shown in blue). And while current buyer demand has begun to moderate slightly based on the latest data (shown in green), showings are still above 2019 levels.
And since 2019 was such a strong year for the housing market, this helps show that the market isn't crashing – it's just at a turning point that's moving back toward more pre-pandemic levels.
Headlines are also talking about how existing home sales are declining, but perspective matters. Here's a look at existing home sales going all the way back to 2019 using data from the National Association of Realtors (NAR) (see graph below):
Again, a similar story emerges. The pandemic numbers (shown in blue) beat the more typical year of 2019 home sales (shown in gray). And according to the latest projections for 2022 (shown in green), the market is on pace to close this year with more home sales than 2019 as well.
It's important to compare today not to the abnormal pandemic years, but to the most recent normal year to show the current housing market is still strong. First American sums it up like this:
". . . today's housing market looks a lot like the 2019 housing market, which was the strongest housing market in a decade at the time."
If recent headlines are generating any concerns, look at a more typical year for perspective. The current Boston condo for sale market is not going to crash, its more of a correction. To put it another way, it's just a turning point toward more typical, pre-pandemic levels. Let's connect if you have any questions about our local market and what it means for you when you buy or sell this year. I can be reached by cell/text at 617-595-3712 or via email at realtyford@yahoo.com.
If you're a discouraged Boston condo buyer because of the lack of inventory and bidding wars, hang on the tide is about to change.
In a recent Zillow study, 30% of recent home sellers in 2018, said they were unprepared for how long it took to sell their home. The sellers in the study also said they wished they had started with the selling process earlier.
Additionally, sellers found themselves making at least one concession to sell their home. 37% respondents had to lower their asking price.
The video below is an interesting discussion on how the real estate market is shifting from a sellers market to a buyers market.
Contact me to find to set up an appointment to start your Boston condo buying process.
Back to homepage Boston condos
SEARCH BOSTON CONDOS FOR SALE AND RENT
For more information please contact one of our on-call agents at 617-595-3712.