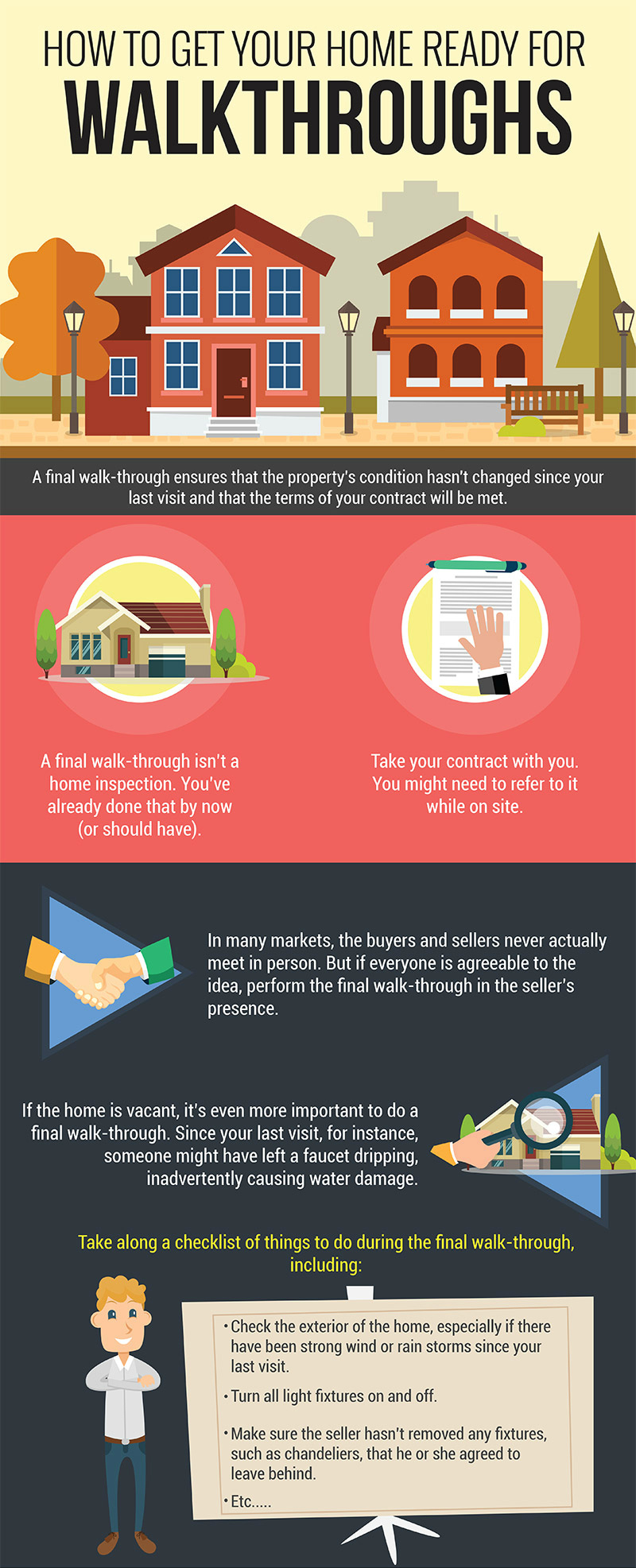 Your final walk-through when buying a Boston condo isn't a home inspection, you will have (or should have) already done that. The purpose of the final walk-through is to make sure no damge has been done to the condominium since the last time you were there, This is usally done the day before the closing or a few hours before the actual closing.
In the Boston condo market, the buyer and seller may never meet, but if both parties are agreeable to the idea, it's good to perform the final walk-through with the sellers present. This way any problems can be resolved before the actual closing.
If the sellers have already moved, and the condo if vacant, it's even more important to do a final walk-through. Since your last visit, for instance, someone may have left a faucet dripping, inadvertently causing water damage.
When you do the final walk-through, take a checklist with you. You'll want to check kitchen abd bathrooms, especially if the home is vacant since your last visit. You'll also want to check all light fixtures by turning them on and off, and make sure the the seller hasn't removed any fixtures such as chandeliers that they had previously agreed to leave behind.
Doing a final walk-through is important after all, you don't want to spend the first weeks in your new Boston home cleaning up or making unexpected repairs.
Back to homepage Boston condos
SEARCH BOSTON CONDOS FOR SALE
For more information please contact one of our on-call agents at 617-595-3712.