So, I had a client who was interested in buying a one-bedroom condo, in the South End, for him and his partner (business partner? I don't know).
He was a pretty relaxed and casual kind of guy, but he did have certain criteria.
1) It had to have at least one-bathroom (um, 'k).
2) Had to be top floor – penthouse, because he was concerned about noise (um, dude, buy a house, then).
3) Had to have a private roof deck.
4) Should be priced under $500,000 (well, I would hope so!).
5) Should be in a central location – no Mass Ave, no Washington Street, etc. If he was going to pay (overpay?) for a condo, he wanted it to be convenient to everything.
So, what did I show him, and what did he think?
There are currently at least nine properties listed in MLS that fit his criteria (mostly).
Not sure if I should include the addresses, since it might not be within MLS guidelines. If you are interested in learning more about these properties, let me know and I can direct you to the listing agent. Or, I can work with you, as your agent!
1. Warren Ave, $425,000, 614 SF, $692/SF, MLS # 70400444
2. Upton St, $445,000, 692 SF, $642/SF, MLS # 70398899
3. Concord Sq, $495,000, 680 SF, $728/SF, MLS # 70397253
4. Greenwich Park, $425,000, 800 SF, $531/SF, MLS # 70396379
5. Worcester St, $450,000, 695 SF, $647/SF, MLS # 70379975
6. Worcester St, $455,000, 900 SF, $505/SF, MLS # 70371506
7. Northampton St (The Modern), $465,000, 863 SF, $539/SF, MLS # 70371301
8. Columbus Ave, $499,000, 700 SF, $713/SF, MLS # 70347782
9. Tremont Street, $449,000, 687 SF, $653/SF, MLS # 70393624
Here's what we thought.
Contact me to find or to set up an appointment to start your Boston condo buying process.
SEARCH BOSTON CONDOS FOR SALE
For more information please contact one of our on-call agents at 617-595-3712.
Updated: January 2018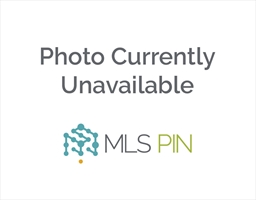 1. Warren Avenue: Okay, this is an easy one. We didn't see it. It just came on.
The MLS description: Sun-filled penthouse with panoramic park and rooftop views. Open and airy living/dining room, new cherry and stainless kitchen, spacious bedroom, hardwood floors, roof rights, with plans, owner occupied association.
What I like: the price ($425,000 is the lower end, for a one-bedroom); the location (overlooking Hayes Park, very central location, and two-sides exposure); the kitchen (looks brand new, and attractive); central A/C; and, the apparent good shape of the interior.
What I don't like: property comes with roof rights, not a roof deck – this means you have to go before the neighborhood association and city zoning board in order to get approval before you can put a roof deck up, plus you'll have to pay for the deck, obviously; the location (overlooking a park is a wonderful thing, unless bratty kids are screaming on the swings while you're trying to sleep); and, the size (at 614 square feet, it's smaller than other one-bedrooms we looked at).
Rank, 1-10: 7. It might have ended up being an eight, if we actually saw it. However, the lack of an existing roof deck is a serious negative. Most people would buy it, then never get around to putting the deck up. Unless you have time and patience, it ain't gonna happen. If you want a roof deck, you want it, now! Mojitos!
2. Upton Street: Okay, this is an easy one. We didn't see it! (Trust me, this gets better.)
The MLS description: Penthouse one bedroom with beautiful light and views, open living room with fireplace and hardwood floors, central air conditioning, laundry, additional private storage and access to private roof deck.
What I like: the location (Upton Street is a good street, central location); the price ($445,000 is right in the middle of properties of this size and in this location); it has a private roof deck; and, the central A/C.
What I don't like: the interior looks a bit dated; the kitchen needs updating, maybe; the roof deck is accessed off the bedroom, which is a minor detail, but you'll have people trampling through your bedroom anytime you have a party; and, location (it's on the lower end of Upton Street, in a not so attractive area).
Rank, 1-10: 6. The photos just didn't excite me. The interior looks kind of boring, although the bedroom looks bright. The location is not prime, and for the price, I think you can do better. Whacking 5% the final price might be enough to do it for me.
3. Concord Square: Okay, this is an easy one. We didn't see it! (From now on, we saw everything, so be patient.)
The MLS description: This absolutely wonderful Penthouse is conveniently located in one of the South End's most desirable areas. Tree lined Concord Square, with its unique fountain, is just steps to B. Bay and S. End restaurants and shops. In this home, its layout makes it live and feel much larger than its actual size. The kitchen opens to the fireplaced living room, and the dining area is well defined. A huge private deck is perfect for relaxing and entertaining. 1 full parking space is included in the price.
What I like: the location (Concord Square is a central location); the size (680 square feet is a good size what we're looking for); the fact that the price includes one parking space; and, the apartment has central A/C.
What I don't like: the interior looks really boring (people, make sure your agent takes good photos!); the price (yes, I know it has a parking space, which is great, but, I have a resident parking sticker, so paying extra isn't worth it); and, the agent says something like "layout makes it live and feel much larger than it actually is" – I doubt it.
Rank, 1-10: 6. Not fair to criticize it, since I didn't see it, but I wasn't inspired.
4. Greenwich Park: Okay, we didn't see this one, but it wasn't necessary. It's a gut job. You can buy this unit, or buy it plus the one below it, to make a penthouse duplex, for $825,000.
The MLS description: Diamond in the rough! A+ location on the picturesque Southwest Corridor. Steps to the Pru, T as well as Back Bay/South End Shops & Restaurants. Penthouse 1 bedroom home with deck rights. Seller to pay for deck drawings and permits. Great light. Needs TLC. Awaits your custom finishes.
What I like: location; and the ability to create own interior design.
What I don't like: It's not ready to move in.
Rank, 1-10: 5. I'm impatient. I need a property to be done and in move-in condition. Plus, it's going to take forever to get the roof deck approved and built. Rob, can you just do all the work for me, and sell it to me, when you're done?
5. Worcester Street: Saw it! A possibility.
The MLS description: Penthouse one bedroom condominium. Expansive and dramatic floor to ceiling wall of windows in living room. Wide pine floors throughout. Fully applianced kitchen with granite counters. Private mahogany roof deck.
What we like: Cute; killer windows with great light; updated kitchen & bath; very nice floors; Great roof deck; the price.
What we don't like: Feels small, ironic, because it's one of the larger we saw; not much period detail in the interior (why bother living in a Victorian if it doesn't feel like it?); the location isn't prime; and, the property is across the street from an elementary school, which makes for a quiet neighbor, nights and weekends, but noisy, from 8:00 – 3:00 (and don't forget about the buses).
Rank, 1-10: 7. Worcester Street is fine, but it just doesn't feel as nice and comfortable as other South End streets, and this ended up being the reason my buyer passed.
6. Worcester Street: Saw it! Maybe.
The MLS description: Absolutely stunning 1BR, 2-level penthouse condo in a South End historic brownstone. This sunfilled unit has a beautiful granite kitchen, hardwood floors & very nice open living/dining area, jaccuzzi bath & laundry in unit. The second level has a loft area & access to private roof deck with breathtaking views of the Boston skyline! Lots of storage space in the unit. Close to shops, S. End restaurants, transportation and sited on a pretty tree-lined street.
What we like: Good price, putting it at the lower end of comparable properties; extra space upstairs has enough room for a desk (if you sit on the floor); lots of in-unit storage; awesome roof deck; and, the school across the street makes for a quiet neighbor.
What we don't like: There's not much historic character to the unit, making it look kind of boring and "rental quality" on the interior; the kitchen is not for everyone's taste, the cupboards are too dark, and that granite countertop is just weird, both color and shape; the school across the street might mean screaming children; the condo fee was higher than the other properties.
Rank, 1-10: 7. We don't love Worcester Street, and the exterior of the building is not that exciting. The extra space on the upper floor for an office or storage space makes this one worth the price, but I still think the sellers might need to knock $10,000 – $20,000 off asking.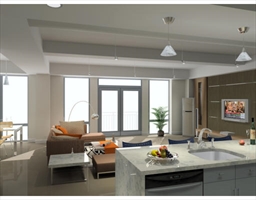 7. Northampton Street: Worth it if you can wait for it, and like bigger buildings.
The MLS description: Pre-Construction Pricing. Garage Parking. Elevator. Private terraces. Zen roof deck with kitchen & artist workspace. Dennis Duffy designed common areas, kitchens, and baths. HW floor upgrades. Sleek and flexible living spaces, due for occupancy Summer 2007. One & two beds as well as lofts.
What we like: There are only five units per floor, and only 26-units total, so it's not too dense a building. Views from at least three sides will be good or great (not sure about the side looking at the Piano Craft Building); interiors look to be awesome with great baths and kitchens; and, the price is fair compared to the competition.
What we don't like: Well, it does overlook a gas station, so that might bother some people; it's on the "other" side of Massachusetts Avenue, which to some people might as well be Baghdad; the exterior design is kind of boring (what happened to the proposed Mondrian colors?); and, the lower floors have very limited views – of the Sunoco station and the back of buildings on Mass Ave.
Rank, 1-10: 8. This kick-ass project is being put together by David Goldman, Peter Georgantis, with interiors by Dennis Duffy, marketed by my old friends at Coldwell Banker, so you know you're getting something good. The units seem priced right to me, although others might think they are aggressive for the neighborhood. New is good.
8. Columbus Avenue: Great interior puts this toward the top, but we'll have to pass.
The MLS description: This sunny 1.5 bedroom penthouse features high ceilings, hardwood floors, new kitchen with Silestone counters / stainless appliances, new tile bathroom, walk-in closet in bedroom, laundry in the unit and a full staircase leading to a private roof deck with amazing views!
What we like: Really nice interior, including an almost-new kitchen, with Silestone counters; area off living room makes for a nice study (I wouldn't call it a bedroom, by far, not even a .5 bedroom); nice bathroom; and, lots of storage space.
What we don't like: This block of Columbus Ave is not great, you don't get a very good "neighborhood" feel; front of building faces north, so you don't get much light; the roof deck seems smaller than the others, and kind of awkward to walk around; and, the price is the highest of the eight we looked at, for apparently no reason.
Rank, 1-10: 8. Second or third on my client's list of favorites, this is contender, but only if the sellers would come down $50,000.
9. Tremont Street: The roof deck and functional layout put this right toward the top of the list.
The MLS description: Architect designed 1 bedroom PH with expansive roof deck with stunning sunset views overlooking the Boston Center for the Arts Plaza. The unit features living area with hardwood floors, contemporary fireplace and floating. New kitchen with limestone counters, Bosch appliances, European cabinets. Neutral tile bath with vessel sink and glass enclosed bath. The bedroom features three closets, one with stacked W/D. Full staircase to sunny cupola and large Trex roof deck.
What we like: Spacious living room, with working fireplace; compact kitchen, just big enough to be functional, but small enough to be out of the way; living area in front, sleeping area & bath in back make for good flow; smart, sexy kitchen; new bath; excellent closet space; full staircase to roof deck; and, a spacious roof deck.
What we don't like: The walk up is about twelve flights of stairs; the building has a commercial space on the first floor and two office spaces, which can sometimes be troublesome to residential owners; building is on busy street; the bedroom is small; and, the roof deck is right up against neighbor's deck, making for very close friends.
Rank, 1-10: 9. The unit is just perfect, from almost new interior to location, so close to the center of the South End. The roof deck puts it over the top – and the cupola on the roof is a nice touch. The price is just right.
So, which unit did my clients choose?
What do you think?