Loading...
Is Zillow really going to buy your Boston condo?
The answer to that question is unlikely.
Zillow Group Inc. is taking a break from buying U.S. homes after the online real estate giant's pivot into tech-powered house-flipping hit a snag.
Zillow, which acquired more than 3,800 homes in the second quarter, will stop pursuing new home purchases as it works through a backlog of properties already in its pipeline.
"We are beyond operational capacity in our Zillow Offers business and are not taking on additional contracts to purchase homes at this time," a spokesperson for Zillow said in an email. "We continue to process the purchase of homes from sellers who are already under contract, as quickly as possible."
Zillow is best known for publishing real estate listings online and calculating estimated home values – called Zestimates – that let users keep track of how much their home is worth. The popularity of the company's apps and websites fuels profits in Zillow's online marketing business.
https://www.bloomberg.com/news/articles/2021-10-17/zillow-pauses-home-purchases-as-snags-hit-tech-powered-flipping
~~~~~~~~~~~~~~~~~~~~~~~~~~~~~~~~~~~~~~~~
They are known for their marketing prowess, so if you're like me, you probably wondered if they just cooked up a great excuse – and/or if was there any more to the story.
Click Here to view: Google Ford Realty Inc Reviews
________________________________________________________________________________________________________________________________________
Loading...
Is Zillow really going to buy your Boston condo?
Zillow has been built upon lies and deceit from the beginning, and they are doubling down now when they say they are going to pay the amount of the zestimate for your home in cash.
Go ahead Zillow, in Boston's Beacon Hill alone there are close to 50 Boston condos for sale with an average of over 100 days on the market. If you're a Boston condo seller and you condominium is on the market for over 100 days, I would encourage you to jump on Zillow's offer
Zillow / Real Estate agents survey
It's probably no surprise that a well-branded company that spends $100 million per year on advertising has made an impression on the consumer.  On the other hand, agents are independent contractors running around hoping to sell a house.  The impression that leaves on consumers isn't always great.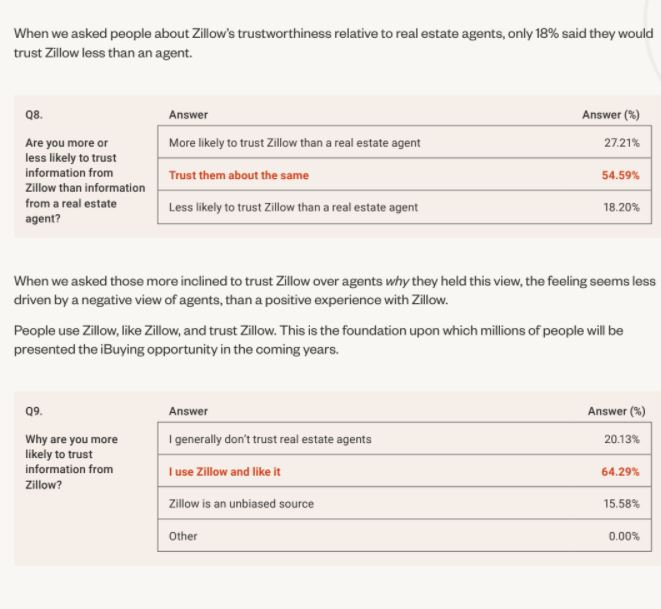 Loading...