Loading...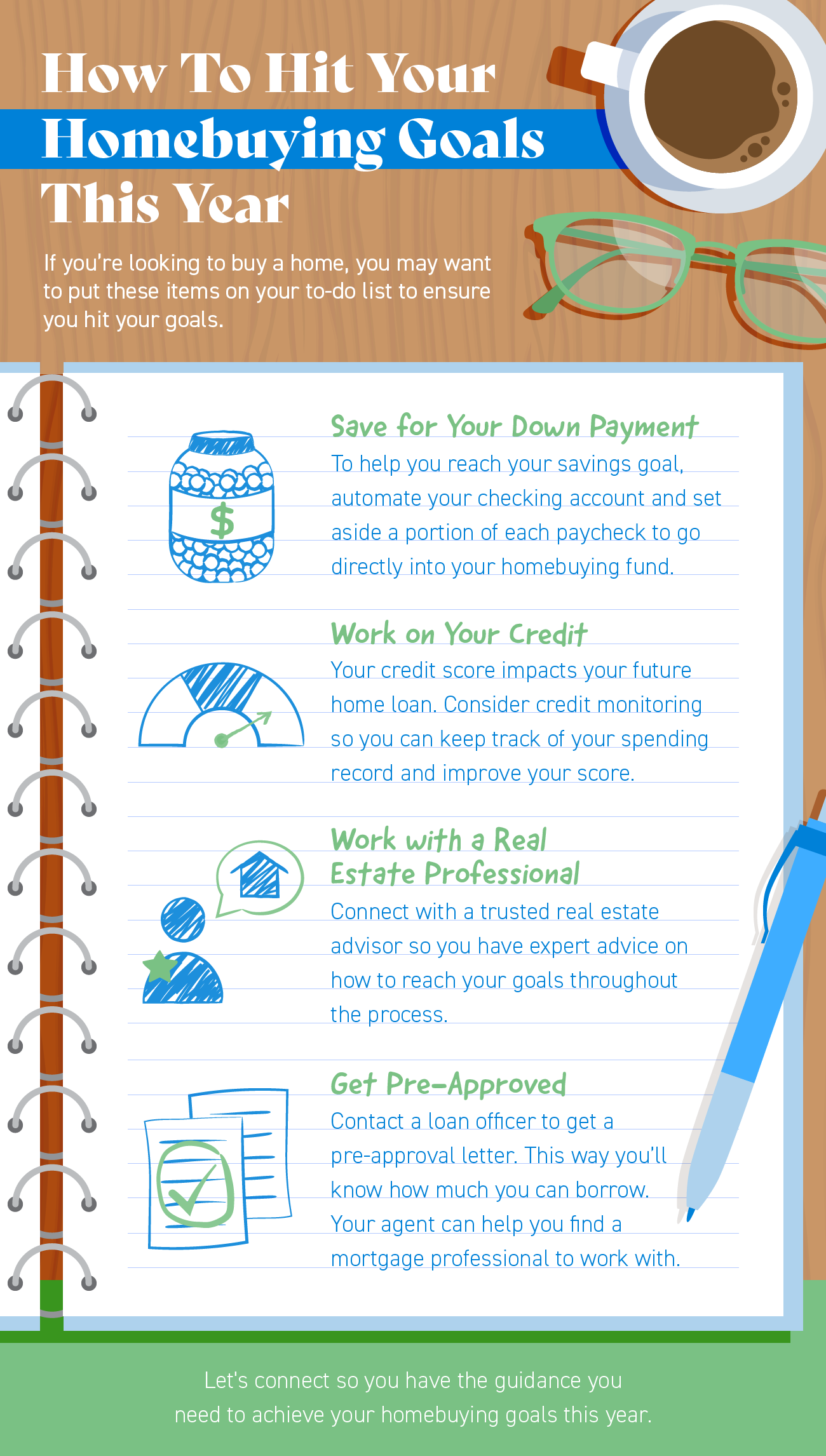 Research Downtown Boston Neighborhoods
Not only is it going to take the guesswork out of your Boston condo buying process, but it's also going to give you an idea of what to expect from the entire process. Continue reading this guide now for everything that you need to know.
Before you begin the process of purchasing a home, you need to contact the real estate agents in downtown Boston, The agent is going to be the person who takes you on tours of the homes you're interested in.
They will also handle most of the paperwork when it comes to the contract that you'll sign after making an offer on a Boston condo for sale. The agent you select to work with should be knowledgeable about the housing market and understand how to get the best deal for their clients.
Once you enter an offer on a home and the listing agent sends you the forms to sign, you're not able to work with any other agents. And if you do wish to work with other agents, you'll need to put it in writing that you're moving forward with someone else.
As a Back Bay condominium buyer, when you're looking to secure a loan to help pay for the home, one thing their going to take a look at is your credit score. If you know that you're going to begin looking for a home in the next few months, you need to know your current credit score.
If your credit score is low, you're going to want to take the necessary steps to improve your score. There are some cases where a lender won't be able to provide you with the loan that you need if your credit score is too low.
There are ways to improve your credit score, for example, paying your bills on time. Another way to improve your credit score is to ensure that you keep your credit card utilization under 30%.
Homebuying is a rewarding yet stressful process, and like most things, you need to have money to do things like buying a home. One of the best Boston condo buying tips that we can offer you is to save money.
The money can be used towards your closing costs, and it can be used to make the necessary renovations in your new home. Trust us, you're going to want to have funds set aside to cover everything that arises during the homebuying process.
Boston condo mortgage rates can be high depending on the lender that you select to apply for a loan through. Reviewing your mortgage options will help you to choose the one that works best for you.
You'll want to consider the monthly payments that you'll agree to make. This will ensure that you don't accept an amount that you can't make, which could lead to foreclosure in the future.
Once you know what your mortgage options are, you can consult with a lender about what the best option would be for you and your needs.
When you get prequalified, you will know how much the lender will provide you with to pay for your new home. After you're prequalified you can begin looking for homes that fit within the budget of the amount the lender will give to you.
Besides, some Boston condominium sellers aren't going to allow you to tour the home if you haven't been prequalified. The reason for this is they want to know that you're serious about home buying.
Do Your Boston Property Research
Before you start viewing homes, you need to do your research. Your research should include the current prices of the Boston Seaport condos for sale in the area that you want to live in and the value of the surrounding homes. You're also going to want to ride through the neighborhood to ensure that you want to live there.
Is the neighborhood quiet? Is there a lot of traffic through the area? You're going to want to know these things if you don't want to be disturbed by noise or if you've got children and don't want to worry about their safety when playing outside.
When you do your Boston condos for sale research, it'll save you time touring Boston real estate for sale that you're not going to want to buy. And it makes room on the list for homes that could potentially be your future home.
After you've completed all of the other items on this list, you need to make a list of must-haves when it comes to your dream home. The list should be things like in your Boston Seaport home, how many bedrooms and bathrooms you want the home to have.
You should also consider whether you want a multilevel or single level home. Knowing what you're looking for in a Seaport condo will help you remove options that don't fit your criteria.
Preparing to Buy a Home: Everything You Need to Know
When you're preparing to buy a high rise condo using all of the tips listed above is going to help you get a step closer to the home of your dreams. Again downtown Boston condo hunting can be stressful, but it doesn't have to be.
We hope this article provided you with everything you needed to know. But, before you go read some of the other posts in this section.
Original Boston Real Estate Blog Post
 Get Pre-Approved by a Reputable, Local Lender
Before you start seriously looking at Boston condos for sale, it's best to understand the dollars and cents and have an accurate figure of how much a lender will let you borrow to purchase a Boston Midtown condo for sale. That number can sometimes be much more than you're comfortable spending. The good news is, you don't have to borrow everything they will allow. Simply choose a number that you're comfortable with (while considering monthly mortgage payments, taxes, insurance, and expenses) and that will be your maximum price. Need a recommendation for a great lender?  For more information Email me at realtyford@yahoo.com
Perform a Preliminary Online Home Search
Once you get a ballpark for the price you'd be comfortable paying for a Beacon Hill condo for sale or anywhere in downtown Boston, the next step is to perform some preliminary home searches. Ask yourself if you can see yourself living in any of the Boston condos that are listed for sale in your price range. If the answer is yes, then moving forward with your home search makes sense. If the answer is absolutely not, you might want to consider re-thinking your target geographic area or property type. If that's not an option, maybe it makes more sense to rent and save money for your future home purchase.
Resources: Here is our favorite online Boston downtown condos for sale
We specialize in representing Boston downtown real estate buyers and give some great tips on our Boston Real Estate Blog. If you're looking for some additional info about how the process works, things to watch out for, and what neighborhoods have the homes you're looking for, our blog is a great place to start your research.
Resources: Check out our Boston Downtown Real Estate Blog for buyer tips, neighborhood lists, and more!
Interview and Select a Buyer's Agent
A good buyer's agent will save you time by showing you how to make your home search efficient, make sure you don't overpay by helping you understand the market, recommend professionals who can evaluate the property's condition, and make sure you don't miss any Boston condos for sale. One of the biggest mistakes a buyer can make is to use the listing agent or an on-site sales agent who represents the builder like in the Boston Seaport District to purchase a home. The listing agent and/or on-site sales agent is hired to get the seller (or builder) the most money, not the buyer the best deal for a Boston Seaport condo for sale.. Buyer representation is paid by the listing company (or builder) and costs you nothing extra. If you were to be sued, you wouldn't hire the opposition's attorney to represent you, would you?
 Put a Ford Realty Buyer's Agent to Work for You
But first, interview a few Realtors. It's important that you are confident in your buyer's downtown condo agent's ability to work for you. You'll be spending quite a bit of time with them over the course of the luxury condo-buying process and you need to like and respect them. We've been in this business long enough to have several systems and procedures in place to make home-buying a seamless process – and quite frankly, we're pretty good at it!
An experienced Charles River Park condo buyer's agent will sit down and explain the current real estate market conditions of your selected area, listen to your homebuying goals, and help you determine whether or not the type of home you want for the price you're willing to spend can be obtained in this market.
 Identify Target Neighborhoods You'd Like to Live
Before you dig too deep into finding the specific Boston condominium you like, spend some time evaluating neighborhoods and areas of town. Remember, location is the one thing you cannot change about a downtown Boston condo, is the number one reason people become dissatisfied with their homes and can be the biggest obstacle when it comes time to sell. A good buyer's agent will point out location flaws and help you evaluate each neighborhood in terms of resale potential. We always say buy the very best location you can possibly afford if you want to preserve your home's value.
A good buyer's agent will be looking at several properties for you – many more than you'll see – and they need to understand what you're looking for to save you time. The only way to do this is for us to sit down and have a detailed conversation about what exactly you're looking for (needs vs wants) and what you don't want. Investing an hour or two of your time upfront to have this detailed discussion will save you several hours during the process.
The first time we view Boston condos for sale together, we'll ask you to tell us what you liked and didn't like about each property. This way, when we're out looking at homes for you while you're at work, we can look at homes through your eyes, identify the homes that may meet your standards, and help you eliminate the ones that won't.
Once you've got the first Boston Midtown condo for sale tour under your belt, you'll need to proactively scout Boston downtown condos as soon as they're listed. In our market, you may not get days to make a decision, so the quicker you can get out and evaluate the new listing, the more time you'll get to make a decision. Your Ford Realty buyer's agent can help you set up email alerts so you'll know as soon as a Boston Seaport condo in your target neighborhood is listed for sale.
 Select a Boston Condo For Sale
After all that hard work of preparing to buy a Beacon Hill home now comes the fun part. When you find a Beacon Hill condo for sale, we'll help you evaluate it's potential resale problems, recommend professionals (like inspectors) who can evaluate the property's condition and make sure you don't overpay. We'll take care of all the details so you can focus on the fun part.
 Make an Offer and Negotiate the Contract
A good buyer's agent will show you how to craft your offer to get it accepted by the seller, no matter what type of market you're in. Good buyer's agents are also great negotiators and their negotiation strengths can mean thousands of dollars to your bottom line. And, since you pay nothing to be represented, how can you go wrong? We never forget that protecting and promoting your best interests is our number one priority and will always put your interests ahead of our own. As your negotiator, we'll treat your money as if it were our own.
 Get a Home Inspection
For most people, buying a Charles River Park condo is their single biggest asset and when you're spending all that money, it's important to understand what you're buying. We can help recommend professional inspectors who will look at your home from top to bottom through a trained eye. We attend all inspections and highly recommend you do the same so you can ask questions, even if you've owned a home before.
Thoroughly Investigate the Property & Neighborhood
A general home inspection is a great place to start, but it might not be the only inspection or evaluation you'll need. Take the home inspectors' recommendation and call-out specialists when necessary. When buying a Boston Seaport condo for sale, you will be dealing with a condo association of the building. if it is important to you, to investigate it until you are certain you can live with the condition or rules of the condo association. We can help you through this process as well.
 Negotiate Repairs and Credits
During the inspection period, we'll complete all inspections and come up with a list of things you want the seller to repair. This can be in the form of actually completing the repairs or a closing cost or sales price credit. If you decide to have the seller do the repairs, the contract states they must have the repairs completed by a licensed professional. Either way, we'll need to negotiate the repairs and/or credits during the option so you can walk away from the deal if the seller says no.
 Get an Appraisal & Secure Final Loan Approval
In today's lending market, it is important you have an experienced lender working for you to get your loan approved. Their job is to work with the bank to make sure the transaction goes smoothly, not just collect your paperwork. We can help recommend mortgage professionals who will put your interests first.
 Perform Final Walk-Through
From the time an offer is accepted to the date, you become the owner can be upwards of 30-60 days. It's important to go back to the Charles River Park condo a day or two before closing to make sure everything is in the same condition as when you made the offer. This walkthrough usually turns up nothing unexpected, but it is a good practice to be sure.
 Sign Closing Documents at the Title Company
With every Boston downtown real estate transaction, there is a mountain of paperwork to sign. The last step in the process is to sign all of those documents, which is done at the Registry of Deeds or at one of the lawyer's offices. Your lender and your Realtor should go to the closing table with you. When you're interviewing them, ask them if they go to closing. If not, a red flag should go up. Your transaction is important to us and we think it's important to see you through every single step. You should demand this level of service from your Realtor and lender.
 Get the Keys, Become a Boston Condo Owner and Start Moving
A couple of hours after you sign papers, generally, you will become the owner of your home. Then, you can get started on another task – moving!
Updated: Boston Real Estate Blog 2022
 Boston condos for sale  
Click Here to view: Google Ford Realty Inc Reviews
© 2022 MLS Property Information Network, Inc. (MLSPIN). All rights reserved.
The property listing data and information, or the Images, set forth herein were provided to MLS Property Information Network, Inc. from third-party sources, including sellers, lessors, landlords, and public records, and were compiled by MLS Property Information Network, Inc. The property listing data and information, and the Images, are for the personal, noncommercial use of consumers having a good faith interest in purchasing, leasing, or renting listed properties of the type displayed to them and may not be used for any purpose other than to identify prospective properties which such consumers may have a good faith interest in purchasing, leasing or renting. MLS Property Information Network, Inc. and its subscribers disclaim any and all representations and warranties as to the accuracy of the property listing data and information, or as to the accuracy of any of the Images, set forth herein.

MLS PIN data last updated at August 16, 2022 11:40 PM ET