Loading...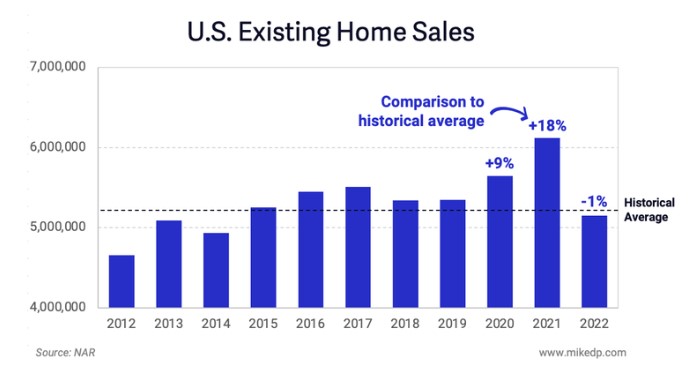 Thanks to Mike another real estate blogger for pointing out that comparing 2022 data to last year isn't really fair:
The pandemic years, especially 2021, were a strange aberration where everyone moved, house prices and Boston condo for sale prices skyrocketed, and nearly every real estate business posted record revenues. Included mine.
Why it matters:
2022 is constantly being compared to 2021, which was anything but normal, and year-over-year comparisons are painting a deeply negative picture.
Dig deeper:
Assuming a fairly conservative 5.15 million existing home sold in 2022, the comparison to last year is a sobering 16 percent drop — but 2021 is an outlier, not a benchmark.  Compared to the historical average of the previous eight years (2012–2019), transaction volumes in 2022 would be down only 0.9 percent.