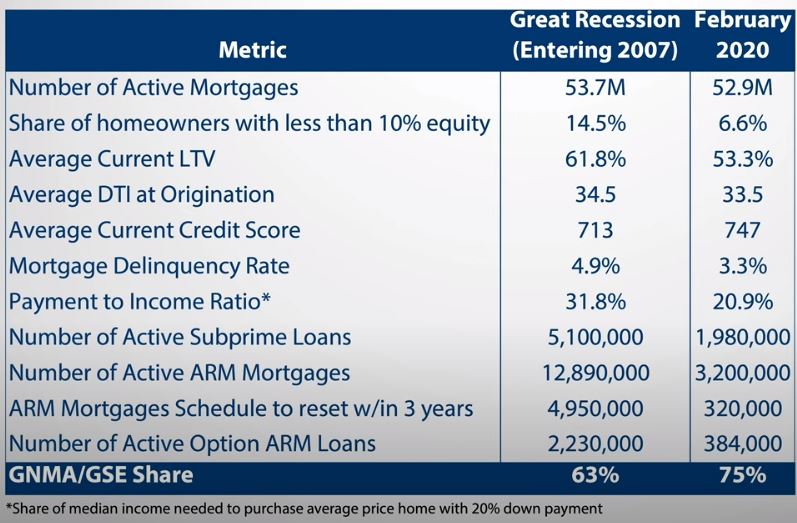 In the video below, Matthew does a statistical comparison of today vs. 2008. Important to note how his stats show how comfortable real estate sellers are today, and I'll add that even if Boston condo owners lose their job and stop making payments, it would take a year or two before you'd see foreclosures.
Here are some highlights of why we're not heading into a real estate crash:
In 2007,14.5%

of home buyers had less than 10% equity in their homes. Today only 6.6% have less than 10%.

By the end of 2019, 26.7% of homeowners over 1/4 have more than 50% equity in their homes a much larger percentage than in 2007.
The video below has some more interesting data that proves this crisis is nothing like 2007: