A group of prospective tenants has come forward with a lawsuit against the management arm of Equity Residential, the multifamily REIT founded by the late Sam Zell, alleging privacy violations over the company's background checks.
Equity owns two high rise apartment buildings in the West End across from Beacon Hill.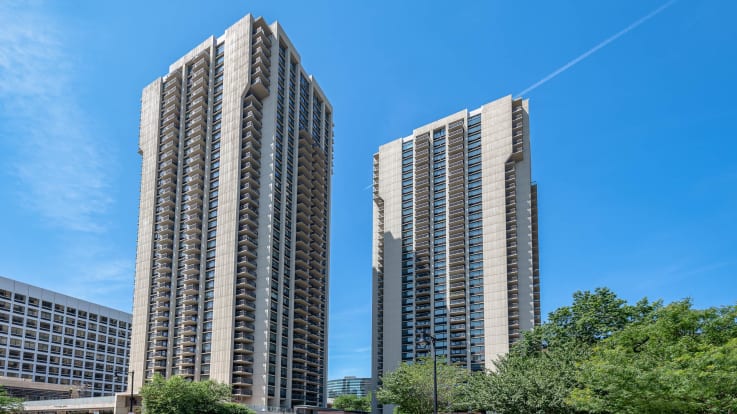 The new lawsuit was filed last week in L.A. County by a group of 19 prospective tenants who had applied to move into Equity Residential-managed buildings in Long Beach, Ontario, Mission Viejo, Playa del Rey, Rancho Santa Margarita and Lake Forest. It follows similar suits filed and working their way through courts last year.
As part of the application process, Equity Residential probed too far, obtaining investigative reports about the tenants without following the proper protocol, the suit alleges.
Equity Residential "concealed from [the prospective tenants] the nature and type of the investigative consumer reports they would procure about [them], the date the reports would be procured, the entity or entities which would provide the reports, and [the prospective tenants'] rights regarding investigative consumer reports," the suit states. 
The prospective tenants are seeking $10,000 for each of the allegedly illegal reports, in addition to punitive damages and an injunction.
"In pursuing this action," the suit goes on, the tenants "are acting for themselves and also as a private attorney general seeking to redress wrongs and protect their rights so that the continuing illegal practices in violation of the California Civil Code permanently cease."  
"Without disclosure," the suit alleges, the tenants "would not be able to read the reports and demand that errors be corrected, and plaintiffs would not even know if such reports were being used against him or her." 
The latest suit follows a string of similar allegations against Equity Residential by L.A.-area tenants. One such case,
filed last August by renters
 who had applied to live in Equity Residential-managed buildings in Marina del Rey and Hollywood, has a status conference scheduled for later this month. Those tenants are also seeking $10,000 per report. 
A representative for Equity Residential did not immediately respond to a request for comment on the latest allegations. The real estate investment trust is based in Chicago.