Here's the concept (for those of you just joining us): Pick a purchase price amount, anywhere from $200,000 to $20,000,000, and compare what you can get in each of Boston's neighborhoods.
This time: $13,995,000.
As you may have heard, Beth Dickerson, of Dickerson Real Estate, (not to be confused with Janice Dickinson, of Dickinson Modeling Agency), has a great listing, at 51 Commonwealth Ave, an 8500 square foot condominium listed at $13,995,000 (price chopper!, it was originally listed at $14,500,000, two years ago).
MLS #70183947 Totally renovated Penthouse in Doorman Building. Completed in 2006 & decorated by world renowned designer is this well appointed front facing 7 bedroom suite home. All baths white Thassos marble. Amazing Master Suite w/ his/her dressing rooms & baths connected by oversized steam shower. Family Room w/ 35ft wide deck offers breathtaking city views. Hexagonal Dining Room w/ balcony. Other luxuries include: elevator access to each flr, gourmet Kitch, Library, staffing quarters & SIX GARAGE PARKING!
Listing agent: Beth Dickerson, Dickerson Real Estate, (617) 266-5150
So, how does that compare? What else can you get for the money?
(Rules and full disclosure statement: Information is pulled from MLS, so I cannot be held responsible for errors & omissions. These are listings offered by other agents, who you may contact for more information, directly, if you'd like. Or contact me.)
Well, it's hard to find comparables.
For a bit less, $7,900,000, you can buy yourself an historically significant, 7500 square foot Back Bay townhome, at 198 Commonwealth Ave.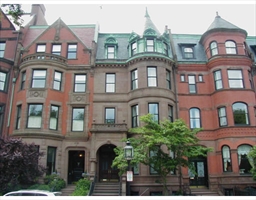 MLS #70327111 Elegant five-story single family brownstone. Magnificent rooms with exquisite finishes. Soaring 12 foot ceilings in stunning reception hall. Beautiful formal dining room, bright kitchen with state-of-the-art appliances. Master bedroom with walk-in closets and en suite master bath. Four additional bedrooms, two with en suite baths. Garden level features large brick patio perfect for entertaining. This beautiful home is perfect for family living and gracious entertaining.
Listing agent: Tracy Campion, RM Bradley, (617) 421-0720
For a bit more, $18,500,000, you can buy yourself a grand 9500 square foot, Beacon Hill home.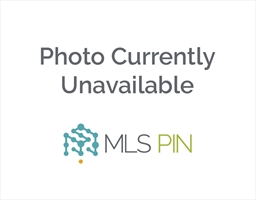 MLS #70426724 Exceptional "Single Family" home built in 1833 located on B Hill. Extensive 3yr Renovation! This historic corner townhouse is flooded by sunlight due to its 3 sided window exposure. Grand sweeping staircase & elevator connect you to 4 levels of exquisite living plus a full fitness center w/ spa bath. Magnificent Formal Dining w/ hand painted mural. Huge eat-in Kitchen w/ access to amazing walled garden. Children's bedroom flank circular playroom. Hi-ceilings thruout. Parking for 2 cars.
Listing agent: Beth Dickerson, Dickerson Real Estate, (617) 266-5150
And, of course, for a bit less, you can get a glorious condo in the Ritz-Carlton Towers, with views of Fenway Park (wink, wink).
MLS #70299408 The home is situated on the penthouse level (37th floor) of the Building's North Tower. The living area, which encompasses in excess of 4,500 square feet includes four bedrooms and six bathrooms and a expansive roof terrace. The home is outfitted with the finest accoutrements including a gourmet chef's kitchen, herringbone floors throughout, and a large balcony. The property has unobstructed views of the Public Garden, the Boston Common, The Charles River, Boston's Back Bay and the Waterfront.
Listing agent: William Catlin, Boston Realty Advisors, (617) 375-7900
Or, for #6,750,000, you can buy yourself a defunct funeral home.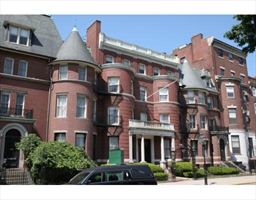 MLS #70331475 Built circa 1895, come see these three interconnected buildings with five levels, containing a total of nearly 20,000 gross square feet. Situated in the heart of Kenmore Square, these elegant structures have been well-maintained with much of the original details and period features intact. The property is easy to show and is a pleasure to show.
Listing agent: Michael Tammaro, The Beal Companies, (617) 451-2100 Ext. 228
Or, for $12,000,000, a church. (Crosses, extra.)
MLS #70377122 Large church building in the middle of the South End. Prime location for a possibly development into condo units. This property, while in good condition, will need a creative eye to maximize development potential. A full package is available upon request. Please allow time to schedule appointments, as the church is still being used for religious purposes.
Listing agent: James A Norton, ERA The Norton Group, (617) 623-6600
Boston condos for sale:
Back to Boston condos for sale homepage
Contact me to find out more about this property or to set up an appointment to see it.
Back to the homepage: Boston condos
SEARCH FOR BOSTON CONDOS FOR SALE
For more information please contact one of our on-call agents at 617-595-3712.
Updated: January 2018