Rates on 30-year, fixed-rate mortgage stayed beneath 3 percent for the third week in a row, welcome news for would be-homebuyers and homeowners who haven't refinanced their mortgages yet.
That's according to Freddie Mac's weekly Primary Mortgage Market Survey, which showed 30-year, fixed-rate mortgages averaging 2.96 percent for the week ending May 6. The survey tracks conventional, conforming purchase loans for borrowers who put 20 percent down and have excellent credit, so many borrowers will pay higher rates.
Mac Chief Economist Sam Khater, in a statement. "The combination of low and stable rates, coupled with an improving economy, is good for homebuyers. It's also good for homeowners who may have missed prior opportunities to refinance and increase their monthly cash flow."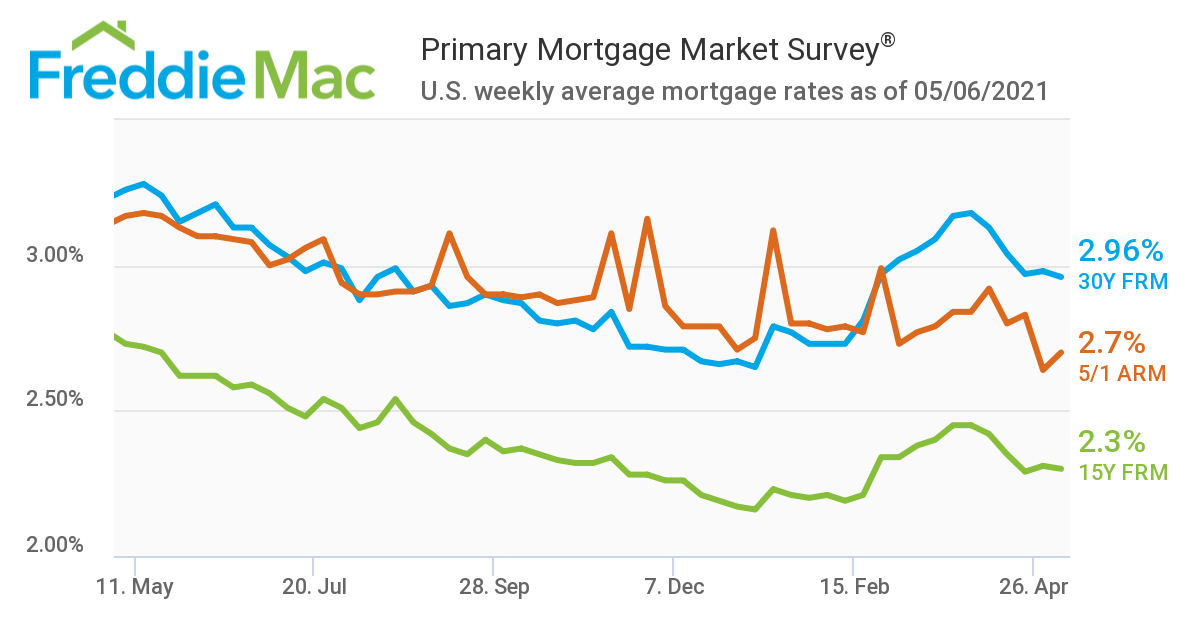 Loading...
____________________________________________________________________________________________________________________________________________________________________________
That mortgage loan prices are at historic lows is widely known (my email's spam folder is full of reminders). What's not as clear is why are rates so low and, more importantly, will they continue to stay low.
The Wall Street Journal has a fine article out today, Reasons Why Mortgage Rates Are Staying Low, which explains it all for us.
Basically, low rates are a reflection of the world's economy. With continued uncertainty, investors are looking for safe, solid places to put their money, and US Treasuries are considered #1 in the world. Mortgage rates follow treasury bond rates (because, like 10-year bonds, mortgages tend to be paid off 7-10 years from origination).
A word of caution, however. Although new mortgage rates are expected to stay low (under 4.2% by year end), refinancing rates may rise. Keep that in mind if you're looking to lock in a low rate.
Contact me to find to set up an appointment to start your Boston condo buying process.
Back to homepage Boston condos
SEARCH BOSTON CONDOS FOR SALE AND RENT
For more information please contact one of our on-call agents at 617-595-3712.
Updated: Boston real estate 2021
Loading...